Begin typing your search...
Marriot hotels unveils online food delivery service in India
The service was launched by bollywood actress Kriti Sanon in Mumbai. Marriott Bonvoy on Wheels(MBOW) will deliver food through the Club Marriott South Asia mobile app to its customers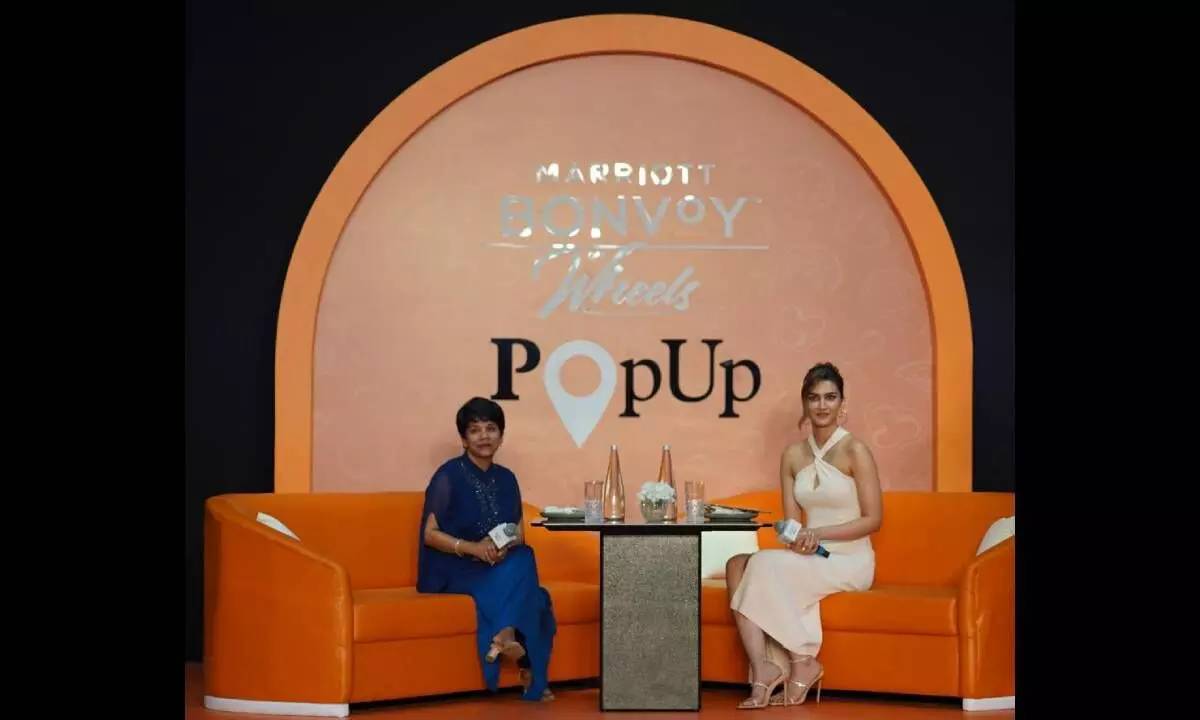 Hyderabad: Marriot international, one of the largest hotel chains across the globe has launched a new service in India. Marriott Bonvoy on Wheels (MBOW), Marriott International's online food delivery program, has integrated with the Club Marriott South Asia app and the Club Marriott website, to enable guests and members to order food from menus of award-winning restaurants belonging to Marriott International. Club Marriott is Marriott's dining membership program in Asia Pacific that offers a range of services, including real-time table reservations and accommodation benefits at over eighty hotels within South Asia. Bollywood actress, Kriti Sanon announced this integration at the launch event in Mumbai. She self-ordered her food through the Club Marriott South Asia app and enjoyed her delivered meal.

Ranju Alex, VP- South Asia, Marriott International, said: "At Marriott International we constantly push innovations across the board to enhance guest experiences with our elevated offerings. Marriott Bonvoy on Wheels, our online food delivery programme has witnessed significant success since its inception. Integrating this service to the Club Marriott South Asia app widens and extends our diverse F&B portfolio to our guests, giving them the luxury of experiencing a wholesome luxe home dining experience with comfort and ease".
Kriti Sanon, said: "As a brand, Marriott International has always stood out with its innovative food & beverage concepts. Marriott Bonvoy on Wheels, their food delivery platform is an extension of their culinary repertoire. I am very pleased to announce the integration of Marriott Bonvoy on Wheels to the Club Marriott South Asia app. In our fast-paced lives this app is the perfect solution to all our food needs. User friendly and customised to taste, its set to bring signature dining experiences to the comfort of our homes".
Through the Club Marriott South Asia app and the website, customers can instantly order their meals, opt for an easy takeaway, or gift a meal, customized to their taste and preference. The app also comes with the added benefit of Marriott's food pairing recommendations. The curated menus will feature a wide variety of dishes, including appetizers, entrees, vegan friendly specials, and sinful desserts handcrafted by Marriott's expert chefs.
Marriott Bonvoy on Wheels has rolled out several specially curated signature menus comprising fine dining specialties alongside comfort food favorites. Leveraging on the strong network of the Marriott hotels and marquee restaurants gives it a distinctive edge within the food delivery space. Today, MBOW delivers across 30 cities from more than 80 restaurants in South Asia. Integral to this service is the Marriott brand promise of stringent safety and hygiene checks while preparing, packaging and delivering these meals within record time.