Begin typing your search...
Markets likely to remain range bound in near term
The key indices may sail into choppy and volatile trade, where action continues to remain in the mid-cap and small-cap space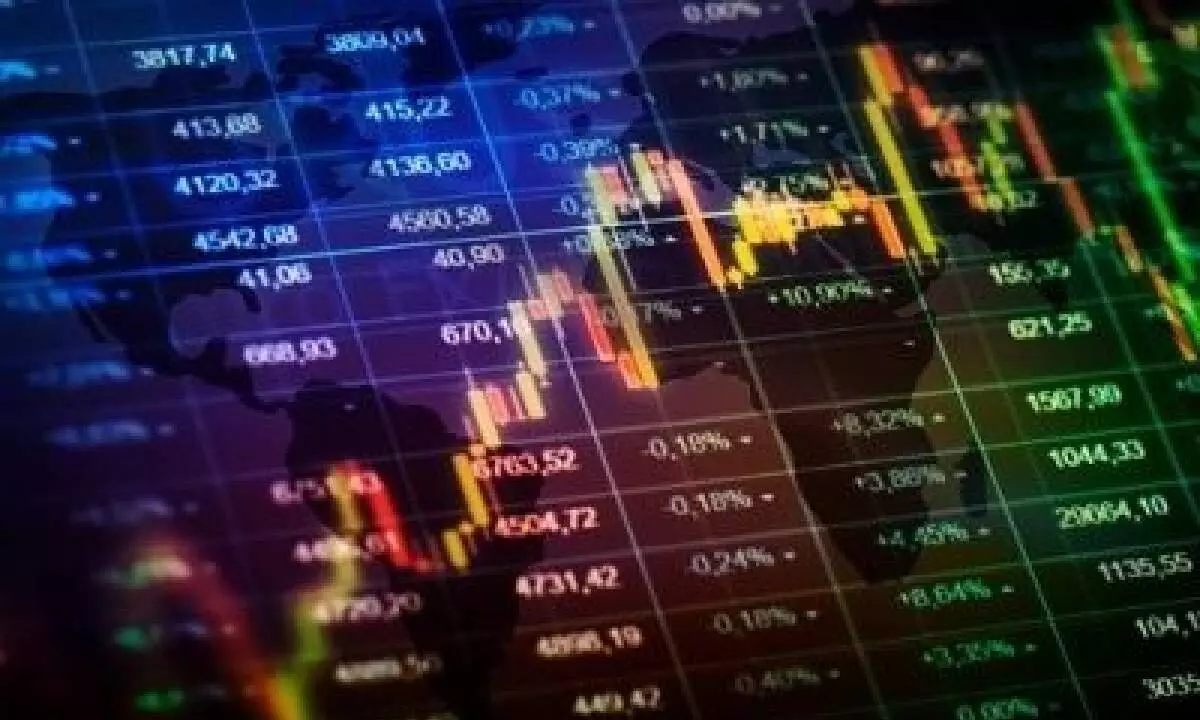 Markets in the period August 10-16 under review continued their two-sided volatile moves. They lost on two of the four days and gained on two. Monday and Wednesday saw markets open week and then recover all the losses and close in positive territory. This clearly shakes out weak hands and gives serious investors an opportunity to make money on both sides of price movement. BSE Sensex lost 456.39 points or 0.69 per cent to close at 65,539.42 points while NSE Nifty lost 167.55 points or 0.85 per cent to close at 19,465.00 points. Action continues to remain in the mid-cap and small-cap space.
Dow Jones lost on two of the five trading sessions and gained on three. Downgrade concerns in the banking sector are the latest irritant for the markets in the US. Dow lost 350.41 points or 0.91 per cent to close at 35,946.39 points.
China has cut interest rates in a surprise and unexpected manner. This clearly shows that the economy is under stress and the recovery which was expected is under threat. Could this lead to money inflows into India as our markets are still performing whereas concerns have been raised about China? The issue from TVS Supply Chain Solutions Limited had opened on Thursday, August 10 and closed on Monday, August 14. The issue would raise Rs600 crore fresh and Rs280 crore through an offer for sale. The issue was subscribed 2.84 times overall with QIB portion subscribed 1.37 times, HNI portion subscribed 2.44 times and Retail portion subscribed 7.88 times. There were 3.65 lakh applications in all.
The issue from SBFC Finance Limited listed on Wednesday, August 16. The company had issued shares at Rs57. The discovered price was Rs81.99 on BSE and Rs82 on NSE. The gain was Rs25 or 43.85 per cent. By the close of the day, the share had gained further and closed at Rs92.20, a gain of Rs35.20 or 61.75 per cent. The day's trading saw huge volumes and as much as 21.52 crore shares or 1.2 times the IPO size was traded.
Shares of Concorde Biotech Limited which had tapped the capital markets with its offer for sale would be listed on Thursday, August 17 on the bourses. The company had issued shares at Rs741.
RBI in its monetary policy meeting held between August 8 – 10, decided to keep rates unchanged. Repo rate would remain at 6.5 per cent and this would be the third consecutive meeting where the rates would remain unchanged. Inflation is estimated to reach 5.4 per cent and RBI is concerned about disruptions in food supplies for various reasons and the impact it is having on food prices and inflation. Consumer or Retail inflation jumped from 4.87 per cent to 7.44 per cent in July. This is a 15-month high number. Food inflation is on the rise and the number for July was at 11.51 per cent. This is what RBI was talking about last month. Hopefully the weather gods show some moderation in rainfall in the coming months.
The period August 17-23 ahead from would continue to remain choppy and volatile. The level of 19,600-19,650 would act as an immediate resistance followed by Mount 20K for Nifty. On the BSE Sensex these levels would correspond to 66,000 as the pivot. Follow on support exists at 19,200 points on Nifty and at 64,700 points on BSE Sensex. In case these levels break on the downside, we could see markets slip another 3-5 per cent. The strategy would be to buy in any meaningful dips and sell on strong rallies. Markets would remain rangebound in the near term.
(The author is the founder of Kejriwal Research and Investment Services,
an advisory firm)