Market momentum clearly waning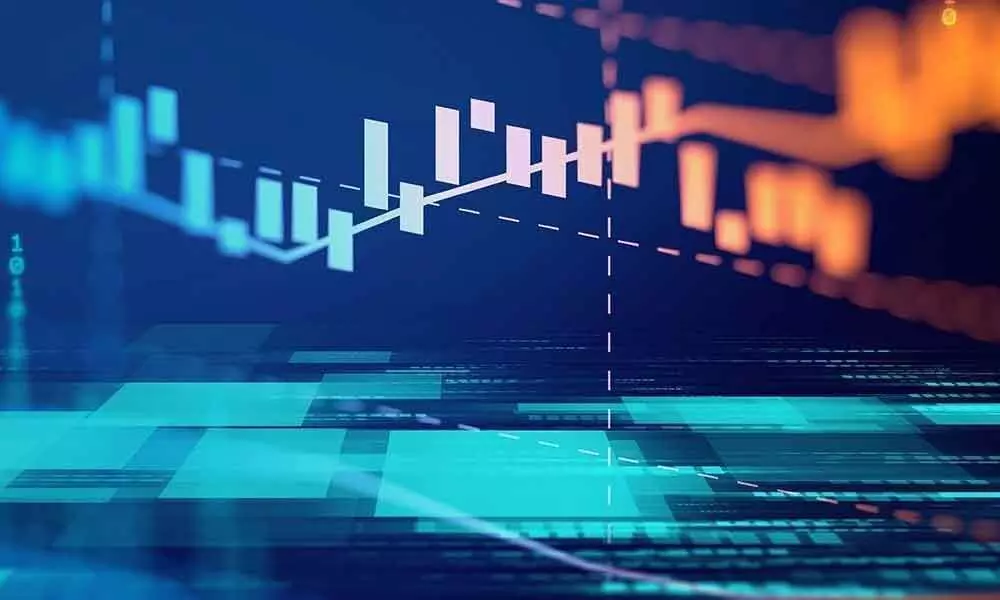 The market closed with modest losses because of low participation of traders due to the long weekend. The Nifty sheds 18.05 points and closed at 12,968.95. Auto and Realty sectors were in the limelight today.
IT and Energy sectors lost half a per cent each. The Bank nifty closed flat with 59.3 points gain. The Nifty breadth is negative as 29 of 50 stocks closed with losses.
In the wake of the long weekend, the Nifty oscillated within the range and closed with a minor loss. After opening at the marginally higher level, it formed a small body negative candle. The Nifty breadth was negative.
On the weekly chart, it formed a perfect doji candle indicates that the indecision is at the higher levels.
For the second consecutive week, it closed it formed a small body candle above the upper Bollinger band.
The momentum is clearly waning, and all the indicators are trying to come out of the overbought conditions. For the last ten days, the market is consolidating 350 points range. It suggests that the market waiting for the positive triggers to move further high.
It is consolidating within Wednesday's range for the last two days. The last ten days of consolidation resulted in the weakening of trend strength. The ADX was down from its recent peak. The histogram reached at zero line as the MACD line is about to breakdown.
The Relative Strength Index is already below the overbought zone and made two lower highs. As it closed neither prior day high or low, there was no clear trading signal available for now.
These are indicating the consolidation may continue for some more days. For now, it is better to wait for a decisive trending move with volume. We may not get clear trading opportunities in this sideways market.
(The author is a financial journalist, technical analyst, trainer, family fund manager)