Late recovery averts Nifty fall
The smart recovery in the late afternoon session averted the significant fall in the market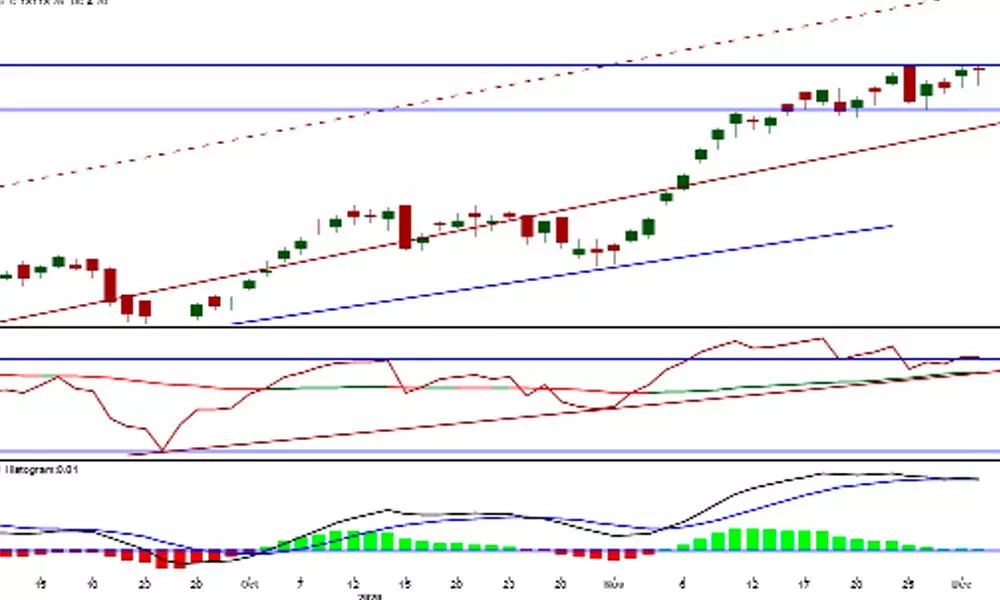 The smart recovery in the late afternoon session averted the significant fall in the market. It recovered 130 points in the last 90 minutes of trading. The see-saw movements did not give profitable trades for many.

The Nifty finally closed flat with 4.70 points gain at 13,113.75. Metal, Auto and Realty sectors led the recovery of the market. The advance-decline ratio was in favour of decline in the morning session turned in favour of advances in the last 90 minutes. The Banknifty lost 1.19 per cent and on four of its components closed with gains. Even the Financial services stocks also fell because of profit booking.
The Nifty failed to move above the previous high or range. It formed a dragonfly doji candle near lifetime high. Indecisive bars and bearish pattern at a new high, with increasing volatility, is a sign of distribution.
There could be a severe profit booking happening in the market. On a 75 minutes chart, for the first time in the last 15 days, the Nifty failed to break the swing high. Earlier, in two instances, it broke and moved higher by making higher highs.
This time, it almost reached the previous high of 13145 and retracing. A close below 12914, a minor swing low, will be a bearish sign for the near term. The 50-period support line is also placed at 12946 on the short-term chart. The negative divergence persists.
As mentioned earlier, it retraced 100 per cent of the previous swings and extended to 127.6 per cent (13111.6). The sharp recovery in the last 90 minutes of trading reversed the losses into the gain. A 130 point recovery from the day's low led by IT, Banks and FMCG stocks. The recover did not change the technical structure of the market. The negative divergences in long and short term charts still present.
In fact, the momentum further declined to zero line on MACD. The RSI hovering around 70 zone and in an overbought condition. The Nifty is trading 21.88 per cent above the long term moving average 200DMA, which is a rare phenomenon. It has to pullback like September and October. The retracement may not be bearish sign buy a healthy correction in the market. As mentioned in previous columns, a weekly close above 13145 will be positive for the market. A decisive range breakout with a big bull bar or A close below 12790 with a bear hug with volume confirmation will lead to a decisive trend.
(The author is a Financial Journalist, Technical Analyst, Trainer, Family Fund Manager)