Begin typing your search...
Jewellery biz set to drive Titan's growth
It contributed 89% to Titan's total revenue of Rs 11,070 cr in Q1 FY24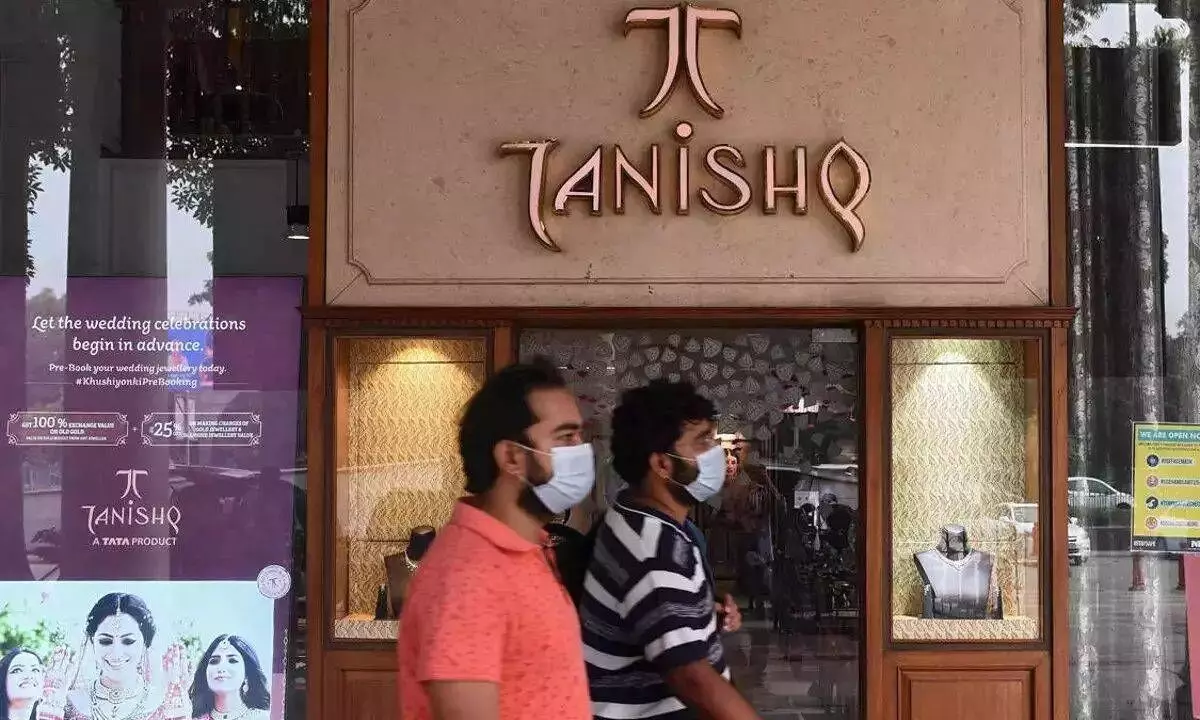 Bengaluru Titan is likely to post sound performance in the current financial year driven by strong performance in the jewellery segment as the jewellery to watches major bets big on gold exchange programme.

Jewellery segment contributed 89 per cent to Titan's total revenue of Rs 11.070 crore in the first quarter of current financial year.
During the first quarter, Titan's flagship jewellery brand Tanishq posted revenue of Rs 9,070 crore with domestic operations growing at 20 per cent during this period. However, margins of jewellery segment fell to 11 per cent in Q1 of FY24 as compared to 13.2 per cent in the previous quarter.
"The Jewellery margins are very much a part of the scheduling for the year. Guidance of 12–13 per cent margins remains for the jewellery segment. There is no structural change in the margin structure for the business," brokerage firm Nuvama Institutional Equities wrote in a note.
The company is betting big on the gold exchange programme in its bid to drive revenue momentum.
"Under the Gold Exchange Programme, overall 50 per cent was the share of gold exchange in the first quarter of this fiscal. While the share of non-Tanishq gold was 35 per cent in gold exchange and 15 per cent in Tanishq gold exchange," the company management informed during the earnings call.