Begin typing your search...
ITC Master Chef partners Havmor ice cream to launch 100 mobile carts selling frozen snacks across Delhi NCR
ITC Master Chef Frozen Snacks has entered into a strategic partnership with Havmor Ice cream owned by the Lotte group, a South Korean conglomerate.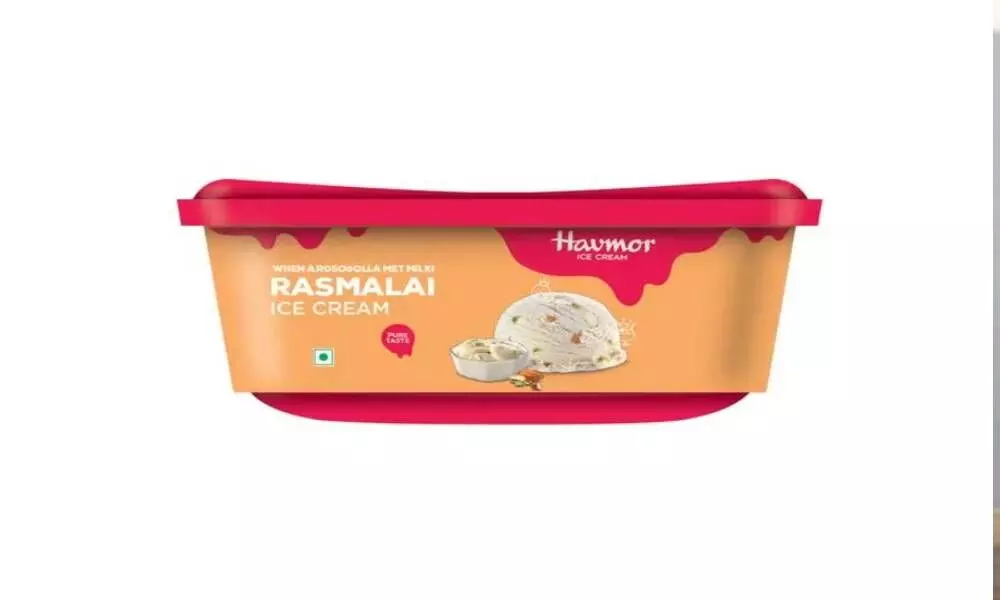 New Delhi, Dec 22 ITC Master Chef Frozen Snacks has entered into a strategic partnership with Havmor Ice cream owned by the Lotte group, a South Korean conglomerate.
The partnership is a part of ITC's new routes-to-market distribution strategy and will enable ITC Master Chef to leverage 100 Havmor Ice cream carts to make available its delectable range of 15 easy-to-cook tasty snacks that will satisfy consumer cravings for tasty and healthy snacks served hot.

This partnership allows ITC Master Chef to use Havmor Ice cream's pushcart distribution network during peak season for frozen snacks (November to March) which is generally the non-peak season for ice cream in markets where winter is dominant.

It gives ITC Master Chef an opportunity to enhance availability and accessibility of its range of frozen food offerings during the winter months when the Frozen Foods industry registers a 30 per cent increase in sales vis the summer months.

For Havmor Ice cream, the partnership creates incremental earning opportunity for its channel partners and vendors and helps the company leverage its operating costs during the ice cream low season.

Commenting on the partnership, Ashu Phakey, Vice President and Business Head ITC Limited (Frozen Foods) said, "Healthy and convenience-based snacking as a trend is growing across the country as consumers become more health-conscious, whilst having lesser time on their hands due to a busy lifestyle. ITC Master Chef is a trailblazer in this space and has garnered encouraging consumer franchise driven by the taste and quality of its food offerings. Over 50 innovative ITC Master Chef frozen snacks products for both the foodservice industry as well as the retail end-users are currently available in over 100 cities through different distribution channels.

"We are glad to partner with Havmor Ice cream to further strengthen our distribution reach and offer customers a choicest range of easy-to-cook and healthy snacks through Havmor Ice cream's sales network. With a strong distribution model in the ice cream space, we are confident that Havmor Ice creams consumer-centricity and extensive reach will complement our capabilities in creating innovative products to enhance the overall value offering for the customers."

The mobile carts will sell ITC Master Chef frozen snacks ranging from burger patties to fries, pizza pocket to aloo tikki, potato bites to harabhara kebab, mini vada pops to the vegetable patty. The carts will be located at 100 locations across Delhi and NCR, which can also be located via Google MyMap. Upon clicking the link, the user will be directed to a map with all the location points laid out, therefore, making it easier for them to locate the nearest cart. Consumers buying from the cart will receive discount vouchers that can be redeemed at itcstore.in, the company's own D2C platform.

Commenting on the partnership, Komal Anand, MD and CEO at Havmor Ice cream said, "This is a Win-Win initiative for both the companies & its channel partners. It helps ITC Master Chef enhance availability during season and it allows Havmor Ice creams channel partners generate incremental revenues during winter months. Expanding Pushcart operations is an integral part of Havmor Ice creams strategy to enhance its reach. Given that the frozen supply chain in India is evolving, leveraging the existing eco system to expand reach at optimised cost will continue to remain a focus area said Mr. Anand.

Havmor is amongst India's leading ice-cream brands and is known for its great tasting ice creams, made from milk.

The Frozen retail market has been growing at 15 per cent CAGR as consumers seek variety in food that is tasty, convenient to cook and safe and hygienic. Aiding this growth, is the improvements in frozen supply chain and last mile delivery. The availability of Frozen Foods in e-commerce channels and the growth of Modern Trade outlets has also helped expand availability and category discoverability, adding many first time users to the category and increasing household penetration.

The frozen snacks repertoire by ITC is a complete food solution for both professional chefs and homemakers and have carefully developed in a variety of nutritious and tasty choices. One can enjoy them either as they are or be used to create endless possibilities in the comfort of one's kitchen. The range presents a number of healthier, preservative-free options at attractive price points. This makes them ideal preferences for the foodservice industry as well as for retail purchases where costs and quality concerns are paramount. Recipes have been crafted to suit a variety of cooking methods beyond deep frying that reduce one's calorie intake by a significant amount. It is feasible to bake, air fry, shallow fry, or simply Tawa cook these delectable snacks.

The ITC Master Chef brand draws its competitive advantage from the unique enterprise synergies of ITC including the agri sourcing capabilities of its Agri Business, culinary expertise of ITC Hotel's master chefs, deep consumer insights as well as the manufacturing prowess of ITC's Foods Business, among others.