Begin typing your search...
Is influencer marketing dying?
Buying what influencers were selling seems to have lost some of its appeal with the onslaught of global lockdown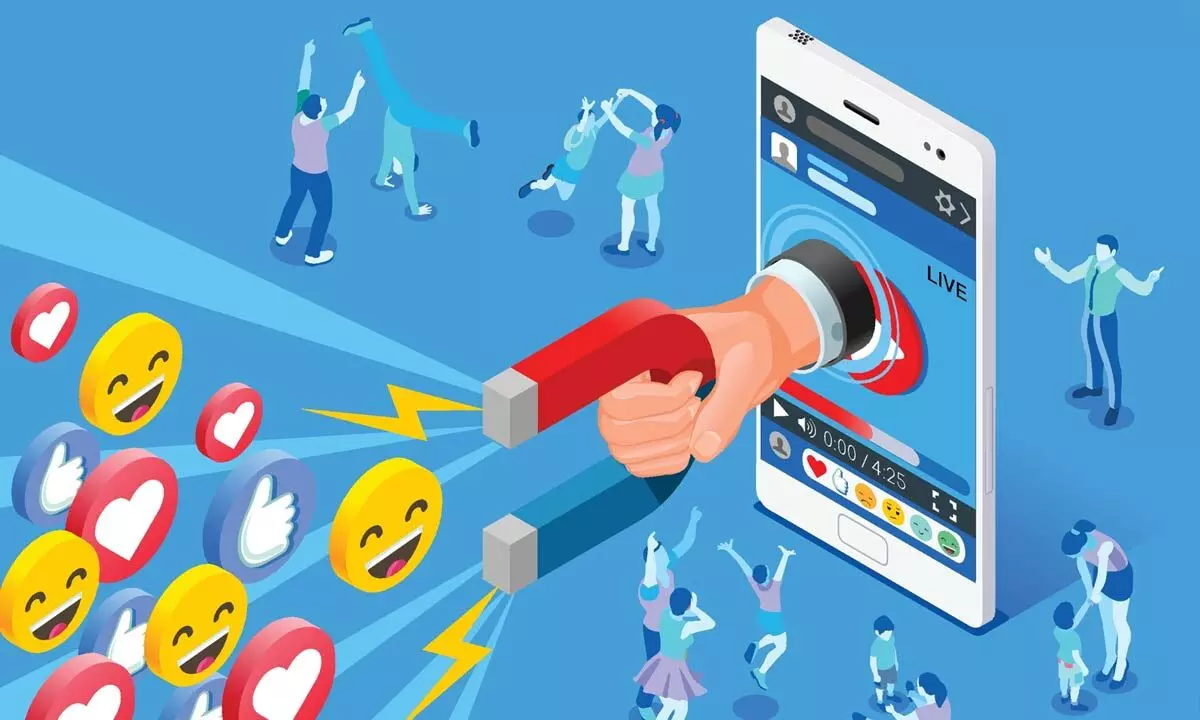 Remember 10 years ago when the term 'influencer' first became a thing or a term, it seemed like literally overnight there was a new form of celebrity status on the social scene or more specifically social media scene.

This term completely redefined the twenty-tens and birthed a whole new generation of wannabe influencers and reality TV stars seeking Insta-fame. Kids were even telling their parents and teachers they wanted to grow up to be influencers, not astronauts, doctors or fire-fighters.
The fervent weight trainer, the outgoing teenage girl, and the Type-A stellar student are all archetypes of internet personalities are defined as 'influencers': Individuals who have the power to affect people's purchases via a social media platform. This definition of an influencer however, is disproven by the very notion of equating these people with the world's most famous entertainers.
A fractured trust in influencers - who viewers initially regarded as akin to their friends - led these figures to become primary targets of the practice, particularly with regard to polarizing issues.
The decline of the influencer was further exacerbated by the pandemic. Buying what influencers were selling lost some of its appeal with the onslaught of a global lockdown. According to research cited by Forbes Magazine, 2020 saw a drop in influencer engagement rates from 2019, as well as fewer brand deals and sponsored Instagram posts by partnering companies. While many influencers still had the platforms to market products and encourage sales during the lockdown, consumers, on the flipside, experienced hardships such as unemployment, which affected their abilities to purchase said items. The continued job activity of some influencers in pushing products, despite the glaring change in the lives of their followers, led to the development of hostility towards influencers.
Being an influencer back then was basically all about having the prettiest pictures. The beautifully 'candid' product placement, the perfectly curated feed, the drool-worthy travel photos that made us all green with envy/ slap on a pretty filter, a million hashtags and an irrelevant caption and call it a day.
People want a connection with the brands they interact with. All that said, the culture of influencers and being influenced has yet to fade away completely. Just as before, social media users are still seeking inspiration from authentic content creators. But now, who these creators are and how they operate looks a little different. In some ways, an audience-driven desire for sincerity has meant a dismantling of boundaries; users who share multiple unfiltered facets of their life as part of their brand are being initiated into a new generation of influencers. Still, the unsettling truth remains that regardless of how much is shared, a person cannot be fully known over social media.
Many consumers are beginning to realize that influencers aren't necessarily authentic product users; they are spokespeople who are paid to pitch products on social media instead of on TV. Thus, influencers are more often being seen as insincere. And many consumers are being put off by what they see as influencers' overly inflated lifestyles that don't match up with consumers' real lives and experiences.
A recent survey by Stackla brings the future impact of influencers into question. As a brand owner or manager, should you partner with influencers or is there a more effective way to reach your target audience?
According to their report titled The Consumer Content Report: Influence in the digital age, Stackla discovered: 57 per cent of consumers think most of the content brands create doesn't feel authentic; Consumers are three times more likely to think content created by another shopper is authentic; 60 per cent of respondents say content from friends or family influences their what they buy; Only 23 per cent said content from celebrities and influencers impacts their purchase decisions.
These stats show the power of influencers is dying. More and more consumers are choosing to ignore what brands and influencers share and rely, instead, on unbiased, honest opinions from their friends.
Instead, brands should be investing in, curating or growing their own online communities to align with tomorrow's cultural leaders. There is an interesting opportunity for brands looking to invest their media budgets in communities.
The decline in trust of social media and influencers from consumers has meant that there is a heightened need for brands to humanize, as young consumers crave more meaningful interactions. Trusted online communities have become synonymous with authenticity and some of the most genuine interactions on the internet. Post-Fyre festival, it's never been so important for brands to recognize the shortcomings of influencers and those consumers who do not buy in.