Begin typing your search...
Investors need to wait for correction
Mkts near end of this rally, give a day or two, after which there would be a swift and vicious correction, which would catch people off-guard; Any rally from here would be fragile and would lead to a much sharper and deeper fall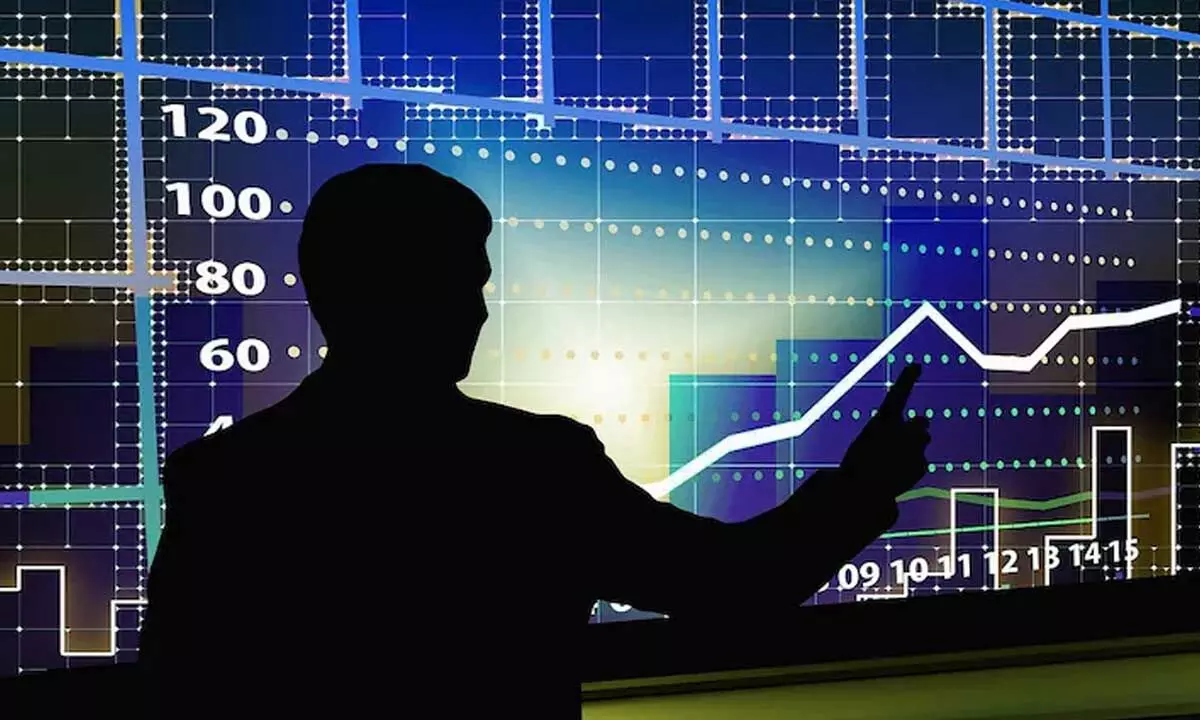 In the August 11-17 period under review, the domestic stock markets continued their strong showing. They gained on all the four trading sessions during the period. BSE Sensex gained 1,442.84 points or 2.39 per cent to close at 60,260.13 points while Nifty gained 409.50 points or 2.28 per cent to close at 17,944.25 points. It was an across-the-board rally which saw everything gain.
Dow Jones had a strong showing and gained on all five days of the week. It gained 1,375.76 points or 4.19 per cent to close at 34,152.01 points.
KKR arm has sold 26.83 per cent of its holding in Max Healthcare at a price of Rs353. It was the largest investor and post this transaction, their holding would be less than 1 per cent. Post the block deals which happened in the morning on Tuesday, the share saw a very smart recovery and gained about 12.4 per cent to close at Rs396.70. This happened on Tuesday. On Wednesday, the share closed at Rs387.10. The sale value of the deal was about Rs9,100 crores.
Navkar Corporation Limited has sold its ICD (Inland Container Depot) at Tumb village near Vapi. This place is ideally located midway and near the ports of Hazira and Nhava Sheva. The company sold its ICD division to Adani Logistics on a slump sale basis for Rs835 crores. The company had reported revenues of Rs856 crores for the year ended March 2022. The division which has been sold accounted for 47 per cent of the companies' revenues. The company reported a net profit of Rs67.23 crores and an EPS of Rs4.47.
The company had tapped the capital markets in August 2015 with its fresh issue for Rs510 crores and an offer for sale of Rs 90 crores. The issue price was Rs 147-155. The high and low since inception has been Rs 246.55 – 13.20. The 52-week high and low was Rs 87.40 – 30.10. The issue had not done well in subscription even though it was hyped. The issue was subscribed 2.85 times with QIB portion subscribed 6.47 times, HNI undersubscribed at 0.90 times and Retail subscribed 1.62 times. In 7 years since its listing, the share has done nothing for shareholders. Post this slump sale, while the company will become debt free, its revenues will halve as well. Readers are requested to take a measured call and exit the company at an opportune moment. The share price closed at Rs 74.20 on Wednesday.
Inflation seems to be coming down and so have crude prices which fell to a six-month low. Incidentally the Russia-Ukraine war has been going on for almost six months. There seems to be no immediate resolution as of now. Crude oil from Russia continues and its business as usual. Even food grains are being sent from Ukraine.
The issue from Syrma SGS Technology Limited is currently on and would close on Thursday, 18th of August. At the end of day-3 out of four, the issue was subscribed about 2.27 times and there should be more subscription coming in on the last day. Yet another positive is the fact that FPI who had turned buyers after over 9 months of net selling, have continued to be buyers in the markets. They have bought over Rs16,000 crores in the current month.
Coming to the period ahead from August 18th-24th, we would see August futures expiring on 25th August which would be the next day after the period ahead. Markets have been on a run and need to cool off. While technically they are overbought at current levels, the negative part is that retail did not participate in the rally and missed it, want to make up by shorting the Nifty instead. If this trend continues, the rally could get extended. Any rally from here would be fragile and would lead to a much sharper and deeper fall.
The strategy would be to sell into the rally and use sharp dips to buy. We are near the end of this rally, give a day or two. Thereafter there would be a swift and vicious correction which would catch people off-guard. Use that to re-enter. Till then wait for the correction and avoid temptation.
(The author is the founder of Kejriwal Research and Investment Services, an advisory firm)