Begin typing your search...
ICRR hike rattles mkts
Key indices fall post RBI monetary policy decision; Surprise hike in incremental cash reserve ratio to remove excess liquidity from the system impacted banking stocks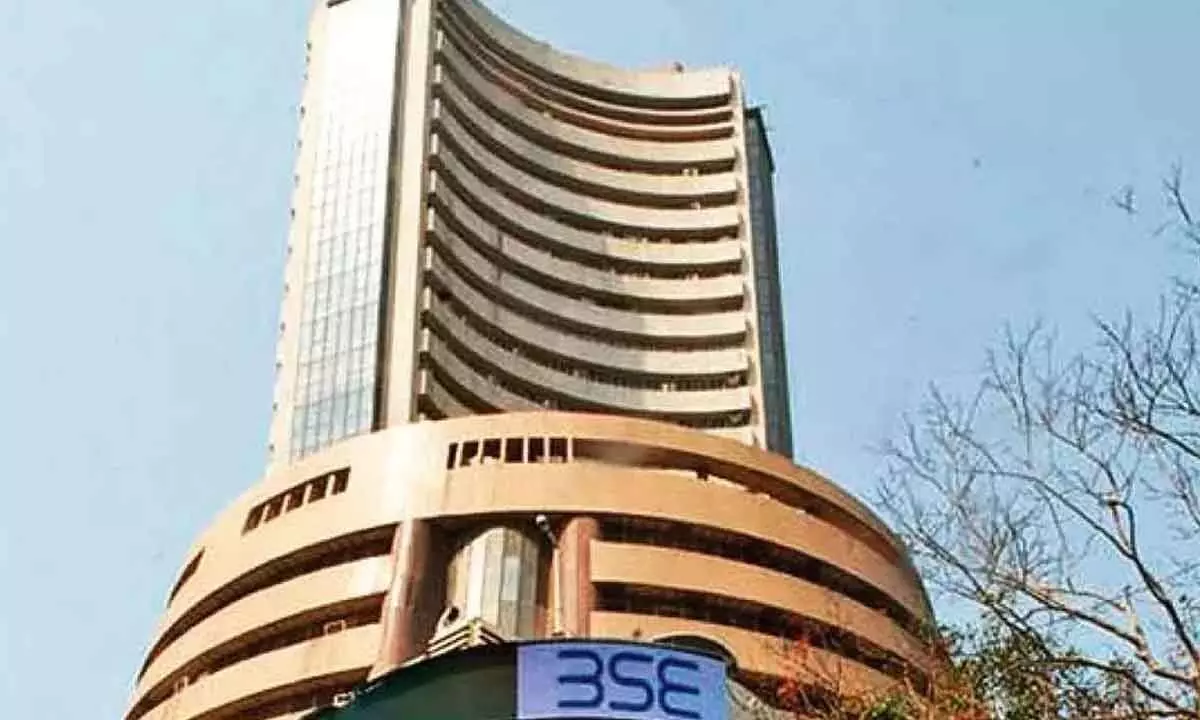 Mumbai: Benchmark equity indices declined on Thursday post the RBI monetary policy, dragged down by banking counters, after the unexpected announcement of reducing cash in the financial system.
Investors also remained on the sidelines ahead of the US inflation data announcement. The Reserve Bank of India (RBI) on Thursday left its key interest rates unchanged for a third straight meeting but signalled tighter policy if food prices drive inflation higher. The monetary policy committee, which has three members from the central bank and a similar number of external members, held the benchmark repurchase rate (repo) at 6.50 per cent in a unanimous decision. It retained the stance on "withdrawal of accommodation" but Governor Shaktikanta Das sounded hawkish when he highlighted that headline inflation needs to subside sustainably below 4 per cent and any surge in the inflation print, if continued for a longer period, may necessitate fresh action. The 30-share BSE Sensex fell 307.63 points or 0.47 per cent to settle at 65,688.18. During the day, it tanked 486.67 points or 0.73 per cent to 65,509.14. The NSE Nifty declined 89.45 points or 0.46 per cent to end at 19,543.10.
"RBI kept the policy rate unchanged at 6.5 per cent with a stance 'withdrawal of accommodation' while supporting growth. The market participants would have ideally wanted a less hawkish undertone but the governor sounded cautious in his address," said Srikanth Subramanian, CEO, Kotak Cherry.
From the Sensex pack, Asian Paints, Kotak Mahindra Bank, ITC, Bharti Airtel, Axis Bank, ICICI Bank, Nestle, Tata Motors, HDFC Bank, HCL Technologies, Maruti and Hindustan Unilever were the major laggards. IndusInd Bank, JSW Steel, Titan, Bajaj Finance, Tech Mahindra and Power Grid were among the gainers. The hawkish stance was also reinforced by the unexpected announcement of reducing the cash in the banking system by raising the incremental cash reserve ratio (ICRR) to 10 per cent on the incremental NDTL (net demand and time liabilities) over the last 3 months. This will help in absorbing a large part of the excess liquidity created through the return of the Rs 2,000 notes and the large dividend to the government from RBI.
"The stock market was taken by surprise by RBI's action to remove excess liquidity from the system, due to the influx of Rs 2,000 bank notes, among other factors," Amar Ambani, Group President & Head - Institutional Equities, YES Securities (India) Limited, said.