Begin typing your search...
Hyd's vintage jewellery a hot commodity in global market
This city has always had a wealthy market, and it is only getting wealthier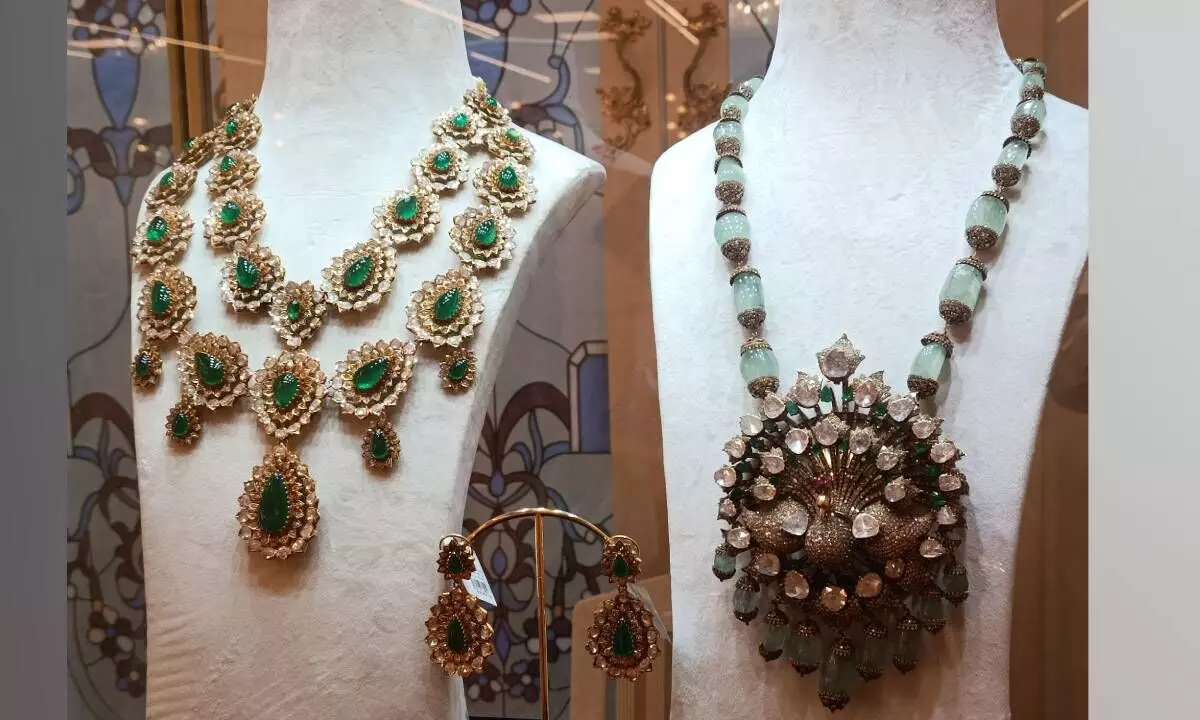 The price of the precious yellow metal is at its peak, hovering around Rs 59,600 per 10 gram recently. This might make the middle-class anxious, but not so for high-net-worth individuals (HNIs) and ultra-high-net-worth individuals (UHNIs). For these affluent buyers, the value and exclusivity of the jewellery matter more than the cost of gold. Hyderabad's luxury and vintage jewellery is catering to the demand for collectibles in India and abroad too.

Speaking with Bizz Buzz at an event, Tushar Agarwal, Managing Director of Shiv Narayan Jewellers Private Limited, said: "Indian jewellery and craftsmanship are in high demand on the global platform. Even non-Indians who do not accessorize with jewellery are eager to collect these masterpieces. We will be displaying our jewellery at a show in Hong Kong next month, followed by London and Bahrain. We are willing to sell our products once we receive the right price."
Shiv Narayan Jewellers was founded by Seth Sri Shiv Narayan, the head jeweller to Mir Osman Ali Khan, the VII Nizam of the Princely State of Hyderabad. The Hyderabad-based luxury vintage jeweller uses only rose-cut diamonds and emeralds. The base price of an expensive piece starts at Rs 30 lakh. Highlighting the rich Hyderabadi's liking for luxury and vintage, Agarwal said, "The wealthy here always want exclusive and new collections. They would go to other cities or even countries to buy and own them. Hyderabad has always been a potential market for this segment. This city has always had a wealthy market, and it is only getting wealthier."
Jewellery admirers in different cities have different tastes, but masterpieces are always in demand as collectibles or accessories. As Agarwal explains, "Luxury jewellery is a collectible art piece. Royal jewellery cannot be made regularly, as emeralds and diamonds have to be sourced. Once the collection is ready, we display it to our customers. We exhibit our masterpieces in different cities in India and overseas. Indians know the value of jewellery. But in the global market, we promote Indian jewellery as a culture that dates back 5,000 years."
According to Agarwal emerald is a culture representing the Nizam era while diamond depicts antique. Gemstones beautify a jewel and are timeless - for few they carry a value while for many others it displays wealth, status and power.