Begin typing your search...
HSL procures Rs. 280cr materials via GeM
Asks all MSME vendors to get registered on the GeM portal to get qualified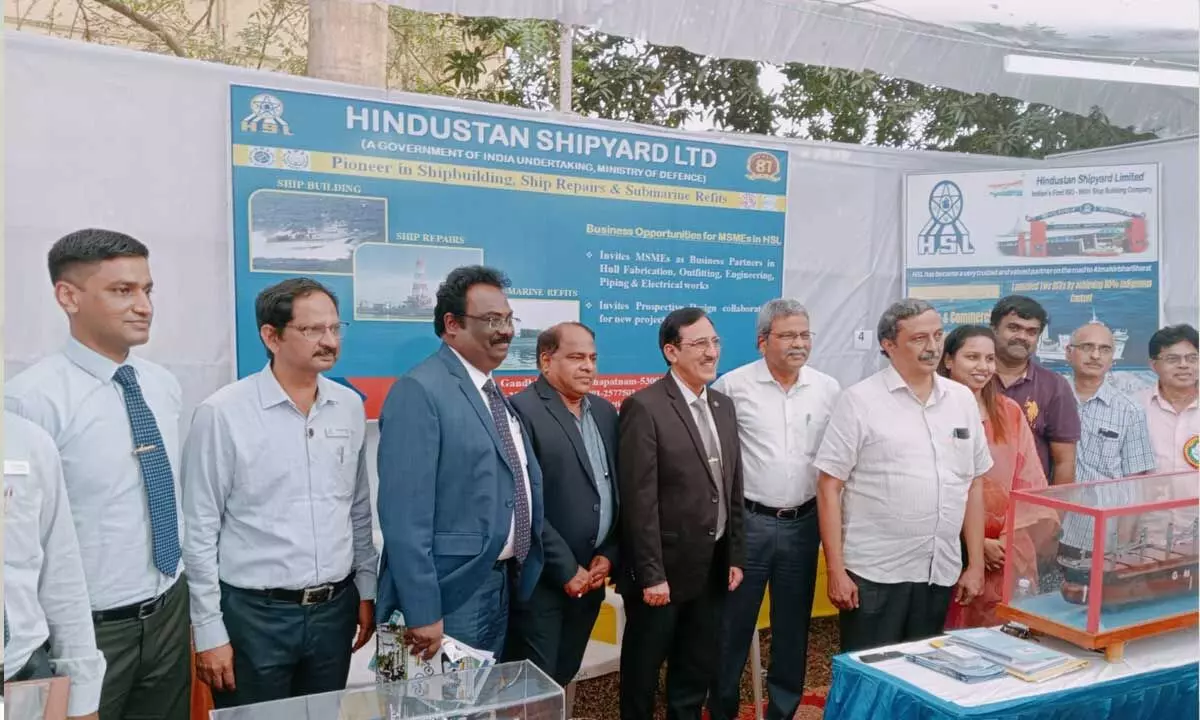 Visakhapatnam: Hindustan Shipyard Limited (HSL), a Ministry of Defence Enterprise, has made Rs 193 crore of procurement through Govt e Marketingplace (GeM) during last FY 2021-22 benefiting several MSMEs. This financial year, HSL has already procured Rs 280 crore worth material and services through GeM.
The company has asked all MSME vendors to get registered on the GeM portal to get qualified. The Government of India has directed all the Central Public Sector Undertakings to all procurements and to source materials and services through the portal to ensure transparency.
HSL explained its commitment as to how it is encouraging MSMEs at a vendor development programme-cum-buyer-seller interaction meet organised by the MSME Development Institute in association with Visakha Autonagar Small-Scale Industrialists Welfare Association (VASSIWA).
HSL officials said shipbuilders are in fact looking for considerable support from the industry to successfully realise its new ship-building projects. HSL is embarking on to new heights with a fillip to the MSMEs to partner with the company in supplying goods and services for its present and future projects.
They said MSMEs can explore the available opportunities at HSL for supply of major machinery for its projects ranging from propulsion equipment, power generation, communication, electronics and weapons to name a few apart form available opportunities for undertaking turnkey works involving end to end integration.
It is imperative to mention that HSL has been sourcing material/services from MSMES to the tune of 35-40 per cent of its total procurement through liberalised tendering processing and participation norms. HSL has a centralised single window for vendor registrations; the process is very simple and no registration fee is asked from any MSME vendor.