Begin typing your search...
Govt paves way for pvt players in food storage
Decides to phase out covered and plinth (CAP) storage practice; Storage capacity utilization in CAP mode is bound to be lower in view of the inherent shortcomings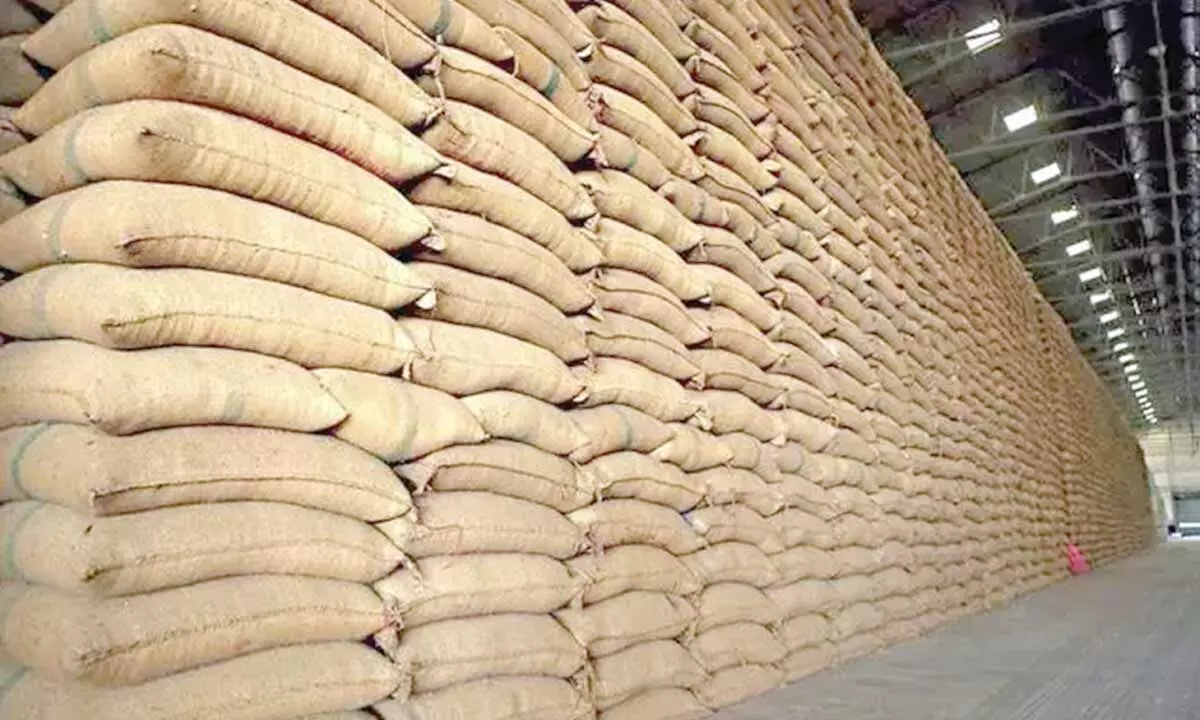 New Delhi: In a bid to encourage private-sector participation in food storage, the government has decided to phase out covered and plinth (CAP) storage. Talking to Bizz Buzz, officials said that scientific storage by organized private players is more suitable. They will be engaged.

CAP is open storage on a platform covered with tarpaulin. Such storage, however, is not for longer periods. After studying the operations of Food Corporation of India (FCI), the Bureau of Industrial Costs & Prices (BICP) prescribed the storage capacity utilization norm of the go-downs to be 75 per cent. However, the capacity utilization norm of 80 per cent is regarded as considered optimum.
But FCI's owned covered capacity last year was 151.58 LMT, with utilization of 73 per cent and covered hired capacity of 290.46 LMT with 99 per cent utilization.
In case of CAP, FCI's capacity is 25.71 LMT with utilization of 24 per cent, while the hired CAP capacity is 12.32 LMT. Hiring is done in case of a storage gap at a specific location.
Capacity utilization varies from month to month due to different levels of stock at different points of time. The utilization remains highest at the end of Rabi Marketing Season (RMS) in the month of June every year.
The utilization in case of CAP is bound to be lower in view of the inherent shortcoming of this mode of storage, as it is used as a last resort when covered storage is not available and that too for wheat only. Moreover, the stocks stored in CAP are liquidated on top priority, officials said, adding that FCI's owned operative capacity is utilized to the maximum extent possible before hiring capacities and the hired capacities are de-hired when not required.
Monitoring and review of capacity utilization is also carried out by the FCI regional and zonal offices as well as FCI headquarters to ensure optimum utilization of storage capacity and to minimize the cost of storage.
A lot of food-grains get damaged because of pests, leakages in go-downs, procurement of poor quality stocks, exposure to rains, floods, etc. This has necessitated the involvement of private players, officials said.