Begin typing your search...
Gold declines Rs 100; silver plunges Rs 700
In global markets, gold and silver were trading lower at $1,924 per ounce and $23.35 per ounce, respectively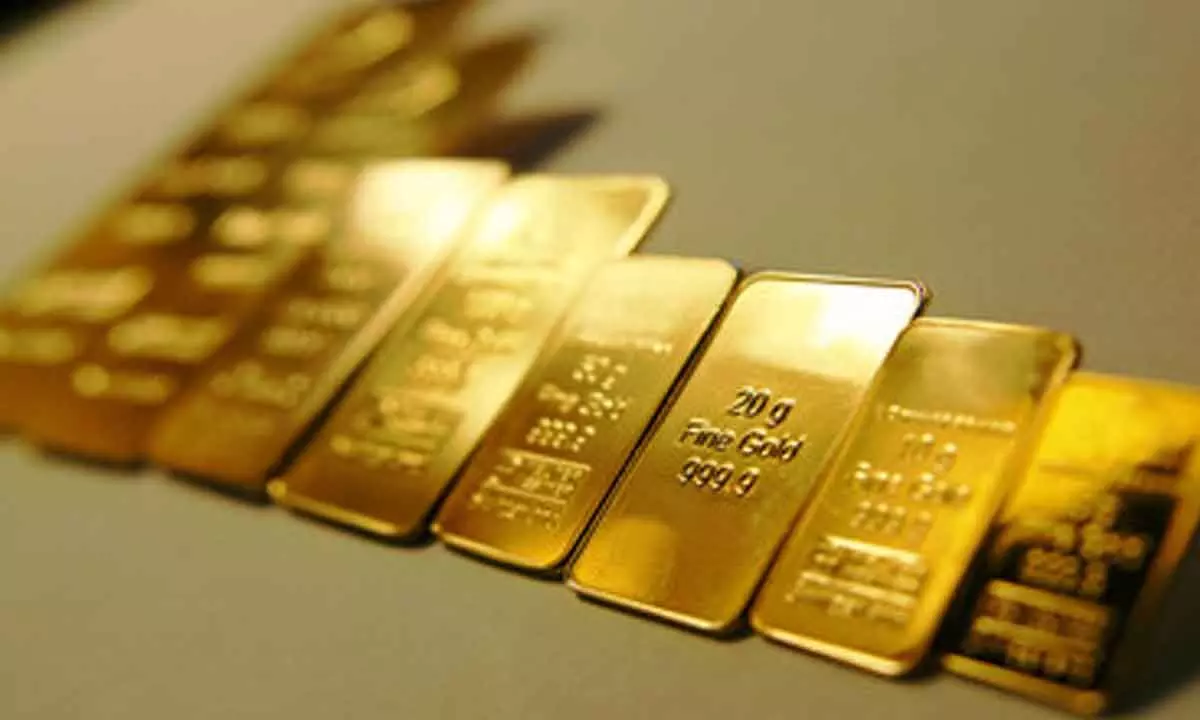 New Delhi: Gold price declined by Rs 100 to Rs 60,200 per 10 gram in the national capital on Wednesday amid weak cues in overseas markets, according to HDFC Securities.

In the previous trade, the yellow metal had ended at Rs 60,300 per 10 gram. "Gold extended its fall on Wednesday, with spot gold prices (24 carats) in the Delhi markets trading at Rs 60,200/10 gram, down by Rs 100, in response to bearish cues from overseas markets," Saumil Gandhi, senior analyst of commodities at HDFC Securities, said.
Silver also plunged Rs 700 to Rs 74,800 per kilogram. In global markets, gold and silver were trading lower at USD 1,924 per ounce and USD 23.35 per ounce, respectively.
"Gold slipped to one-week lows, as US treasury yields and the dollar index advanced on expectations that interest rates are likely to remain high. "The US dollar rose to a near six-month high...in the last session, while benchmark 10-year bond yields reached their highest level in over a week, dampening appetite for bullion," said Navneet Damani, senior vice-president of commodity research at Motilal Oswal Financial Services.
On Wednesday, the market's trajectory will be shaped by the forthcoming reports on the US Services PMI, with continued attention on indications regarding monetary policy ahead of interest rate decision later this month, Chintan Mehta, Chief Executive Officer of Abans Holdings, said.