Begin typing your search...
GO 111 repeal takes a toll on real estate sales in East Hyderabad
Customers also in wait n watch mode as Assembly polls are close-by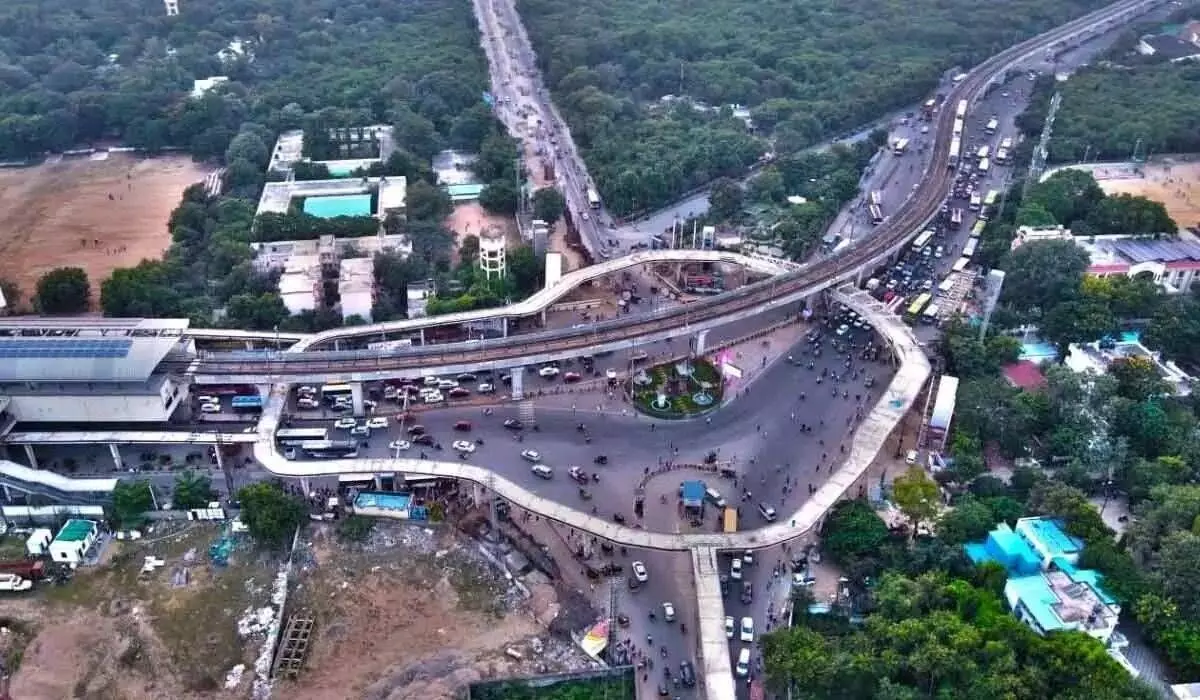 Hyderabad Hyderabad being hub of IT industries, pharma and other industries, has seen tremendous growth in real estate over the years. But real estate sales and transactions hit a slow lane in East Hyderabad as new property buyers are in a wait and watch mode in the wake of repeal of GO 111 by the Telangana government.

Realty transactions is also down as polls to Telangana Assembly are around the corner. During such times, those looking at real estate as an investment turn cautious as defeat of the ruling party may change the sector's dynamics, feel the sector insiders.
The East Hyderabad consists of Uppal, Nagole, Boduppal and others places along the Warangal Highway. The demand for real estate in this region is less compared to other regions such as the western part of the city as there no major industries and other developments except education institutes and two IT companies.
"The demand for real estate in this region is less now though the rates have been constant and may increase. At present, flats are sold above Rs 5,000 per sft, independent houses at Rs 60 lakh for 120 square yard, and, duplex houses and villas are priced at more than Rs one crore, and for open plot it is above one lakh per sq yard in East Hyderabad. The demand for residential properties is less but open plots are in good demand in areas near Pocharam and along Warangal Highway," Raja Reddy, Hyma Developers, told Bizz Buzz.
Another developer said that the cancellation of GO 111 by the Telangana government dampened the sentiment as it would unlock over 1 lakh acres of land in the west part of the city. Added to that, people who invest in properties are holding back their investments in the wake of upcoming Assembly polls.
Interestingly, there are no takers for Swagruha flats constructed by Hyderabad Metropolitan Development Authority (HMDA) in Pocharam and Bandlaguda, both of which fall under East Hyderabad region. HMDA conducted auction for the flats in lottery system three times, several flats at Pocharam site still remained unsold. So is the case at Bandlaguda.
When contacted, Venkat Reddy, founding president, Uppal Builders Association, and, advisor, Telangana Builders Federation, said: "It is always wrong to compare sales in East Hyderabad with those in the western part of the city. People who migrated to the city from Warangal, Karimnagar, Nalgonda and other places prefer this region to buy the properties. Few years back, there were only apartments with four to five floors but now there are high-rise buildings, villas, grated communities in this region. And the prices are less compared to other regions as one can buy a villa in this region where you can get only an apartment at the same price in the west side".
He however advised builders to construct apartments in the price range of Rs 40 lakh to Rs 60 lakh rather than those priced above Rs one crore as mid-range segment has good demand.
On lack of proper infrastructure in this region and the slow pace construction of flyovers in Uppal and Medipally region, Venkat Reddy said: "yes there is problem with traffic congestions and roads, but all the constructions will be completed soon, and more development will happen."
Many developers feel that East Hyderabad is home to low cost apartments and independent houses compared to other areas in the city, as there is plenty of open land available. This will work out to the region's advantage when sales pick up again, they added.
It is always wrong to compare sales in East Hyderabad with those in the western part of the city. People who migrated to the city from Warangal, Karimnagar, Nalgonda and other places prefer this region to buy properties
- Venkat Reddy, advisor, Telangana Builders Federation,