Begin typing your search...
Global mkts fall as Wall St drops on higher bond yields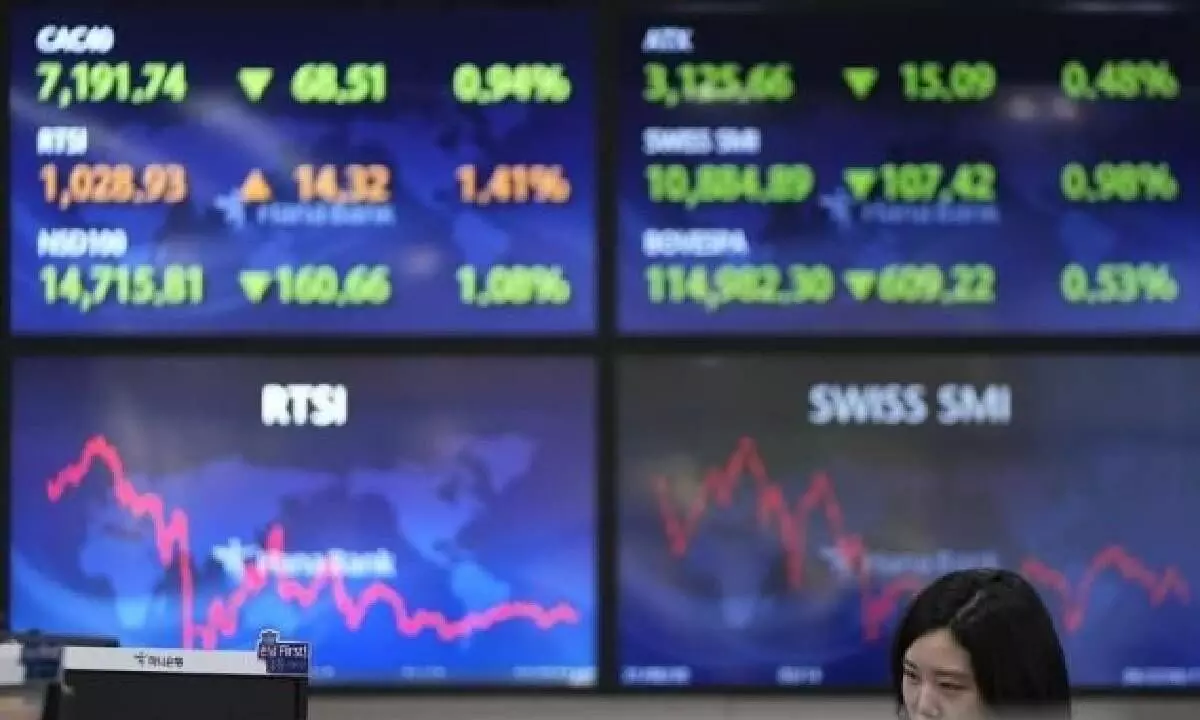 Tokyo Global shares mostly slipped Friday as rising yields in the bond market on Wall Street set off expectations that high interest rates would continue in the US. France's CAC 40 declined 0.9 per cent in early trading to 7,126.02. Germany's DAX dipped 0.8 per cent to 15,553.22. Britain's FTSE 100 shed 0.8 per cent to 7,255.18. US shares were set to drift lower with Dow futures down 0.1 per cent at 34,503.00. S&P 500 futures fell nearly 0.1 per cent to 4,381.75.

Japan's inflation data showed consumer prices rose 3.1 per cent from a year earlier in July, down from 3.3 per cent in June. But that was still higher than the 2.5 per cent forecast by some analysts and above the Bank of Japan's target at 2 per cent. The core consumer price index, which eliminates energy and fresh food prices from the measure, rose 4.3 per cent on year, according to the Ministry of Internal Affairs and Communications. Japan's Nikkei 225 slipped 0.6 per cent to finish at 31,450.76. Australia's S&P/ASX 200 was virtually unchanged, inching up less than 0.1 per cent to 7,148.10. South Korea's Kospi shed 0.6 per cent to 2,504.50. Hong Kong's Hang Seng dropped 2.1 per cent to 17,950.85, Shanghai Composite down 1.0% to 3,131.95.