Begin typing your search...
Global indices up as Wall Street surges to higher levels
Seoul, Tokyo, Shanghai and Hong Kong ended in the green. Equity markets in Europe were trading with gains; Dow futures, S&P-500 also moved up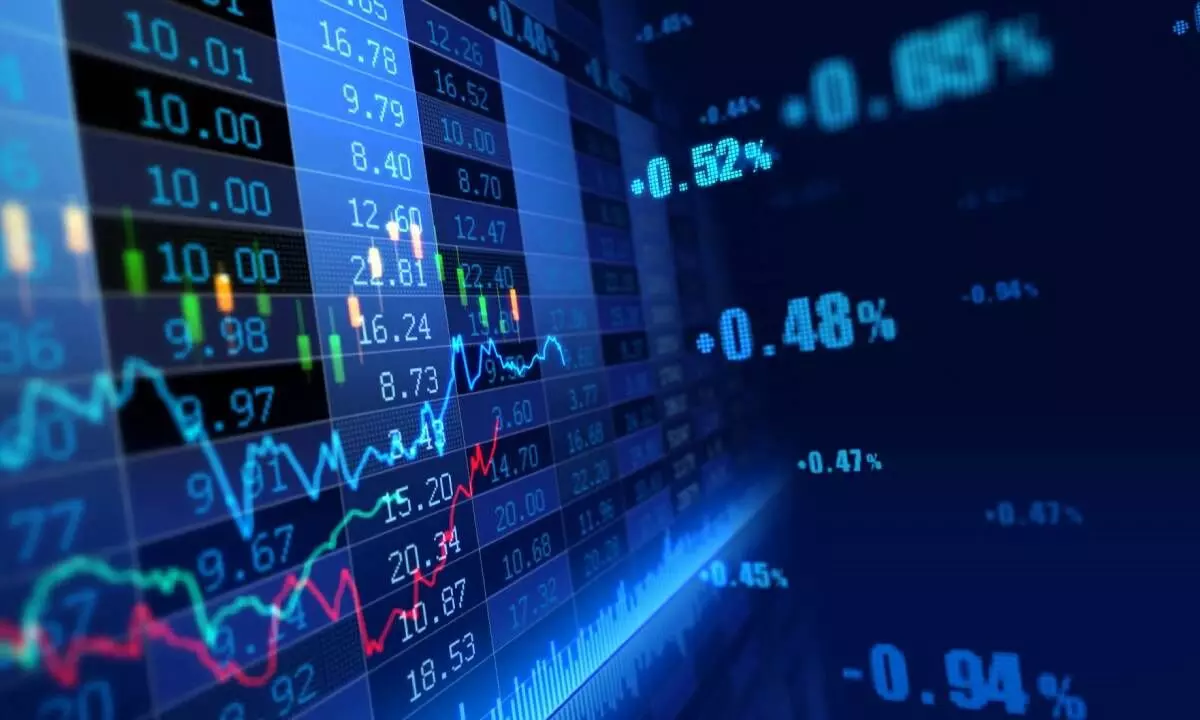 Tokyo Global shares rose Thursday, boosted by Wall Street's return to its highest level in more than a year after a report showed US consumer inflation cooled a bit more than expected last month.
France's CAC 40 added 0.2% in morning trading to 7,350.45. Germany's DAX edged up 0.2% to 16,048.19. Britain's FTSE 100 gained 0.1% to 7,425.73. US shares were set to drift higher with Dow futures up nearly 0.2% to 34,608.00. S&P 500 futures up 0.3% to 4,521.25. In Asia, Japan's benchmark Nikkei 225 jumped 1.5% to finish at 32,419.33. Hong Kong's Hang Seng surged 2.6% to 19,350.62, while the Shanghai Composite gained 1.3% to 3,236.48, even as China reported a slump in trade in June.
Chinese exports tumbled 12.4% in June from a year earlier as demand weakened after central banks raised interest rates to curb inflation even as Chinese leaders struggled to keep a post-Covid recovery from faltering. The customs data released Thursday showed imports slid 6.8%, while the trade surplus rose was $70.6 billion, rising from $65.8 billion in May.
"China will likely recover at some point, but we will unlikely see the Chinese growth put a severe pressure on commodity markets. That's one good news for inflation watchers," Ipek Ozkardeskaya, senior analyst at Swissquote Bank, said in a commentary. Australia's S&P/ASX 200 added 1.6% to 7,246.90. South Korea's Kospi rose 0.6% to 2,591.23. The Bank of Korea left its policy rate unchanged at 3.50%, as expected, but noted that the risk of inflation was accelerating again.
The US government's latest update on inflation showed that consumers paid prices for gasoline, food and other items that were 3% higher overall in June than a year earlier. That's down from 4% inflation in May and a bit more than 9% last summer. Perhaps more importantly, it was a touch lower than economists expected. High inflation has been at the centre of Wall Street's problems because it's driven the Federal Reserve to jack up interest rates at a blistering pace. Higher rates undercut inflation by slowing the entire economy and hurting investment prices, and they've already caused damage to the banking, manufacturing and other industries. Traders remain nearly convinced the Fed will raise the federal funds rate at its meeting in two weeks to a range of 5.25% to 5.50%, which would be its highest level since 2001. But expectations are also climbing for that to be the final increase after rates started last year at virtually zero. A resilient job market has helped to keep the US economy out of a recession, though it's also under pressure from higher rates. The latest "Beige Book" from the Federal Reserve on Wednesday said that overall economic activity has increased slightly since late May. It also said several Fed districts have noticed some slowing in inflation. In energy trading, benchmark US crude rose 21 cents to $75.96 a barrel. Brent crude, the international standard, gained 30 cents to $80.41 a barrel. In currency trading, the US dollar edged down to 138.37 Japanese yen from 138.41 yen. The euro cost $1.1152, up from $1.1128. (AP)