Begin typing your search...
GAIL's Q1 profit plummets 51.5% during June Quarter
Board approves Rs 11,256 cr revised cost for Usar petchem plant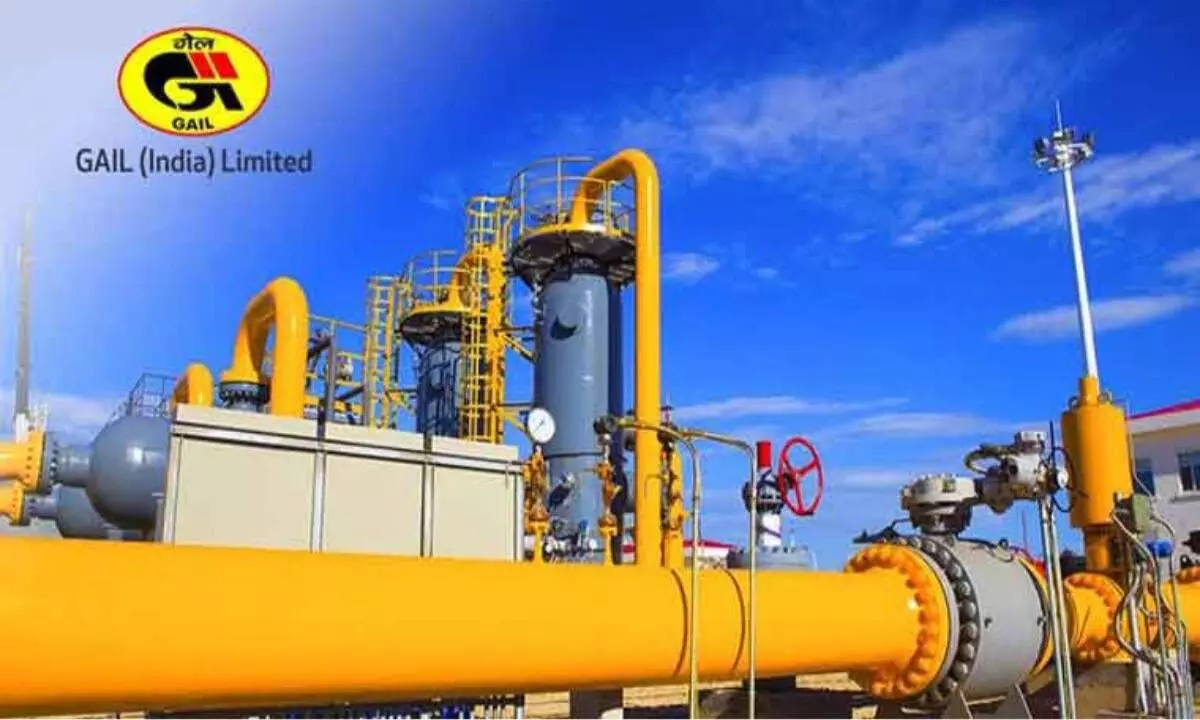 New Delhi State-owned GAIL (India) Ltd on Monday reported a 51.5 per cent drop in June quarter net profit on weak earnings in the petrochemicals business as well as in the marketing of natural gas.
Standalone net profit of Rs 1,412 crore, or Rs 2.15 per share, in April-June (first quarter of current 2023-24 fiscal year) compared with Rs 2,915.19 crore, or Rs 4.38 a share, in the same period a year back, according to a company statement and stock exchange filing. Margin decline led to the firm booking a pre-tax loss of Rs 301 crore in the petrochemical business while earnings from natural gas marketing halved to Rs 1,013.63 crore. Revenue dipped 14 per cent to Rs 32,227.47 crore.
Quarter-on-quarter basis, net profit more than doubled when compared with Rs 603.52 crore earning in the three months of January to March 2023. This, it said, was "mainly on account of increased gas marketing and transmission volumes and increased transmission tariff realisation." During April-June, GAIL transported 116.33 million standard cubic meters per day of gas, 7 per cent more than the preceding quarter. Gas marketing volume increased 2 per cent to 98.84 mmscmd. Besides approving the financial results for the first quarter, the board of GAIL also gave its nod to increase cost of a petrochemical plant the firm is building at Usar in Raigad district of Maharashtra.
The 500,000 tonne per annum polypropylene plant will now cost Rs 11,256 crore instead of the previously envisaged Rs 7,823 crore, the company filing to the stock exchange said. The plant will now start operations in October 2025 instead of April 2025 previously. It however did not give reasons for the increase in cost. GAIL has petrochemical plants at Pata in Uttar Pradesh and Lepatkata in Assam which gives it a 17.5 per cent market share.
The firm will convert an existing LPG Plant at Usar into 500,000 tonne per annum polypropylene complex. GAIL chairman and managing director Sandeep Kumar Gupta said that the company has incurred a capex of about Rs 2,391 crore during the current quarter, mainly on pipelines, petrochemicals, and equity to joint ventures, which is about 31 per cent of the annual target of Rs 7,750 crore. He said GAIL has been authorized to build Gurdaspur to Jammu natural gas pipeline having a length of 160 km with a capex of Rs 522 crore.