Begin typing your search...
FPI inflows at `1,18,133 cr in Q1
June qtr on positive note as FPI inflows close in negative zone for FY23 as investments fell sharply to Rs40,936 cr against Rs2,67,100 cr in FY21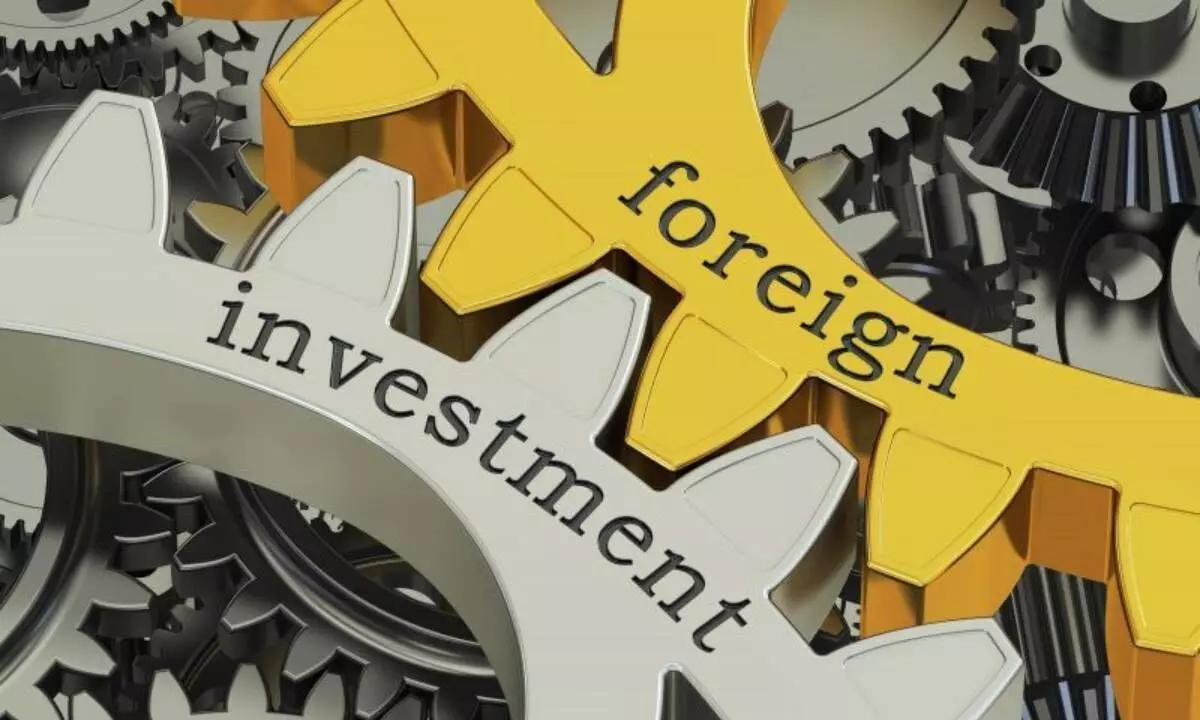 New Delhi Foreign portfolio investment (FPI) in India fell to (-) Rs40,936 crore in 2022-23, a sharp decline from a healthy Rs2,67,100 crore inflows recorded in 2020-21. In fact, if the FPI inflows for the last three years are any reflection, they had recorded negative inflows in 2021-22 also, according to finance ministry figures. FPI inflows had entered the negative zone, as they stood at (-) Rs1,22,241 crore in 2021-22. However, in 2022-23 the FPI inflows further fell to (-) Rs40, 936 crore. There have been positive signs though in the first quarter of the current fiscal (2023-24), as FPI inflows stood in positive zone at Rs1,18,133 crore during April-June period of the current fiscal. The sustained investment by FPIs is a reflection of their increasing confidence in the resilience of the Indian economy and the potential earnings of the corporate sector. Declining FPI inflows are a sign of investors losing confidence in the economic growth.
Meanwhile, the government on its part has been taking several steps to encourage greater FPI investments like issuing a common application form, to facilitate their registration with SEBI, allotment of PAN and carrying out of KYC for opening of bank and demat account. The government has also liberalised the aggregate foreign investment limit up to the sectoral caps. Foreign government agencies and related entities have been exempted from clubbing of investment in case of a treaty or an agreement of the Indian government. Even resident Indians, other than individuals, which are registered as alternative investment funds in international financial service centres (IFSCs), have been permitted to become constituents of FPIs.