Begin typing your search...
Dvara E-Registry creates platform to connect farmers to service providers
By leveraging Doordrishti platform and KhetScore, its advanced remote sensing data based underwriting technology, the company is taking significant strides towards mainstreaming agricultural finance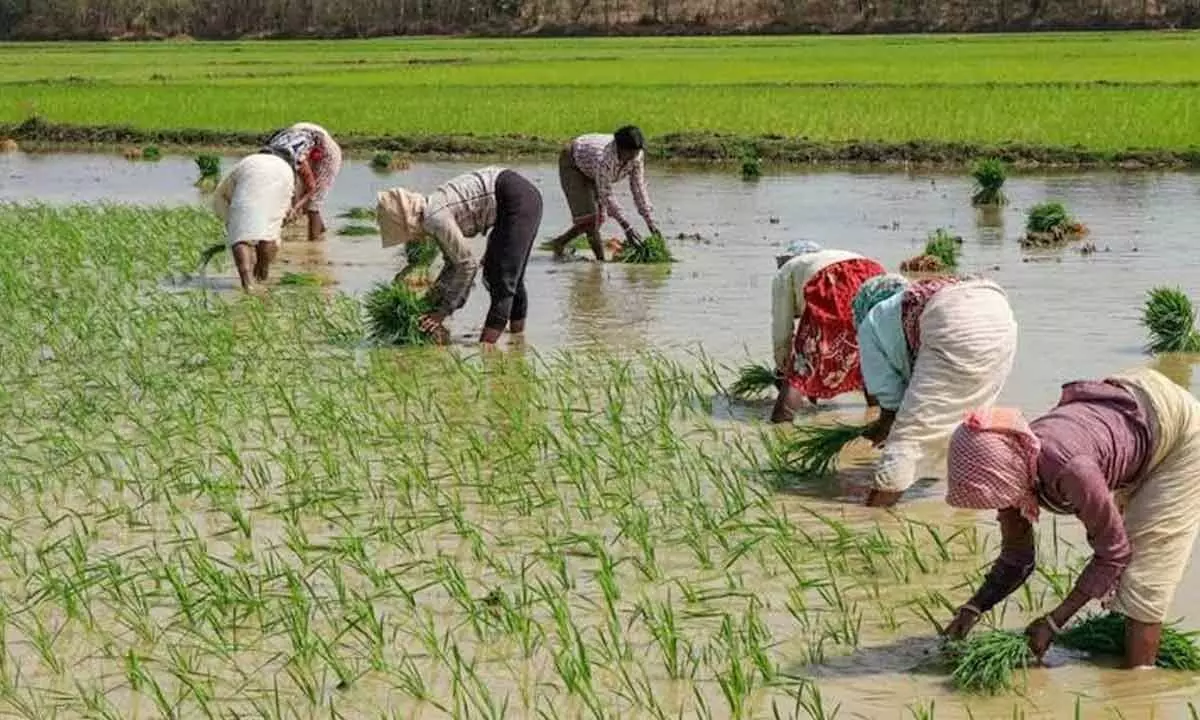 Mumbai: Incubated under the Dvara Venture Studio cohort, Dvara E-Registry is an agri-fintech founded in 2019 by Sanjay Mansabdar with a vision to provide access to productivity enhancing new age technologies and financial services to smallholder farmers in rural India. Dvara E-Registry has created 'Doordrishti', a comprehensive digital platform for the farm sector that uses a full stack approach to connect farmers to different service providers.

Through its FPO and farmer services, Dvara E-Registry enables farmers to source inputs from seeds and fertilisers companies, get access to credit and insurance from financial institutions, seek crop advisory, provide market linkages for them to sell their produce through the farmer producer organisations (FPOs). To bridge information gaps for farmers and FPOs, Doordrishti provides real-time information on crops, weather, and market prices (spot and futures) to help mitigate risk and ensure better price realisation.
The foundation of all the FPO and farmer services provided through the above mentioned FPO services is Dvara E-Registry's analytics stack. With farm level digitisiation and sourcing land specific data through multiple sources, Dvara E-Registry is able to procure multi dimensional, historical data for each plot that is crucial to assess yield estimation, harvest date and multiple other parameters of farm analytics. These analytics helps farmers and FPOs make smart sowing decisions that help them mitigate risk.
Using alternative data generated from Doordrishti platform's analytics stack and combining it with geo-spatial and weather analytics that are farm and farmer specific, Dvara E-Registry has the capacity to identify credit worthy farmers and provide them with loans and insurance, in conjunction with partner financial institutions. To participating financial institutions, it offers end-to-end farm loan management beginning from farmer acquisition and onboarding to credit underwriting, loan disbursement, monitoring & risk management and collection. Farm assessment is facilitated through the KhetScore and KhetScore now analytics that provide historical and real time data for accurate assessment. Farmer assessment is done through using data from FPOs, Credit Bureau and cash flow analysis.
These details are crucial for financial institutions in credit underwriting, arriving at insurance premiums, and optimizing claim settlements. The end-to-end process ensures that financial institutions can engage with customers without physical presence and multiply their reach considerably. Dvara's Field Representative called Krishak Saathi is present throughout the process beginning from loan origination to collections, providing any support needed at every stage.
Talking to Bizz Buzz, Sanjay Mansabdar said, "Through Dvara E-Registry, we have created an integrated platform that is accessible to every stakeholder in the agri value chain. It is through this that we are able to provide agricultural finance opportunities to high-net-worth individuals. By leveraging the Doordrishti platform and KhetScore, our advanced remote sensing data based underwriting technology, we are taking significant strides towards mainstreaming agricultural finance, which we believe is a key driver of growth for smallholder farmers."
Dvara E-Registry has a portfolio of over 95 FPOs across 10 states of India, with Doordrishti directly impacting over 23,000 farmers. Dvara has partnered with various government organisations, financial institutions and leading agricultural stakeholders like Samunnati, Avanti Finance, DCB Bank, Plantix, Yara, Government of Odisha, Monexo, International Food Policy Research Institute (IFPRI) and many others to provide Doordrishti, Agricultural Lending and Analytics Services to thousands of smallholder farmers across the country. For its work aimed at financial inclusion of smallholder farmers, increasing their productivity, and empowering the agri value chain, Dvara E-Registry has been recognised by FICCI, Inclusive Finance India Awards, Inclusive Fintech 50, Livelihoods India and Forward Fooding.