Begin typing your search...
Crypto-averse RBI keen on CBDC
Apex bank targets 1mn users of Central Bank Digital Currency for retail use by this month; RBI launched CBDC as a pilot project on Dec 1, 2022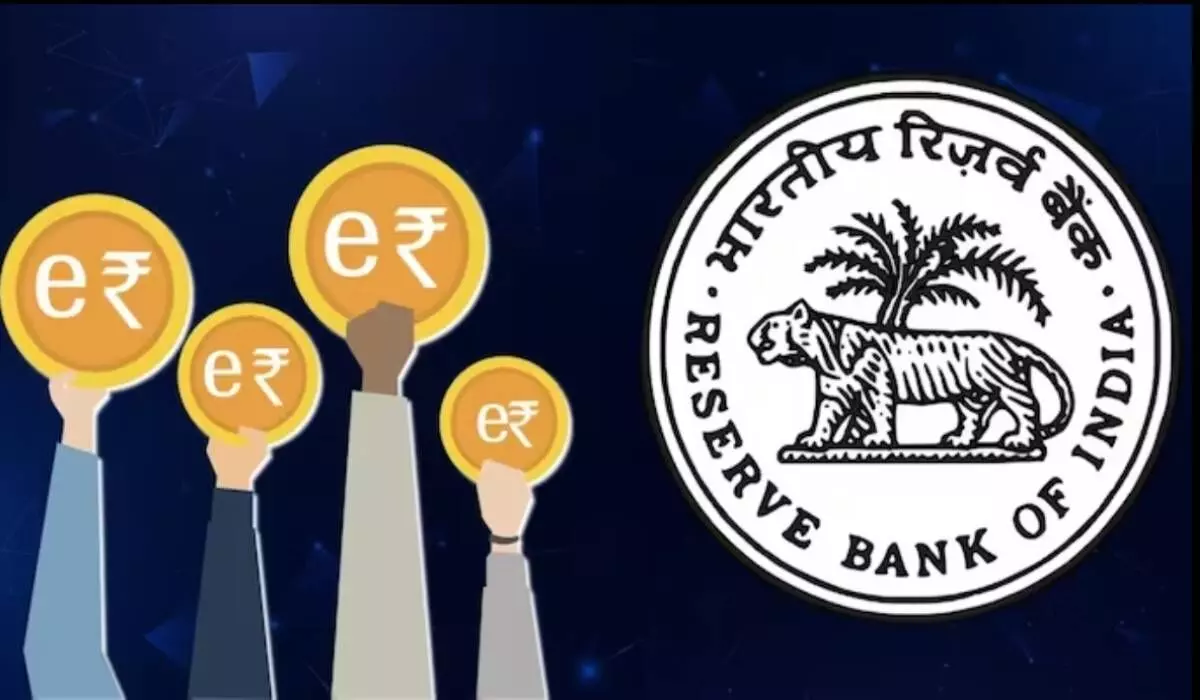 New Delhi The Reserve Bank of India (RBI) has made no bones about it being averse to crypto currency, ever since it emerged on the horizon in the country a few years ago. RBI Governor Shaktikanta Das has, in fact, sought an outright ban on it, while making his views clear on it at several platforms in the last two years.
"Crypto should be banned, given its no underlying value in the market. Just like every asset, every financial product comes with some underlying value, hence the value of crypto is totally based on the make-believe factor," he had said in January this year during a media event.
"Crypto is a form of gambling without any underlying value and is nothing, but a 100 per cent speculation world," he had said in the same event, while seeking a ban on it.
If crypto is allowed in India, the RBI may likely fail in monitoring the transactions, Das has said.
The RBI governor has gone on to say that crypto masquerading as a financial asset is a completely misplaced argument.
Calling crypto as a form of gambling, Das has said that gambling is not promoted in India and if people still want to indulge in it, then there is a need to draw proper rules for it, while calling for an outright ban on it.
He has said that crypto products need to be looked at and, going forward, the effort is to develop an international framework, an international architecture to deal with this problem.
What's happening to the CBDC?
Although the RBI has vehemently opposed cryptocurrency, its own Central Bank Digital Currency (CBDC), which had been launched as a pilot project on December 1, 2022, for retail use, is ready to target one million users by the end of this month.
This was informed by the RBI on Thursday during the post repo rate announcement press conference. While it has no specific date in mind for a full-fledged launch of the CBDC, the central bank will take a measured approach, it said.
The RBI also has plans to make the united payments interface (UPI) platform fully interoperable with the CBDC.
"We are not targetting a specific date, it will be a calibrated approach," T Rabi Sankar, deputy governor, RBI had said on June 8.
"We want to assess the impact and learn as we go. By the end of June, we are targeting 1 million CBDC users. We are also planning to make UPI QR code interoperable with CBDC," he added.
The matter of banning Crypto
As far as completely banning cryptocurrencies, back in July 2022, Finance Minister Nirmala Sitharaman had said that a stand could be taken only after considerable international collaboration on the risks, benefits, evolution of a common taxonomy and standards.
"Cryptocurrencies are by definition borderless and require international collaboration to prevent regulatory arbitrage. Therefore, any legislation for regulation or for banning can be effective only after significant international collaboration on evaluation of the risks and benefits and evolution of common taxonomy and standards," Sitharaman had told Parliament in a reply.
Earlier this year, though, during the meeting of the G20 finance ministers central bank governors (FMCBG) held in Bengaluru in February, it was decided that once the International Monetary Fund (IMF) and the Financial Stability Board (FSB) formulate a technical paper in a bid to attain a coordinated global approach for the regulation of crypto assets as proposed by the Indian presidency of the G20, it will form the basis for future discussions to develop an international architecture.
Sitharaman had said after the FMCBG meeting that cryptocurrency regulation was discussed by a Panel on February 23, 2023, and would again come up during the meeting scheduled in July 2023.
A synthesis of the two studies -- by IMF and FSB -- would be considered in September this year, which will lead towards creation of a global policy approach on this matter (regulation of cryptocurrency), she had informed.