Begin typing your search...
CaratLane buyout adds sheen to Titan
It raised its stake in new-age jewellery brand CaratLane to 98.28% last week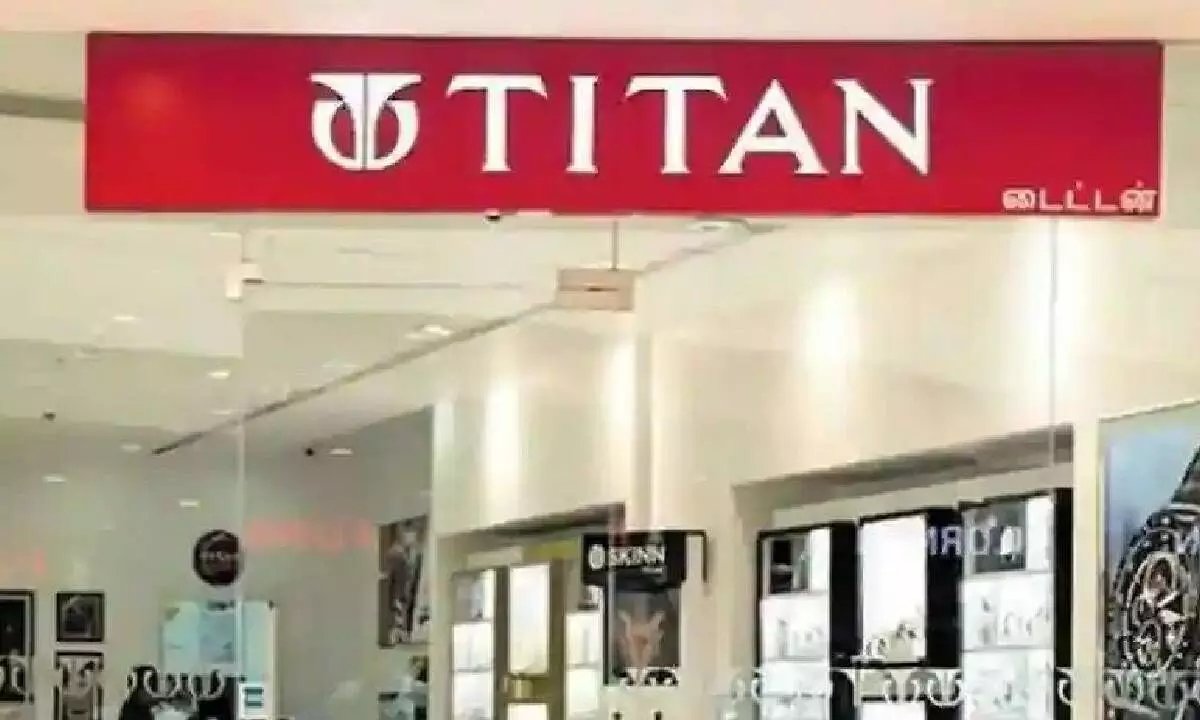 Bengaluru Titan is likely to see higher sales for its fashion and everyday jewellery segment post its acquisition of CaratLane. With India's young demography preferring to buy fashion jewellery as compared to traditional jewellery, this segment is expected to grow faster.

Brokerage firms are of the opinion that Titan is well-placed to emerge as a major player in the fashion jewellery segment through CaratLane's acquisition.
"The fashion or everyday jewellery segment, which is the core of CaratLane's, is expected to grow at 15 per cent CAGR (between 2020-2026 period), much higher than the traditional jewellery market, with a much larger appeal with Gen Z and millennial segments," Nuvama Institutional Equities wrote in a note.
Last week, Titan announced to increase stake in its subsidiary and new-age jewellery brand CaratLane to 98.28 per cent by acquiring an additional 27.18 per cent share for Rs4,621 crore.
The company has entered into a share purchase agreement with CaratLane founders- Mithun Sacheti and Srinivasa Gopalan- and their family members to acquire all the shares held by them representing 27.18 per cent, taking its total holding to 98.28 per cent, both companies said in a joint statement. The acquisition is likely to be completed by October 2023.
CaratLane started operation as a pure online brand in 2008 with an aim to lead and shape the Indian market for affordable and accessible jewellery. "Among its competition, Caratlane has the best metrics and is nearly 3x its next competitor," the brokerage firm wrote. India with rising per capita income is poised for higher growth in retail segment in the next five years. Especially, growing discretionary spend is seen as the key driver for this growth. "The big opportunity lies in the rising share of organised retail with growing trend among consumers to allocate a larger share of income to consumption and gradual improvement in lifestyle," said Nuvama Institutional Equities.
Against this backdrop, Titan's positioning further improves in the jewellery space post Caratlane's acquisition.
"Titan has assiduously positioned itself in the premium designer jewellery space. We believe, the company has the ability to create significant value with its large distribution presence, strong brand, designing skills and proven execution track record. Titan has proved its mettle time and again by emerging strong and successful against various regulatory hurdles that have emerged over the past one year," it added.