Begin typing your search...
Can stem cell transplant cure HIV?
A 53-year-old HIV positive man in Germany is completely cured of the HIV virus by a stem cell transplant, also called bone marrow transplant, received to treat his blood cancer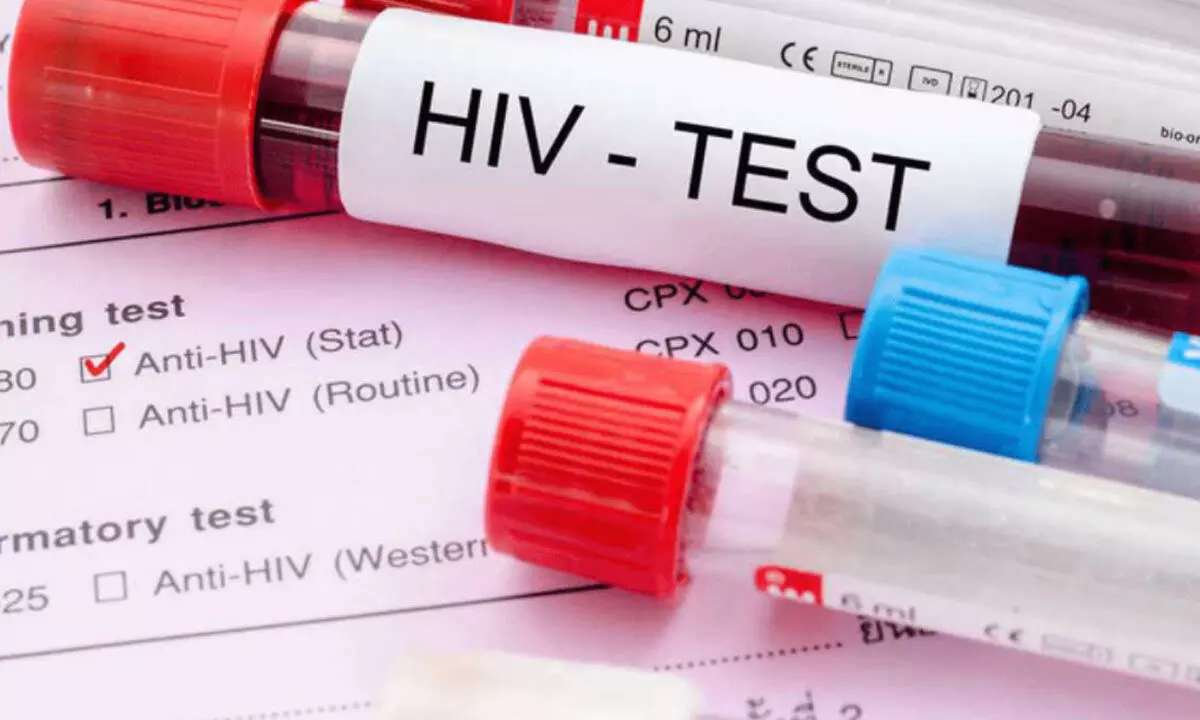 The world has seen a 53-year-old HIV positive man become the third person ever to be completely cured of the HIV virus by a stem cell transplant, also called bone marrow transplant, received to treat his blood cancer. But the questions remain whether it can become a "game changer" for all HIV patients, experts contended on Wednesday.

The patient treated at University Hospital Duesseldorf (Germany) and hence called as "Dusseldorf patient" underwent a procedure that replaced his bone marrow cells with HIV-resistant stem cells from a healthy donor, revealed the study reported in the journal Nature Medicine.
The healthy donor's genome contained a mutation in the gene for the HIV-1 co-receptor CCR5. This mutation makes it impossible for most HIV viruses to enter human CD4+ T-lymphocytes, their major target cells. Previously, two patients in Berlin and London, with both HIV and cancer, have reportedly been cured following a similar procedure.
"This case of curing a chronic HIV infection by stem cell transplantation shows that HIV can in principle be cured," said Prof Julian Schulze zur Wiesch, DZIF scientist at the University Medical Center Hamburg-Eppendorf and one of the study leads.
Although the results bring a ray of hope to HIV patients, bone-marrow replacement cannot be rolled out to HIV patients not suffering from leukaemia. In the high risk procedure chances are that an individual will reject a donor's marrow.
"Bone marrow transplant involves a lot of pre, peri and post transplant related complications. We have seen so many transplants for the blood cancers dealing with some of the other forms of back and forth infections," Dr Neha Rastogi Panda,Senior consultant Infectious disease at Fortis hospital, Gurugram, said.
Dr Ishwar Gilada, President, AIDS Society of India, noted that all three patients were also suffering from leukaemia, a type of blood cancer generally found "in a very limited number of people with HIV, only a handful". The HIV cure is "a byproduct of treatment of that cancer, so it is not becoming commercialised for all other HIV positive patients", Gilada added.
Even after decades, the world doesn't have a vaccine to protect against HIV. Gilada notes that it is "definitely not coming within 10 years, because of certain issues related to HIV, which has very much for whatever virus it keeps on changing the shape and the characteristics".
"But we currently have very good antiretroviral treatments, by which patients are able to survive much longer as much as HIV negative people can survive and not only survive healthy life, not prospering to others, not compromising any of their life like with a digital life, psychological life, or financial life or professional life, nothing is compromised."
Panda advised proper monitoring to increase longevity and decrease the progression from HIV to AIDS. "Early diagnosis, best treatment and your expert reviews are always essential," she noted.