Begin typing your search...
Call writers remain aggressive
Put-Call Ratio of OI at 0.82; India VIX rises 3.27% to 12.08 level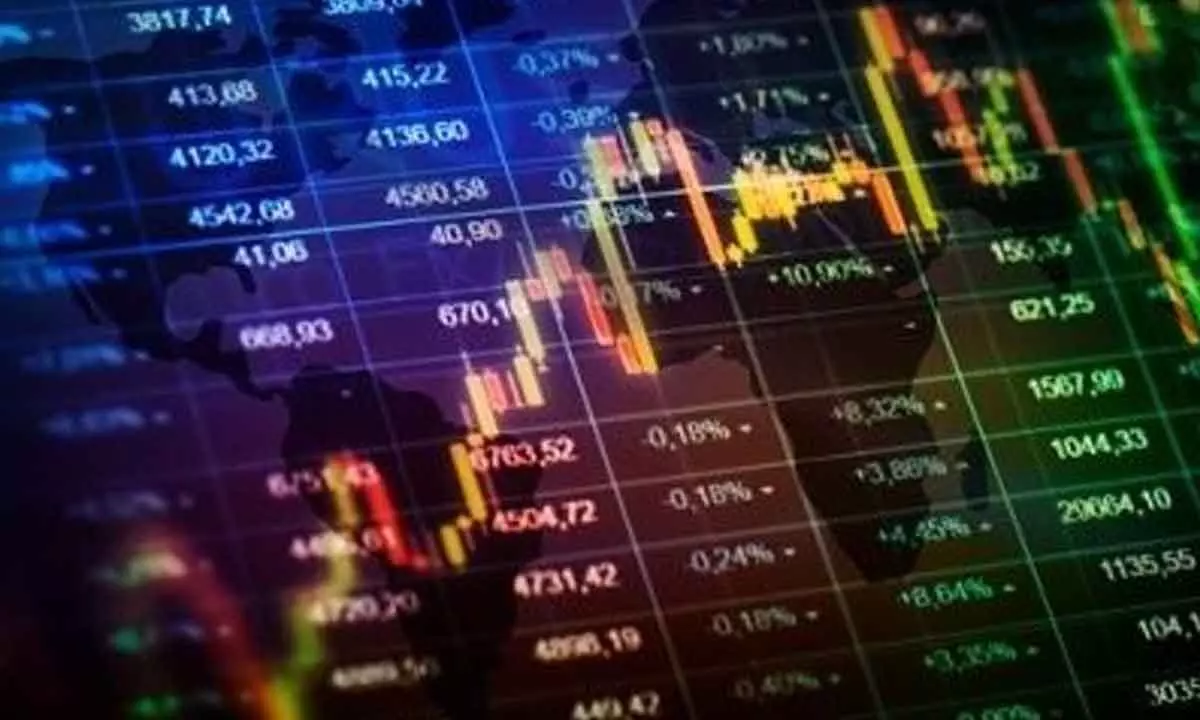 The derivatives data is pointing to widening trading space moderately as resistance level moved up by 100 points to 19,500CE and the support level fell by 300 points to 19,000PE. The 19,500CE has highest Call OI followed by 19,300/ 19,400/ 19,600/ 19,800/ 20,000/ 19,350 strikes, while 19,300/ 19,350/ 19,400/ 19,450/ 19,800/ 19,650 strikes recorded significant build-up of Call OI.

Coming to the Put side, maximum Put OI is seen at 19,000PE followed by 19,200/ 18,500/ 19,300/ 19,100/ 18,700 strikes. Further, 19,100/ 19,200/19,000/ 18,900 strikes witnessed reasonable addition of Put OI.
Dhirender Singh Bisht, associate vice-president (technical research-equity) at SMC Global Securities Ltd, said: "In the analysis of derivatives data for Nifty, there was visible Call writing in 19,300 and 19,400 strikes, whereas the highest Call Open Interest was recorded at 19,500 strike. Conversely, Put writers seemed less active in Nifty, with the highest Open Interest at 19,000 strike."
Call writers remained quite aggressive amid profit booking among key index heavyweights. Call writing was heavy at 19,400 and 19,500 strikes. A move above 19,500 should be considered for creating fresh longs in the market.
"On the weekly chart, both Nifty and Bank Nifty indices concluded with marginal gains. Bank Nifty, however, outperformed Nifty. The market responded to the rupee's approach towards its historical low by witnessing increased buying activity in IT shares. Noteworthy was the market outperformance by large-cap and mid-cap stocks. Conversely, there was a trend of profit-taking in the energy, oil & gas, and pharmaceutical stocks," added Bisht.
BSE Sensex closed the week ended August 25, 2023, at 64,886.51 points, a minute loss of 62.15 points or 0.09 per cent, from the previous week's (August 18) closing of 64,948.66 points. During the week, NSE Nifty declined by 44.35 points or 0.22 per cent to 19,265.80 points from 19,310.15 points a week ago.
Bisht forecasts: "Looking forward to the upcoming week, it's anticipated that Nifty's trading range will be between the psychological level of 19,000 and 19,500 points. Traders are advised to monitor the India VIX closely, as it is trading near to the support level. A rebound in India VIX could be expected in the coming weeks. The prevailing viewpoint recommends adopting a sell on rallies approach until the Nifty surpasses the 19,500 level."
India VIX rose 3.27 per cent to 12.08 level. The volatility index has been rising gradually in the last few weeks and finally closed above 12 level. With US VIX also moving to over two months highs, skepticism remains high. Investors remain cautious till VIX doesn't move below 11.50 level once again.
"Moving to Implied Volatility (IV), Call options for Nifty settled at 10.04 per cent, while Put options concluded at 11.59 per cent. The Nifty VIX, a measure of market volatility, concluded the week at 11.70 per cent. The Put-Call Ratio of Open Interest, standing at 0.82 for the week, indicated a higher inclination towards Call writing over Puts," observes Bisht.
FIIs continued their long liquidation in July and remained net sellers in the index futures as their net shorts moved to 30,000 contracts from almost 43,000 on Friday due to short covering move. Further, FIIs were aggressive shorts in the stock futures segment and their net shorts reached multi year highs near 1.9 lakh contracts. Nifty couldn't move above 19,500 points and it extended weakness in the broader markets which have been outperforming of late.
FIIs sold over Rs8,000 crore in stock futures as profit taking was observed across the heavyweights. In the index options space, FIIs bought over Rs27,000cr.
Bank Nifty
NSE's banking index closed the week at 44,231.45 points, a net recovery of 380.40 points or 0.86 per cent from the previous week's closing of 43,851.05 points. "In Bank Nifty, the highest Open Interest was observed at 45,000 strike, followed by 44,500 strike. On the Put side, the highest Call Open Interest was noted at 44,000 strike," remarked Bisht.