Begin typing your search...
Bullion prices back in red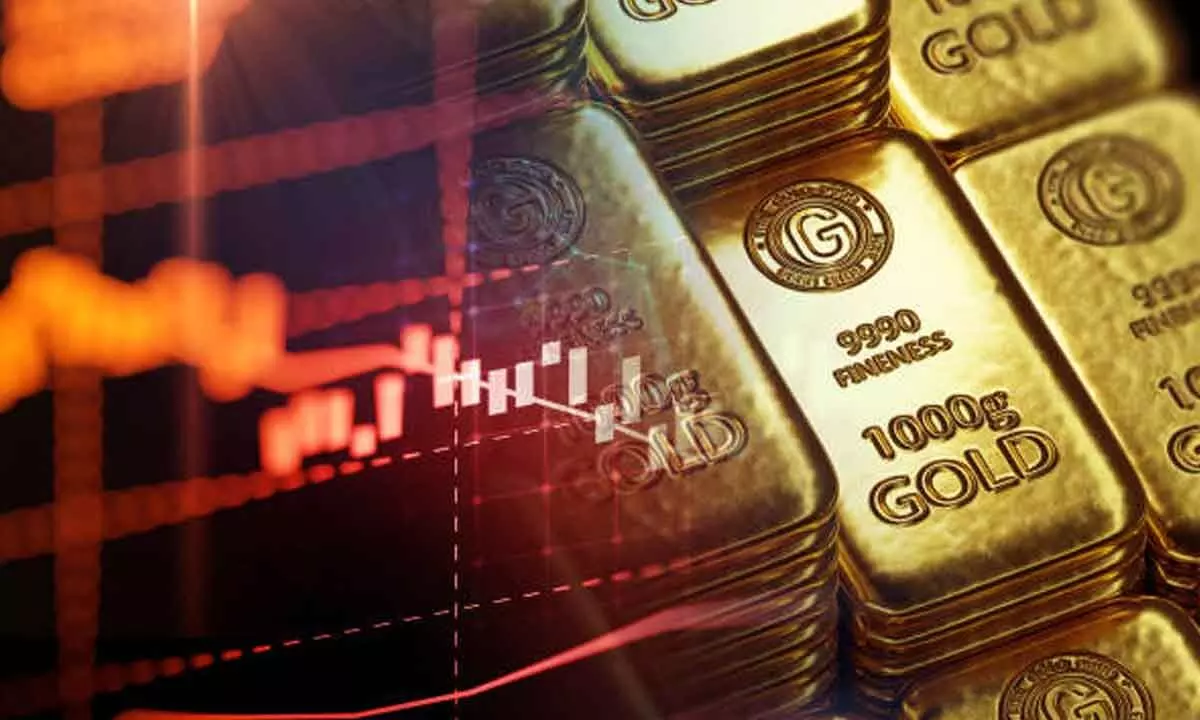 New Delhi: Gold price plunged Rs430 to Rs60,250 per 10 gram in the national capital on Thursday amid weak global trends, according to HDFC Securities. The precious metal had ended at Rs60,680 per 10 gram in the previous trade. Silver also tumbled Rs750 to Rs72,450 per kg.
"Spot gold prices in the Delhi markets traded at Rs60,250 per 10 gram, down Rs430 per 10 gram," said Saumil Gandhi, senior analyst (commodities) at HDFC Securities. In the overseas market, gold and silver were quoting lower at $1,960 per ounce and $23.09 per ounce, respectively. Comex spot gold price moved lower on the back of rally in the dollar and US treasury yields, Gandhi said.