Begin typing your search...
Budget 2023: The case for investing in health
We need to realise that health expenditure is today's investment in the future of health and happiness of the families and the nation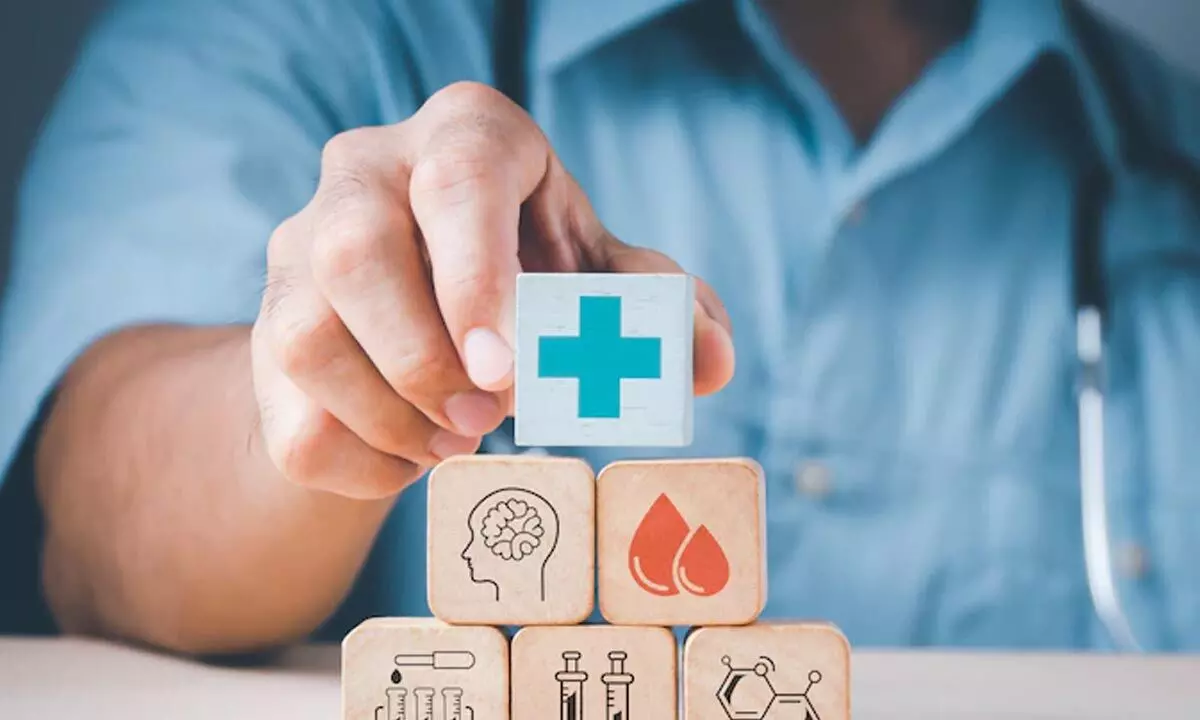 It is health that is real wealth and not pieces of gold and silver
– Mahatma Gandhi
Health is the true wealth of the person, family and of the nation. Investing in health has the potential to further the economy and India's global contribution manifold. In the spirit of furthering health and unlocking India's true human capital potential, we request the government to grant 'healthcare' a preferred infrastructure status. For over 30 years, I have been trying for health to be declared as infrastructure and I sincerely believe that it would pay dividends, just as Information Technology (IT) has done for the nation. Healthcare will bring health, happiness and wealth for the individual, family and the nation.
We humbly submit our recommendations and requests for representation to the Ministry of Finance for their consideration while drafting the upcoming annual Budget 2023-2024. We have classified our submission into 3 categories, all of which address two key concerns -Access and Affordability of healthcare: We need to realize that health expenditure is today's investment in the future of health and happiness of the families and the nation.
Incentivize Health Seeking Behaviour – which considers actions to motivate the population to focus on their health needs without worrying about financial strain or out of pocket expenses. We believe this relief will allow them to reach out to healthcare facilities in early stages of disease, prioritize the health of self and their family, and better manage and control the imminent NCD epidemic.
Promote Healthcare Infrastructure & Capacity Building – India currently has a deficit of 2.5 beds per 1000 population compared to the global average, further the deficit is unevenly distributed across geographies, and specialties. In this section we have looked into incentives, and financial levers the government could consider to improve bed capacity, and penetration on quality healthcare services needed to serve the population of India, and one that can keep pace with the needs of an ageing population.
Goods & Service Tax – The Government has done great work on rate rationalization to remove the inverted duty structure for various industries, and we request the government to do the same for the healthcare industry, which is currently faced with some unique challenges in the GST structure – GST on some components of the bill, breaking away from the composite services approach, lack of input credit, and high GST rates on input good and services. We request the government to kindly look into these and simplify the GST structure for healthcare services.
India As A Preferred Healthcare Destination – There is great joy and appreciation among the healthcare service industry and healthcare providers with regards to the governments actions to make India a global destination for quality healthcare through the 'Heal in India' initiative as well as its sibling initiative 'Heal by India'. We request the government to strengthen the initiative to increase and improve Medical Value Tourism (MVT) in India.
Development Of Healthcare Workforce – Skilled workforce in healthcare is of prime importance, if we are to build a strong healthcare backbone for India. Healthcare as a sector creates 4-5 direct jobs per bed, and a multiplier of many more indirect jobs. A focus on skilling for healthcare in India, will help create a strong pipeline of talent, and will provide gainful employment to millions of Indians. Alongside, there is also an immense opportunity to export trained medical manpower to several countries in the world, and help them meet the demand-supply mismatch that they are facing. India can be the leading supplier to the global health workforce, and can help fill the estimated deficit of over 18 million healthcare workers in the coming decade.
(The author is president, Apollo Group – Hospitals)