Begin typing your search...
Asia shares advance as Wall St resumes rally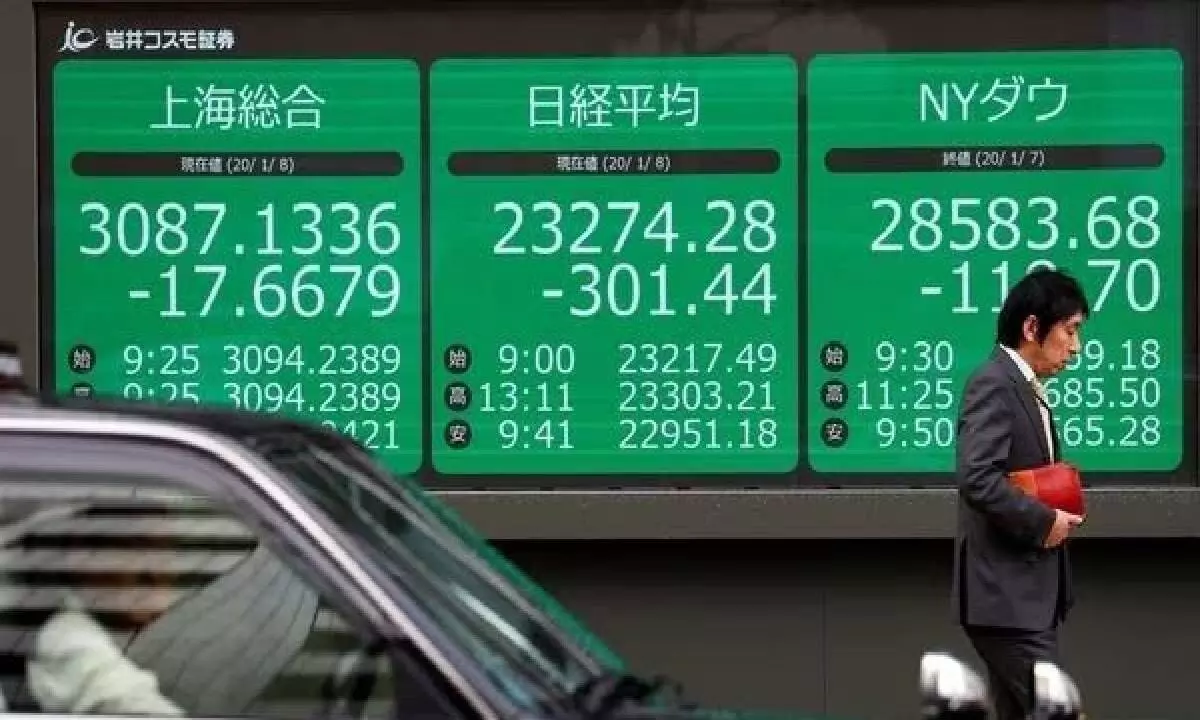 Bangkok: Shares were mostly higher in Asia on Monday after Wall Street got back to climbing following more encouraging profit reports and the latest signal that inflation is loosening its chokehold on the economy. Sentiment also has been boosted by revived hopes for more stimulus from Beijing for the sluggish Chinese economy. Chinese factory activity contracted in July as export orders shrank, a survey showed, adding to pressure on the ruling Communist Party to reverse an economic slowdown. A purchasing managers' index issued by the national statistics agency and an industry group improved to 49.3 from June's 49 on a 100-point scale but was below the 50-point level that shows activity contracting.