Begin typing your search...
Arm's valuation jumps 25% to $60bn in Nasdaq debut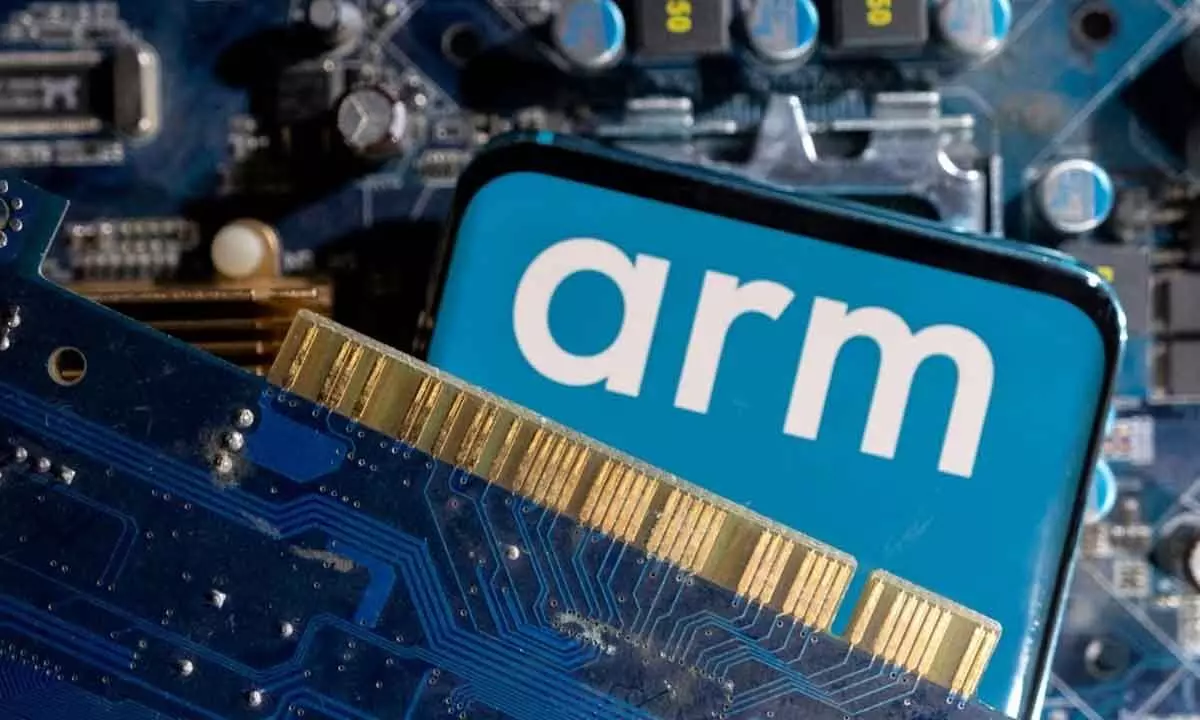 San Francisco: British chip designing giant Arm, which was valued at almost $60 billion at the open, has jumped about 25 per cent during its first day of trading after selling shares at $51 a piece in its US initial public offering (IPO). Around 95.5 million shares were sold by the company, which trades under the ticker symbol 'ARM', reports CNBC.
Japanese investment giant SoftBank, which acquired Arm for $31 billion in 2016, controls about 90 per cent of shares outstanding.
Arm priced its shares at the upper end of its expected range on Wednesday. On Thursday, the stock opened at $56.10 and closed at $63.59, the report said.
Moreover, the company sold $735 million in shares to a group of strategic investors, including Apple, Google, Nvidia, Samsung, AMD, Intel, Cadence, Synopsis, Samsung and Taiwan Semiconductor Manufacturing Company (TSMC).
Arm's IPO listing with Nasdaq touted as the year's biggest. Analysts expect Arm's IPO to be the biggest of 2023. The company has developed and licensed high-performance, low-cost, and energy-efficient central processing unit (CPU) products and related technology.