Begin typing your search...
Andhra Varsity to offer short-term course in IPR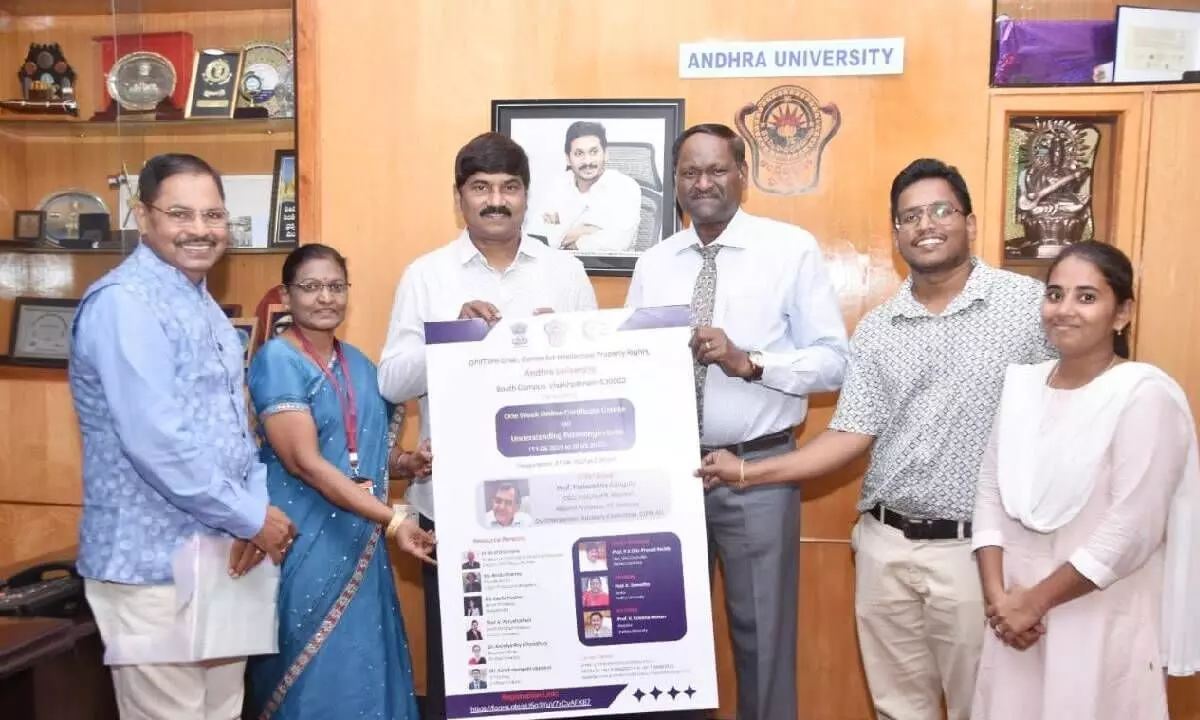 Visakhapatnam DPIIT-IPR Chair, Centre for Intellectual Property Rights (IPRs), Andhra University will be organising a week long online certificate course on understanding patenting system in India from August 21 to 26.

The program launch poster was released by Prof PVGD Prasad Reddy, Vice Chancellor on Thursday in the presence of the Rector K Samata, Registrar V Krishna Mohan, DPIIT-IPR Chair H Purushotham, U Ashok Hemant of IPR Attorney and D Haritha of CIPR.
While releasing the event poster, Prof Reddy and others appreciated the efforts of Centre for IPR in offering this unique certificate course by inviting senior IP officials from the government and the industry experts as resource persons in view of the emerging importance growing globally for IPRs.