Begin typing your search...
Airlines taking steps to make flying more sustainable
A growing number of airlines committed to becoming carbon neutral in the decades ahead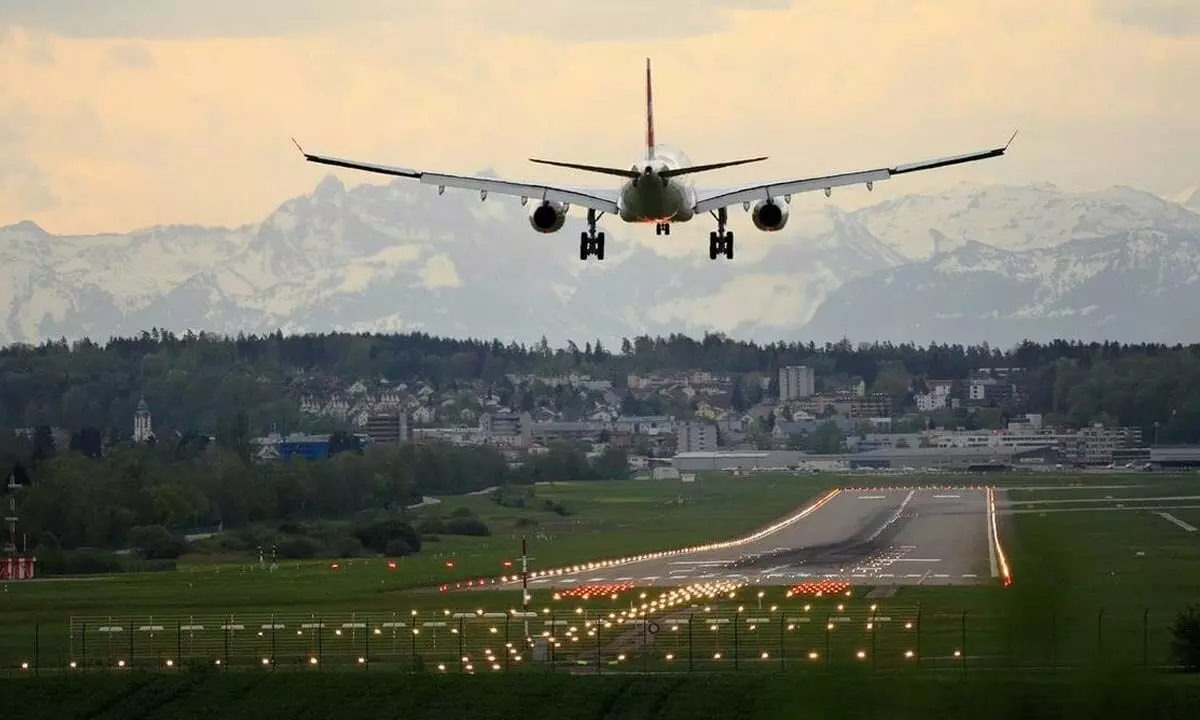 Improving sustainability is important to the airlines, their passengers and - most of all - to the planet. That's why airlines of all sizes are doing everything they can to reduce both fuel burn and carbon emissions. In fact, a growing number of airlines have committed to becoming carbon neutral in the decades ahead.

The aviation industry is looking to make sustainable aviation fuel(SAF) which is originally made from cooking oil to using cellulosic biomass. The use of hydrogen electric is also being advocated. Electric refuellers are being used by AirBP to reduce carbon emissions at airports. Sustainable food is also on the agenda. Honeywell is working on improving flight efficiency and reducing carbon emissions. Boeing plans to open a new Boeing Research and Technology centre in Nagoya. The facility will focus on sustainable aviation fuels (SAF), electric/hydrogen propulsion, robotics, digitisation and composites. The centre will also support Boeing's expanded cooperation agreement with Japan's Ministry of Economy, Trade and Industry (METI);
Honeywell is on the same path and has pledged to become carbon neutral by 2035. Our commitment also extends to applying our unique capabilities to helping our airline customers achieve their sustainability objectives with Honeywell Forge Flight Efficiency – the industry's most advanced and capable enterprise performance management solution.
More aircraft rely on Honeywell Forge Flight Efficiency to improve flight efficiency and reduce carbon emissions than any other solution. As an Enterprise Performance Management (EPM) solution, Honeywell Forge lets you streamline your entire flight efficiency program. Often replacing multiple-point solutions, Honeywell Forge connects stakeholders across the entire organization to provide a unified source of truth for all operations-related data.
American Airlines today announced its investment in ZeroAvia, a leader in hydrogen-electric, zero-emission aviation. In addition to the investment, a memorandum of understanding provides American the opportunity to order up to 100 engines from ZeroAvia's hydrogen-electric powertrain development program. The engines are intended to power regional jet aircraft with zero emissions.
"Our investment in ZeroAvia's emerging hydrogen-electric engine technology has the potential to play a key role in the future of sustainable aviation," said Derek Kerr, American's Chief Financial Officer. "We are excited to contribute to this industry development and look forward to exploring how these engines can support the future of our airline as we build American Airlines to thrive forever," he added.
Delta Air Lines and DG Fuels partnered to establish a new, low-emissions sustainable aviation fuel (SAF) supply stream, providing Delta with 385 million gallons of unblended SAF over a seven year period. The partnership aims to expand SAF availability and commercialisation throughout the aviation marketplace. SAF deliveries are expected to begin by late 2027.
SAF is among the most impactful solutions on the market today for reducing aviation's carbon emissions, but availability remains limited – the current existing supply would only operate a fleet Delta's size for a single day. The new agreement reflects Delta's dedication to driving the growth of sustainable fuels as it works toward reducing aviation's carbon emissions over the long term.
"Cellulosic biomass feedstock SAF is the key to scaled deployment that moves the needle for the aviation industry in reducing its carbon footprint," said Christopher J. Chaput, President and CFO of DG Fuels. "Delta is a known innovator in the airline industry so we're excited to work with them on implementing this long-term partnership," he added.
All Nippon Airways announced (30-Aug-2022) plans to offer environmentally friendly inflight meal options for first and business classes on select international services featuring sustainable dishes and ingredients with less environmental impact.
Passengers travelling internationally in first or business class will be able to experience a new dish, kale focaccia, using soft kale grown with compost recycled from in-flight meal residues.
"Nobeoka bamboo shoots", a product of LOCAL BAMBOO INC. which was developed to solve the issue of abandoned bamboo groves in Japan, will be served in international first class in-flight meals.
In cooperation with Food Loss Bank, Inc., ANA will adopt rice that have been out of circulation in the market, to be offered in the employee cafeteria at ANA Group Training Center (ANA Blue Base) starting October 2022. Air BP introduced (30-Aug-2022) a next generation new model all electric refueler for customers lifting Jet-A1 at Brisbane Airport. The refueler was put into operation on 30-Aug-2022 at Brisbane Airport. This refueler uses Lithium Ion batteries and digital charging mechanisms making it the first all electric hazardous goods vehicle and refueler approved for use in Australia. The system can carry approximately 16,000 litres of fuel and has been designed to operate for a full day with overnight charging. Air BP also anticipates that the electric refueller will reduce BP's operation and maintenance costs when compared with similar diesel fuelled refuellers.