Begin typing your search...
Adani stocks slide
Ambuja Cements, Adani Ent fall over 3%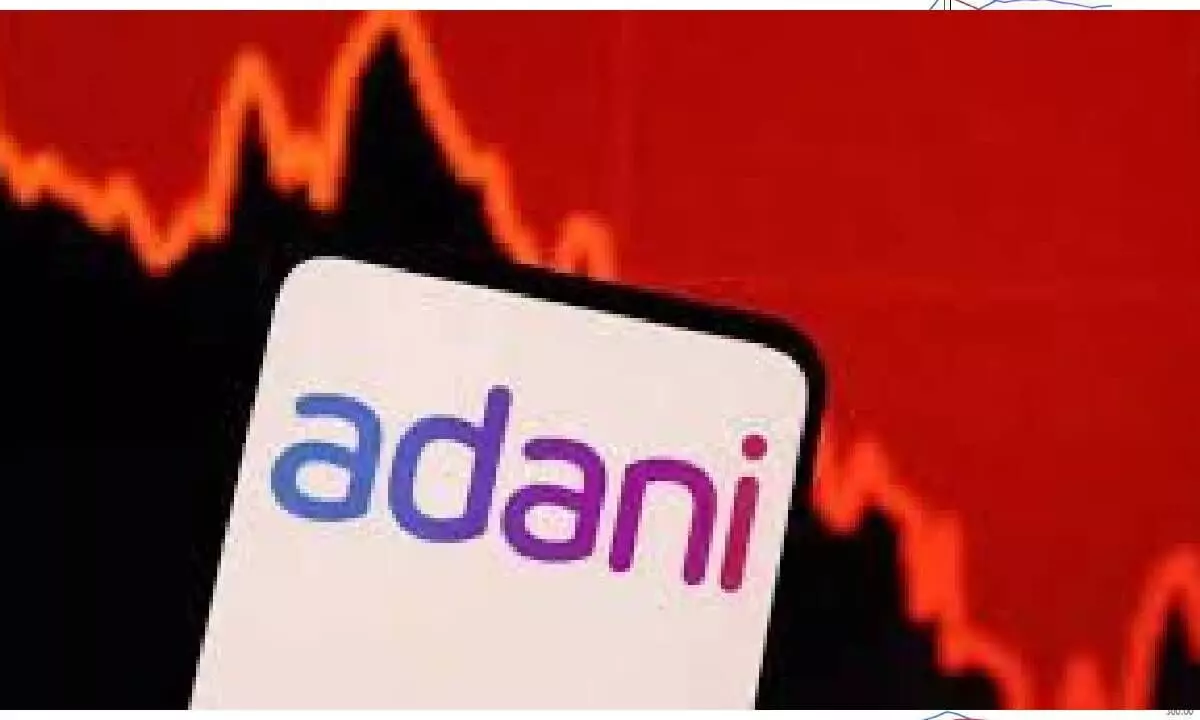 New Delhi Shares of Adani group firms fell on Monday after Deloitte resigned as auditor of the group's port company. Deloitte has resigned as auditor of the Adani group's port company, with the firm run by billionaire Gautam Adani saying the auditor wanted a wider remit over other companies in the conglomerate following the report of a US short seller.
Shares of Ambuja Cements dived 3.49 per cent, Adani Enterprises fell by 3.26 per cent, Adani Transmission declined by 2.69 per cent and ACC slipped 2.27 per cent on the BSE. The stock of Adani Green Energy declined by 2.09 per cent, Adani Wilmar (1.96 per cent), Adani Total Gas (1.88 per cent), Adani Ports skidded 1.66 per cent, NDTV (1.37 per cent) and Adani Power (0.78 per cent).
In the equity market, the 30-share BSE Sensex bounced back during the fag-end of the trade and climbed 79.27 points or 0.12 to settle at 65,401.92. The resignation came weeks after Deloitte raised concern over certain transactions flagged in the report of Hindenburg Research. In a statement, Adani Ports & Special Economic Zone (APSEZ) confirmed the resignation and appointment of MSKA & Associates as the new auditor.
Deloitte had been the auditor of APSEZ since 2017. In July 2022, it was given another five-year term.
"In Deloitte's recent meeting with APSEZ management and its Audit Committee, Deloitte indicated a lack of a wider audit role as auditors of other listed Adani portfolio companies. The audit committee was of the view that the grounds advanced by Deloitte for resignation as statutory auditor were not convincing or sufficient to warrant such a move," it said.
APSEZ conveyed that it was not within the remit of the firm and its board to recommend group-wide appointments as other listed Adani portfolio companies are completely independent, with separate boards, executive teams and minority shareholders.
"Following this, Deloitte was not willing to continue as APSEZ's statutory auditor and, therefore, it was agreed to amicably end the client-auditor contractual relationship between APSEZ and Deloitte," it said.