Begin typing your search...
Goldman Sachs lists HDFC Bank and Dabur in top seven stocks for Indian election market impact.
The period leading up to the world's largest election can be a bustling time for stock traders and investors, even for those who may not be particularly interested in political events.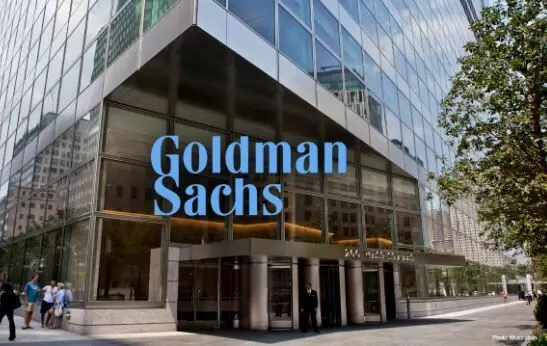 The period leading up to the world's largest election can be a bustling time for stock traders and investors, even for those who may not be particularly interested in political events. Currently, India is gearing up for five state elections in Rajasthan, Chhattisgarh, Madhya Pradesh, Mizoram, and Telangana, which will be followed by the Lok Sabha (the lower house) election in 2024.
According to a report by Goldman Sachs dated October 5, historical data reveals that the Nifty 50 index has experienced a rally of over 10% in the six months preceding election results in four out of the last seven elections since 1996. However, the global investment bank has observed that this time around, Indian stocks are appearing expensive. Consequently, Goldman Sachs has focused its recommendations on seven large-cap stocks that have demonstrated relative stability compared to their counterparts over the past six months. These stocks have underperformed in comparison to the Nifty 50, which has recorded an 11.4% gain in 2023.
Here's a breakdown of the performance of these selected stocks in the last six months:
• HDFC Bank: -6.3%
• Kotak Mahindra Bank: -0.54%
• Dabur India: +0.24%
• Godrej Consumer Products: +0.58%
• Infosys: +2.83%
• ICICI Bank: +6.27%
• Ultratech Cement: +5.78%
This list of stocks signifies a reduced risk appetite among investors. The report notes that current market valuations are the highest relative to similar points in previous election cycles. Consequently, the report advises investors to adopt a more conservative approach and consider reallocating their investments into select large-cap stocks.
Traditionally, government spending on major projects tends to increase in the run-up to elections, leading to a surge in order inflows for infrastructure companies like Larsen and Toubro, as well as cement manufacturers like Ultratech Cement—both of which are included in Goldman Sachs' recommended buy list.
Another factor driving optimism is the expectation of a recovery in consumption due to increased government spending aimed at winning over voters, particularly in rural areas. Additionally, the month-long cricket World Cup is expected to boost consumer spending. In light of this, Goldman Sachs has also recommended stocks like ITC, Zomato, and MakeMyTrip, among others.
Here's the performance of some of these recommended stocks in various sectors in the last six months:
• ITC (Tobacco, FMCG, Hotels): +13.32%
• Mahindra and Mahindra (Cars, tractors): +32.44%
• Interglobe Aviation (Airline - Indigo): +27.52%
• Zomato (Food delivery): +99.52%
• MakeMyTrip (listed on the Nasdaq, not listed in India - Online aggregator for flights and hotels): +69.13%
Despite the strong recovery in corporate earnings, Indian stocks face higher risks due to a variety of local and global factors. The report highlights five risk factors that weighed down the Sensex in the second half of September.
The recent surge in the Sensex was largely fueled by an influx of $18 billion from foreign portfolio investors. However, this influx may have occurred earlier than in previous election cycles, potentially resulting in a slowdown in the upcoming winter months, according to the report.
While the results of the five state elections will be revealed by December this year, analysts do not anticipate an immediate return of foreign portfolio investors. They suggest that a resurgence in foreign investment may only occur closer to the parliamentary elections next year, as uncertainty subsides. Therefore, the report predicts that equity inflows could remain under pressure in the coming months.