Begin typing your search...
US United Auto Workers to add strike
Against 'Big Three' American auto giants - Ford, GM Stellantis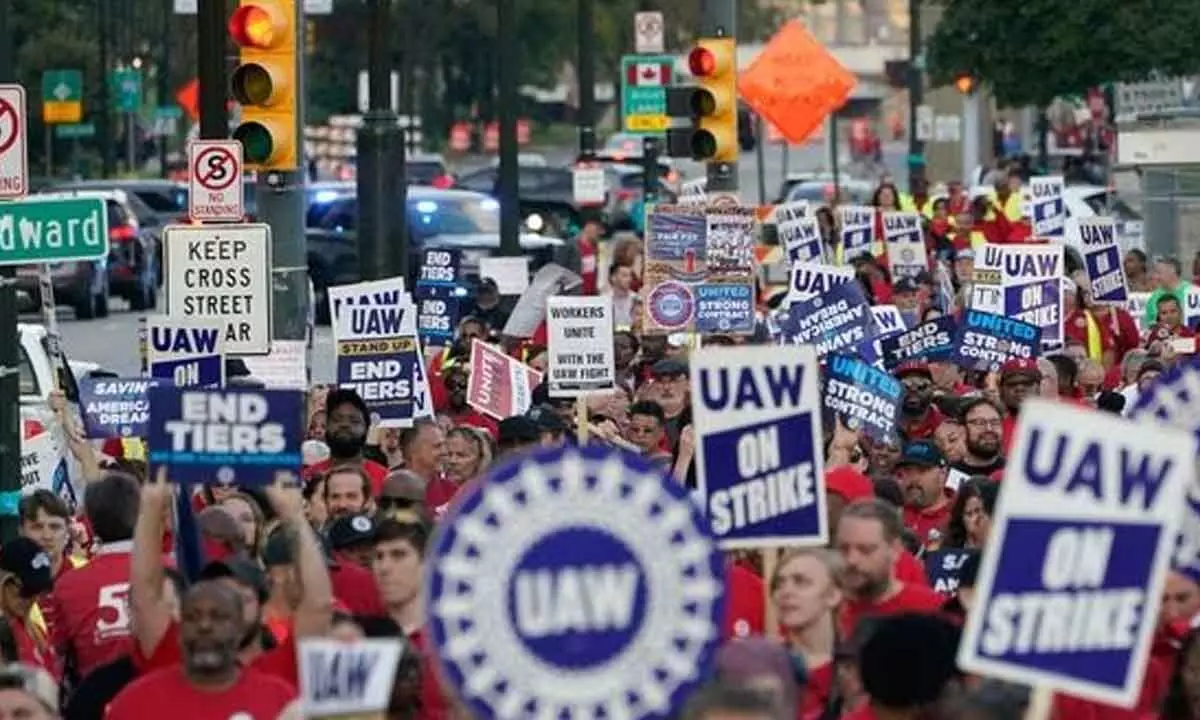 Washington: The US United Auto Workers (UAW) union has planned to add strike targets against the 'Big Three' American auto giants -- Ford, GM Stellantis -- on Friday if there was no major progress in their contract negotiation, a source told the media.
The list of potential strike targets in the next stage involves engine and transmission facilities, as well as large pickup trucks and SUV factories, Xinhua news agency quoted the UAW source as saying to The Detroit News on Wednesday.
Like last week, the new locations for strike would be announced at 10 a.m. on a Facebook livestream hosted by the union, and the strike will begin at noon on Friday.
The UAW's unprecedented strike against the Big Three is now on its 13th day.
The UAW went on strike on September 15 at three select facilities of Ford, GM and Stellantis, and expanded the strike to 38 General Motors (GM) and Stellantis facilities on September 22.