Begin typing your search...
Advocating for the Inclusion of Video Game Competitions in the Olympics
The most coveted sports ticket in the Asia-Pacific region currently isn't for conventional sporting events like soccer matches, NBA exhibitions, or swim meets.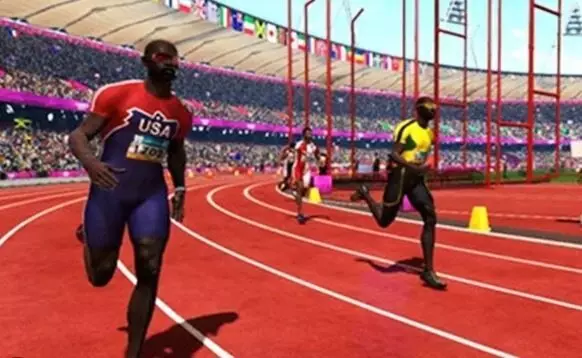 The most coveted sports ticket in the Asia-Pacific region currently isn't for conventional sporting events like soccer matches, NBA exhibitions, or swim meets. Instead, it's for the highly-anticipated debut of competitive video gaming, known as esports, as a medal event at the quadrennial Asian Games, sometimes dubbed the "Asian Olympics." Leading up to this year's Asian Games in Hangzhou, China, the host city, a staggering 5 million people applied for the opportunity to purchase tickets for the state-of-the-art esports arena. No other sporting event, including basketball and table tennis, came close to generating such demand, let alone resorting to a ticket lottery.
However, the International Olympic Committee (IOC), responsible for the world's most prestigious sporting competition, has shown no inclination to follow Asia's lead in embracing esports. This is seen as a missed opportunity, as esports, with its massive fan base and player community numbering in the hundreds of millions, has the potential to inject much-needed youthfulness, cultural relevance, and financial support into the Olympics, which has faced various challenges and controversies.
Esports, requiring a high degree of critical thinking, quick decision-making, and coordination, has already established itself as one of the world's most popular competitive activities. Last year, its global viewership exceeded 500 million people, with over half of this audience regularly tuning in to watch competitive gaming online or on television at least twice a month. For example, the 2022 League of Legends World Championship, one of the largest esports tournaments worldwide, reached peak viewership of 5.1 million, surpassing ESPN's record-breaking viewership of 3.4 million for the 2023 women's US Open tennis final a few weeks ago.
Esports' popularity extends beyond Asia, reaching the United States, home to developers responsible for some of the world's most beloved games. However, U.S. players are currently ineligible to compete in the Asian Games.
The growth of esports has been a remarkable 50-year journey, beginning in the 1970s with individual home game consoles connecting to televisions and going global in the 1990s with the rapid expansion of broadband internet access. Game developers adapted by creating multiplayer online games, enabling millions of players to enter vast virtual worlds where they can cooperate or compete with each other and a variety of virtual companions and adversaries. Over the last three decades, multiplayer games like StarCraft, Dota, and League of Legends have become the foundation of the industry and the basis for career and lifestyle choices.
Asia-Pacific emerged as a natural hub for esports due to factors such as limited access to personal PCs and home broadband in the 1990s, which led to the establishment of internet cafes by both the government and the private sector. These cafes not only promoted new technology but also facilitated the growth of multiplayer gaming by providing young individuals, primarily men, with public spaces for socializing and relaxation.
In the early 2000s, while living and traveling in China, I would often visit crowded, dimly lit, smoke-filled cafes to check my email. However, I would invariably find myself as the only person doing so; everyone else would be wearing headphones, engrossed in games like Counter-Strike, StarCraft, or other fantasy-oriented multiplayer titles that were driving the expansion of the cafe industry. In 2000, there were 40,000 Chinese internet cafes, and by 2010, this number had surged to 140,000.
The spectacular growth of esports in China led to the official recognition of competitive gaming as one of the 99 sports supported both administratively and financially by the government in 2003. While this designation sparked debates among traditional sports enthusiasts about whether gaming qualifies as a "sport," it has become a moot point for hundreds of millions of people, especially in emerging markets where access to traditional sports facilities is limited and costly. The same holds true for urban Asian students, who often lack opportunities for outdoor physical activities. Esports stands out as one of the few competitive social activities available to them.
This cultural shift has elevated esports athletes to celebrity status in Asia-Pacific. In China, gamer-friendly hotels are emerging to cater to the vacation preferences of esports fans, while governments, particularly China's, actively support the development of careers in esports.
Despite the growing global popularity of esports, the International Olympic Committee has been hesitant to fully embrace it. While acknowledging in 2017 that esports "could be considered as a sporting activity" and supporting non-Olympic demonstrations, the IOC has maintained its stance that popular video games, including those featured at the Asian Games, are too violent and thus inconsistent with Olympic values such as peace and understanding. Instead, it prefers virtual sports games like archery simulator Tic Tac Bow. Interestingly, Paris 2024 is preparing to host traditional violent sports like boxing, as well as rifle and pistol events.
This reluctance by the IOC to incorporate esports creates a disconnect with younger audiences, an emerging market that the Olympics have struggled to capture. Additionally, many sports adopted by the IOC have their origins in the Western world, as evidenced by the consideration of American flag football for the 2028 Los Angeles Games. Recognizing competitive gaming as an Olympic discipline would be a significant acknowledgment of the cultural influence from another hemisphere on global sports and recreation.
The question now is whether the Olympics are prepared to turn away from a vital aspect of global youth culture simply because it doesn't conform to Westernized standards, or if they will have the courage to adapt. The Asian Games demonstrate that esports will thrive with or without Olympic inclusion, and the IOC should heed this signal and embrace esports as part of the future of sports.