Begin typing your search...
WTC Shamshabad-Vizag signs MoU with ALEAP
The MoU aims to build linkages to develop international trade among MSMEs in India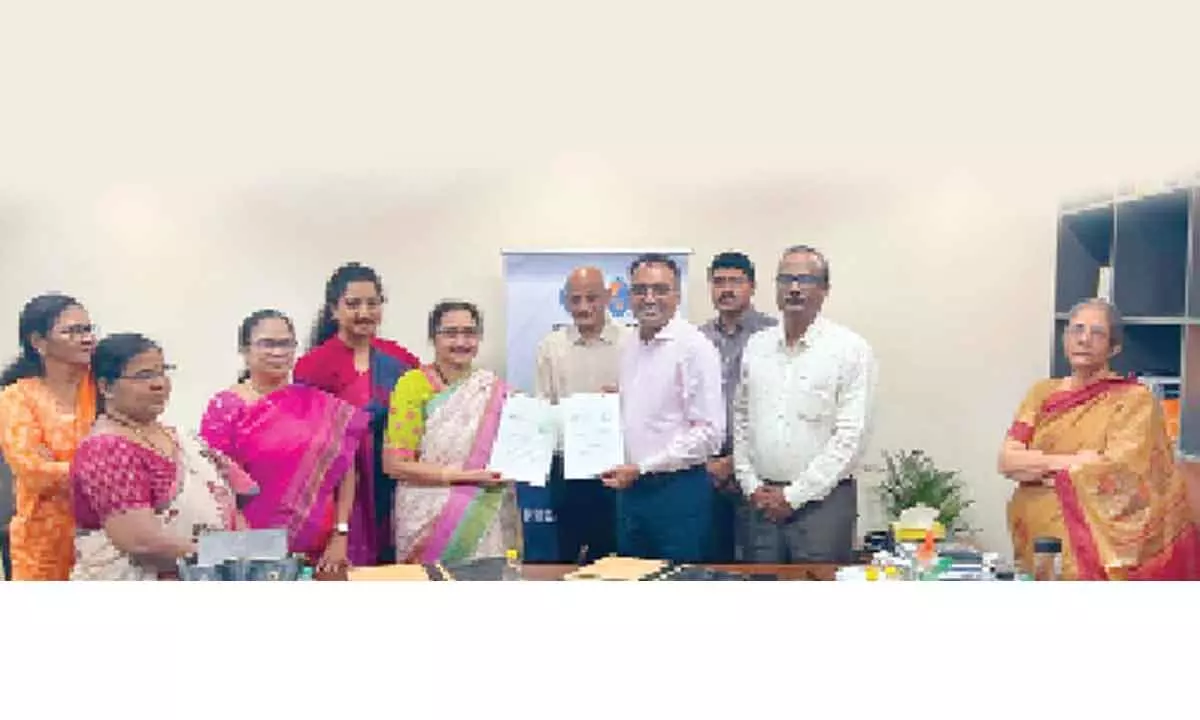 Hyderabad: World Trade Center Shamshabad / Visakhapatnam (WTCS) and the Association of Lady Entrepreneurs of India (ALEAP) recently signed a Memorandum of Understanding (MoU) to promote cooperation in the innovation ecosystem, support technology- driven startups, and create a holistic ecosystem for advancements in innovation in India.
ALEAP, a non-profit organisation, works towards facilitating women's economic independence by helping them acquire entrepreneurial skills and assisting them in all walks of life. It is accredited with Gold Grade; from the National Accreditation Board for Education and Training (NABET) in 2015-18. WTCS, on the other hand, is dedicated to supporting and empowering micro, small, medium-sized enterprises (MSMEs) by connecting them with more than 300 World Trade Centers present in more than 100 countries through the network of World Trade Centers Association (WTCA).
The MoU aims to build linkages to develop international trade among MSMEs in India by providing training, market linkages, and other trade services and expertise. The cooperation may include regularly exchanging information on various fields, organising exhibitions, seminars, and lectures on the development of international trade and allied services, exchanging trade enquiries and business proposals for joint ventures, exchanging trade delegations, and participating in international fairs, exhibitions, and trade promotion events. Both parties also discussed various initiatives to help women entrepreneurs go global.
The MoU's objective is to promote principles of mutual assistance, and complementary advantages. K Rama Devi, president, ALEAP and Y Varaprasad Reddy, Chairman, WTCS were present during the signing of the MoU.
Rama Devi mentioned that this association with WTC would help ALEAP's members in their export and import activities. The progress of the MoU's implementation will be discussed in regular meetings between the two organisations.