Begin typing your search...
Turnaround prospects from Covid setbacks look bright for biz travel
Despite recovery setbacks in 2021, the increase in pent-up demand will bring global business travel spending to over $one trillion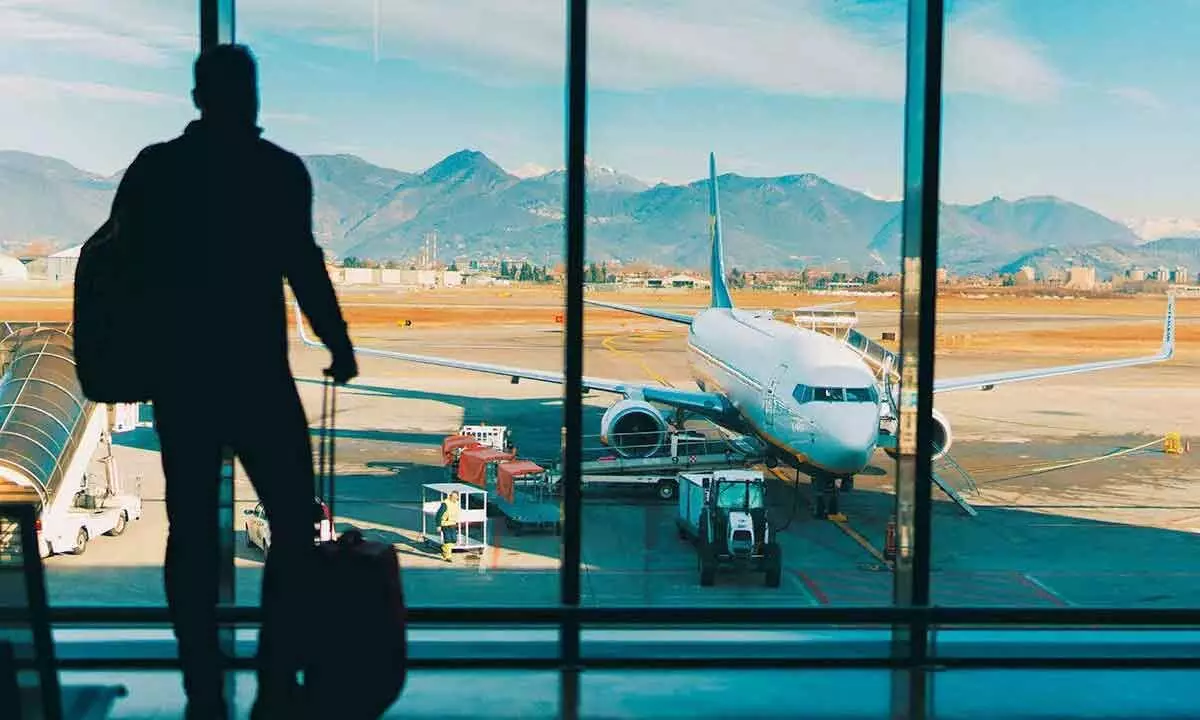 The pipeline for 2023 and beyond looks full as well — according to the forecast update, 'meeting levels will recover to 106.3 percent of 2019 levels in 2023 and 115.7 percent in 2024'.

The Global Business Travel Association (GBTA) has released key findings of its latest business travel index – the BTI Outlook, according to which business travel recovery in 2021 proceeded at a more cautionary pace than expected from a year ago. However, global business travel spending is expected to surge with full recovery expected in 2024, ending the year to the 2019 pre-pandemic pace spend of $1.4 trillion, and a year sooner than previously forecast.
According to BTI Outlook, global business travel activity has begun its rebound from the sharp downturn brought about by the pandemic. After declining 53.8 per cent in 2020 to $661 billion, global expenditures are estimated to have rebounded 14 per cent in 2021 to $754 billion. This was slower than what was forecast in GBTA's previous BTI Outlook report released last month.
Despite recovery setbacks in 2021, a year-over-year surge of 38 per cent is expected in 2022 as recovery and pent-up demand kicks into a higher gear, bringing global business travel spending back to over $one trillion. Recovery will continue into 2023, with global spending rising 23 per cent year-over-year as even more international and group travel is back online. By next year, global business travel is expected to make full recovery, ending the year at $1.48 trillion or just above the 2019 pre-pandemic spend of $1.4 trillion. In 2025, global business travel growth is likely to slow to 4.3 per cent, just below the 10-year average growth rate of 5.1 per cent coming into 2020, ending the year at the projected $1.5 trillion.
Business travel recovery will also vary by industry. While professional and business services and real estate have been resilient, wholesale trade has been challenged. Accommodation and food services, retail trade, arts and entertainment and recreation, which were significantly impacted during the pandemic, are expected to recover sharply over the forecast period.
Considering this year and next, the WTTC data shows that business spending is set to rise by 49 per cent this year in the Middle East, stronger than leisure spending at 36 per cent. It is expected to rise by 32 per cent next year. In the Asia-Pacific, business spending is set to rise by 32 per cent this year, and 41 per cent next year; while Europe will witness a 36 per cent rise, stronger than leisure spending at 26 per cent, followed by a 28 per cent rise next year. In Africa, spending is set to rise by 36 per cent, slightly stronger than leisure spending at 35 per cent, followed by a 23 per cent rise next year, while in the Americas, business spending is expected to rise by 14 per cent this year and 35 per cent the next year.
The report details how global travel-related spending declined considerably from 2019 to 2020, due to Covid-19 and the ongoing restrictions to international mobility. Last year, the travel and tourism sector suffered losses of almost $4.5 trillion, and over 62 million people lost their jobs. Incidentally, domestic-visitor spending decreased by 45 per cent while international-visitor spending fell by 69.4 percent.
Meanwhile, the WTTC report shows significant changes over the past 18 months, particularly in demand, supply and overall operating environment which affect business travel. Demand for business travel has been slower than leisure even as corporate policies continue to influence business travel demand according to national travel restrictions.
The report emphasizes the continuing importance of business travel and the spend it generates for global economic growth. Analysis shows that in 2019, most major countries depended on business travel for 20 per cent of their tourism, 75 to 85 per cent of which was domestic. Although business travel represented only 21.4 percent of global travel in 2019, it was responsible for the highest spending in many destinations, making it essential for the recovery of the travel sector and for its many stakeholders. Business travel is an important part of the service offering for airlines and high-end hotels and essential for generating much of their revenues. Before the pandemic, business travel accounted for around 70 per cent of all global revenue for high-end hotel chains while between 55 and 75 per cent of airline profits came from business travelers, who made up around 12 per cent of passengers, overall.
WTTC is optimistic that while business travel will return, its uneven recovery will have important implications across the global travel and tourism sector, making private-public partnerships even more crucial in the months and years ahead.