Begin typing your search...
TMF, WRI India releases report on commuters access and utilise of metro
The study's findings reveal how poor access to metro stations impacts the use of the metro rail system in India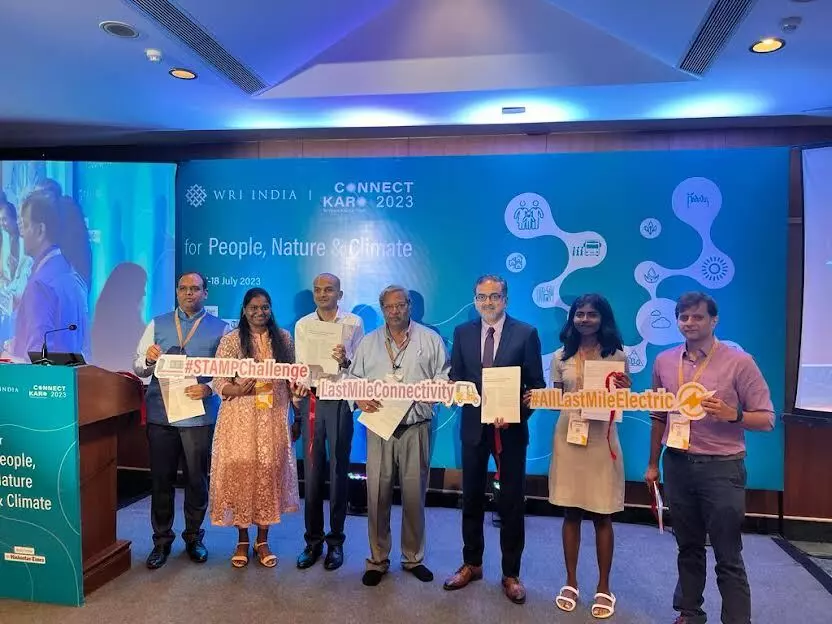 Hyderabad:Toyota Mobility Foundation (TMF) and World Resources Institute (WRI) India today launched a working paper that offers new insights into the way commuters access and utilise the metro, and its implications on last-mile services. The paper 'Improving Metro Access in India: Evidence from Three Cities,' was launched as part of Connect Karo 2023, a flagship knowledge event, organized by WRI India, that showcases research-based, solution-centric initiatives, geared towards sustainable development in India. The study's findings reveal how poor access to metro stations impacts the use of the metro rail system in India. The paper presented key findings and recommendations based on extensive research across three metro cities – Nagpur, Delhi and Bengaluru.
One of the key findings of the study is that Indian metro systems primarily attract the demographic of 18- to 35-year-olds, who use the metro to access workplaces and educational institutes. In all three survey cities, walking and shared modes constitute over 75 per cent of the total last-mile mode-share. This indicates that low-cost, shared services and pedestrian infrastructure play a vital role in facilitating last-mile connectivity for metro users.
The study also reveals the time-sensitive nature of commute in India, especially for women, who are averse to waiting for last-mile modes. The research also indicates that existing fare structures empirically place a disadvantage on women as they tend to travel shorter distances, leading to higher fares. This highlights the need for fare structures that can accommodate gender-inclusive travel patterns.
Pras Ganesh, Executive Program Director, Asia Region, Toyota Mobility Foundation, said "Not all cities are the same, and not all catchment areas around a metro station are the same. The types of commuters are different. Their travel patterns and mobility needs are different. Understanding this diversity is critical to understand the best way to seamlessly integrate first and last-mile mobility into the metro journey. Appropriately grasping these critical insights, the working paper serves as a call to action for policymakers, urban planners, and stakeholders in the transportation sector to adjust the key parameters that drive the metro journey, including journey information, booking services, hardware and software used for first and last mile, seamless payment methods, etc."
"By adopting the recommendations outlined in this paper, India can further unlock the full potential of its metro rail systems, by placing the commuter experience at its center, and contributing to sustainable urban development with the best integration of public and private transportation," He further added
The paper was released as part of Station Access and Mobility Program (STAMP), which is an initiative led by TMF and WRI India to promote better multimodal integration of metro rail, with other modes of transportation in Indian cities, through a partnership model with the innovation and entrepreneurial ecosystem.