Begin typing your search...
Textiles attract Rs 280-cr investment during 2023
64 applicants were selected under Production Linked Incentive scheme in Jan, Feb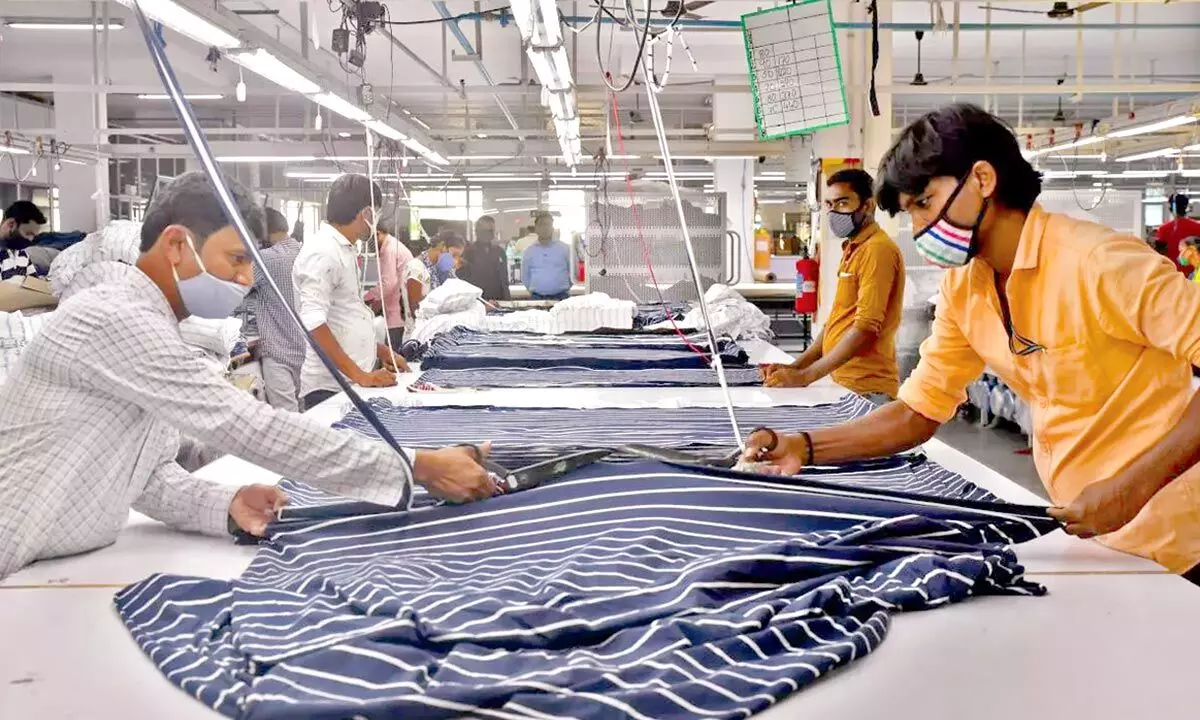 Weaving growth
- PLI scheme for textiles since 2021 Sept
- MMF apparel, fabrics under the scheme
- Govt eyes $225-bn textile exports by 2025
- Textiles 2nd largest jobs generator
New Delhi: Implementation of the Production Linked Incentive (PLI) Scheme has attracted over Rs 280 crore of investment in the textiles sector this calendar year.
As many as 64 applicants were selected under the scheme till the end of last month. Out of these, 56 applicants completed the required documentation. Approval letters have been sent to them, official sources told Bizz Buzz, adding that investment to the tune of Rs 2,183 crore (including land) has approximately been made.
The central government notified the PLI scheme for a few textiles products, namely manmade fabric (MMF) apparels, fabrics, and products of technical textiles in September 2021. It was aimed at improving the country's manufacturing capabilities and increasing exports. The government earmarked Rs 10,683 crore over a five-year period for the textile sector under the PLI Scheme. The government is keen on promoting the domestic textiles sector because it is the second largest job generator in India, employing almost 45 million persons directly and another 100 million in allied activities. It is also a major foreign exchange earner.
The textiles and apparel industry stood at $152 billion in 2021, which the government expects to grow at a CAGR of 12 per cent to reach $225 billion by 2025. India's readymade garment exports alone are expected to see a CAGR of 12-13 per cent and surpass $30 billion by 2027.
The sector has strengths across the entire value chain from fiber, yarn, and fabric to apparel, officials said. It is highly diversified with a wide range of segments ranging from products of traditional handloom, handicrafts, wool, and silk products to the organized textile industry in India. The organized textile industry in India is characterized by the use of capital-intensive technology for the mass production of textile products and includes spinning, weaving, processing, and apparel manufacturing, they added.