Begin typing your search...
Tech layoffs set to continue in 2023 as well
Indian IT firms will continue to trim headcount next year also as some developed economies entered into recession; Further, domestic startups and IT services cos also see adverse impact until prevailing inflated salaries come back to pre-pandemic level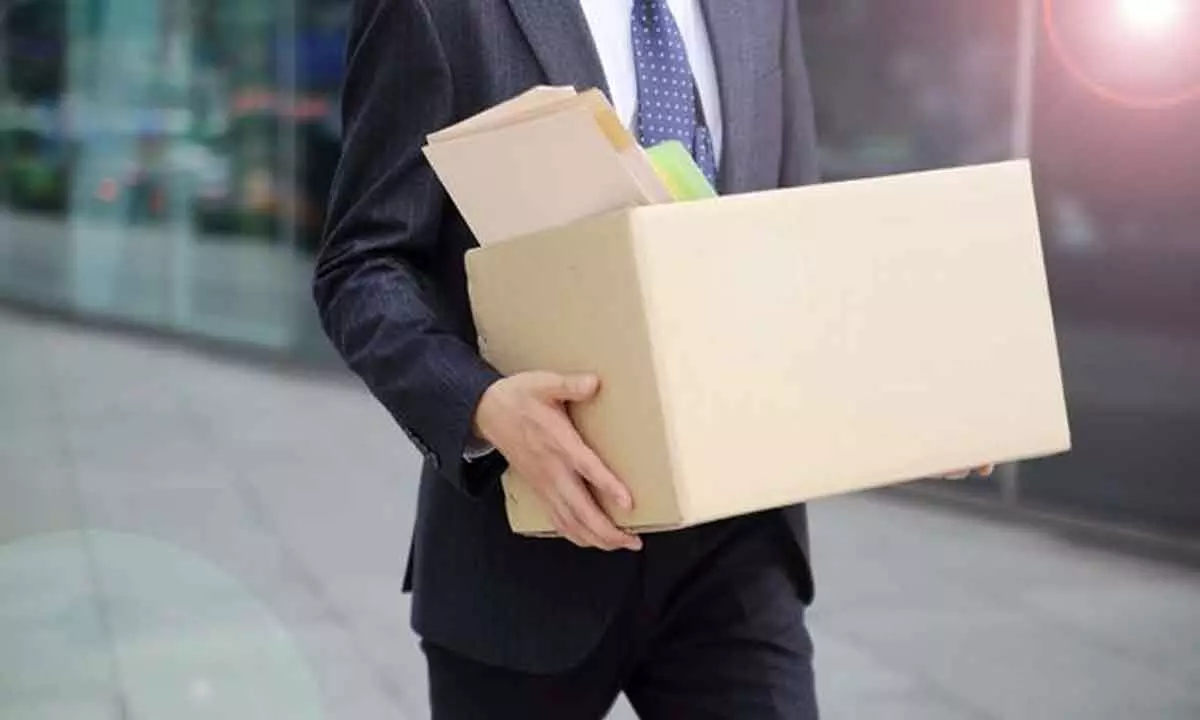 Bengaluru: Layoffs in the technology sector are likely to continue well into the next year as most firms are struggling with demand slowdown after a period of hyper growth during the Covid pandemic.
As a result, many of the Indian staffers are expected to get impacted in 2023 as some developed economies entered into recession.
After announcing layoffs to the tune of 10,000 workers, Amazon's CEO Andy Jassy has said that the cost optimisation process would continue till next year. "Job cuts will continue till 2023 and the leaders across the company are working with their teams to analyse the long-term health of the businesses," he said. Industry watchers said that many jobs in domestic startups and IT services companies will also see its impact until inflated salaries prevailing now come back to pre-pandemic level.
"Indian IT has bid up the prices of resources by being short sighted in the supply side constraints during the pandemic. This short sightedness is now coming home to roost. There will be short term pain - especially for IT employees - as these come back to normal pace," Siddharth Pai, an IT outsourcing advisor & Founder and Managing Partner of venture capital firm Siana Capital Management told Bizz Buzz.
Due to mass layoffs by global technology firms like Meta, Amazon, Twitter, and Microsoft among others, more than 25,000 people had lost their jobs in recent months globally. Though the number of employees affected in Indian operations of these companies is not known, many believe it to be sizeable.
Similarly, Indian startups have fired more than 20,000 staffers this year as external funding to these new age companies dropped substantially. The latest one to take such cost cutting measure is Zomato which is planning to lay off around 3 per cent of its 3,800 strong workforce. The company had laid off 13 per cent of its staffers during May 2020 owing to the pandemic.
Earlier, edtech major and India's most valued startup Byju's has announced plans to lay off around 2,500 of its staffers.
"There is a sense now that many technology firms including startups over-hired during the pandemic, believing that the demand surge would continue. When demand is coming back to normal, cost optimisation is happening," said Pareekh Jain, Founder of Pareekh Consulting. However, many industry watchers also added that mass layoffs in Indian IT services companies are not likely to happen given that global slowdown has always resulted in more outsourcing to offshore locations like India. Rather, the persistent problem of high attrition is likely to be resolved in coming quarters for Indian IT industry. Initial reflection of easing supply side issues is already visible as acceptance ratio of offer letters has increased in recent months.
Amazon founder Jeff Bezos warns of recession
San Francisco: Amazon founder Jeff Bezos has warned consumers and businesses to postpone large purchases during the holiday season in anticipation of an economic recession.
In an interview with CNN, he advised consumers to keep their cash safe and avoid unnecessary spending.
Due to the recession fear, he advised Americans to avoid purchasing high-ticket items such as expensive cars and televisions.
"Take some risk off the table, keep some dry powder on hand. Just a little bit of risk reduction could make the difference for that small business, if we do get into even more serious economic problems. You've got to play the probabilities a little bit," Bezoz was quoted as saying.
"If you're an individual considering to purchase a big-screen TV, you might want to wait, hold onto your money, and see what transpires. The same is true with a new automobile, refrigerator, or whatever else. Just remove some risk from the equation," he added.