Begin typing your search...
Social security schemes safeguard underprivileged from losses: FM
16.2 cr, 34.2 cr and 5.2 cr enrolments have been done under PMJJBY, PMSBY and APY, respectively, till April 26 2023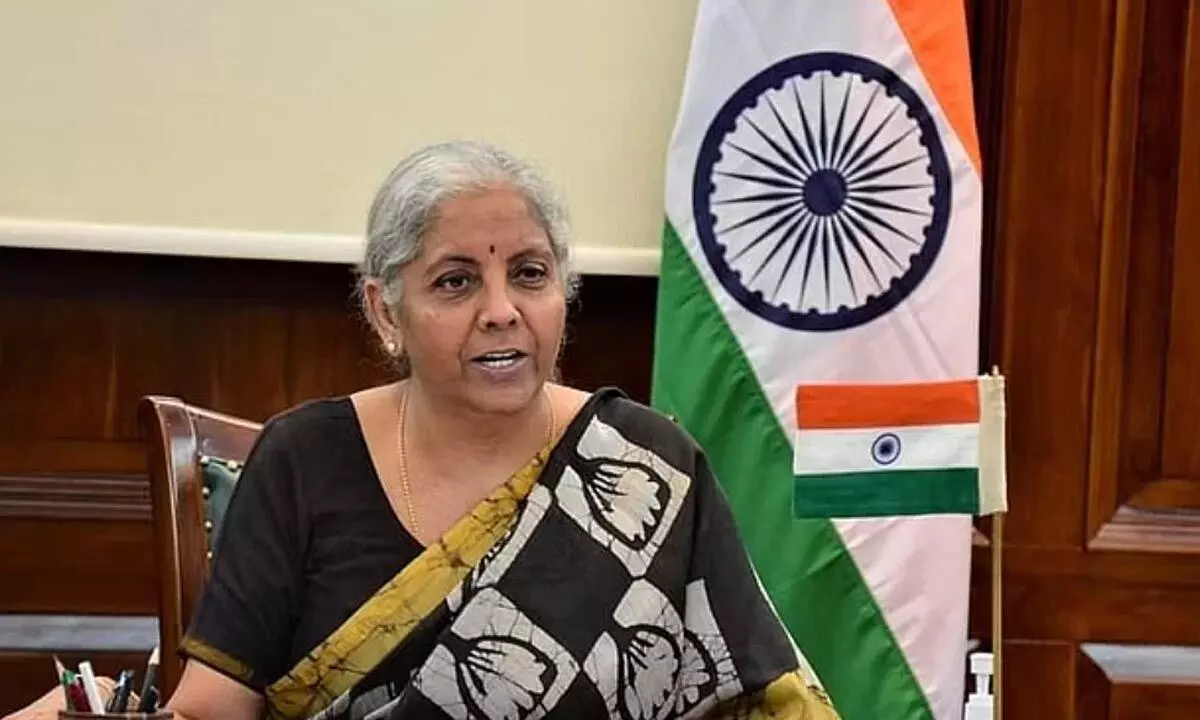 New Delhi: Finance minister Nirmala Sitharaman on Tuesday said three social security schemes, including PMJJBY and PMSBY, aim to provide essential financial services to citizens especially underprivileged and safeguard them against unforeseen risks, losses, and financial uncertainties.
Three social security (Jan Suraksha) schemes - Pradhan Mantri Jeevan Jyoti Bima Yojana (PMJJBY), Pradhan Mantri Suraksha Bima Yojana (PMSBY) and Atal Pension Yojana (APY) - were launched on May 9, 2015. The three schemes are dedicated to the welfare of the citizens, recognising the need for securing human life from unforeseen eventualisation and financial uncertainties. In order to ensure that the people from the unorganised section of the country are financially secure, the government launched two insurance schemes - PMJJBY and PMSBY; and also introduced APY to cover the exigencies in the old age.
Speaking on the 8th anniversary of Jan Suraksha schemes, the finance minister said, these schemes aim to provide essential financial services to individuals from underprivileged backgrounds, thereby reducing their financial vulnerability. Citing data on the three schemes, Sitharaman said that 16.2 crore, 34.2 crore and 5.2 crore enrolments have been done under PMJJBY, PMSBY and APY, respectively, till April 26 2023. On PMJJBY scheme, the finance minister said that it has provided crucial support to 6.64 lakh families who have received claims for Rs 13,290 crore.
Under the PMSBY scheme, Sitharaman said that more than 1.15 lakh families have received claims for Rs 2,302 crore. For both PMJJBY and PMSBY schemes, simplification of the claim process has resulted in speedier settlement of claims. "It is encouraging to see that these schemes are being implemented through a targeted approach to maximise their reach. Under the leadership of our Prime Minister, Narendra Modi, our government is steadfastly dedicated to ensuring that the advantages of these social security schemes reach every eligible individual across the nation," she said.
On the occasion, minister of state for finance Bhagwat K Karad said the government has adopted a targeted approach for covering people in the rural areas and campaigns are being organised throughout the country at each Gram Panchayat for providing coverage to eligible beneficiaries under the scheme.