Begin typing your search...
Sidbi lines up Rs 10k-cr rights issue to fund SMEs
The bank will expand equity capital as it expects to grow its assets to Rs5 lakh crore this fiscal from Rs4 lakh cr in FY23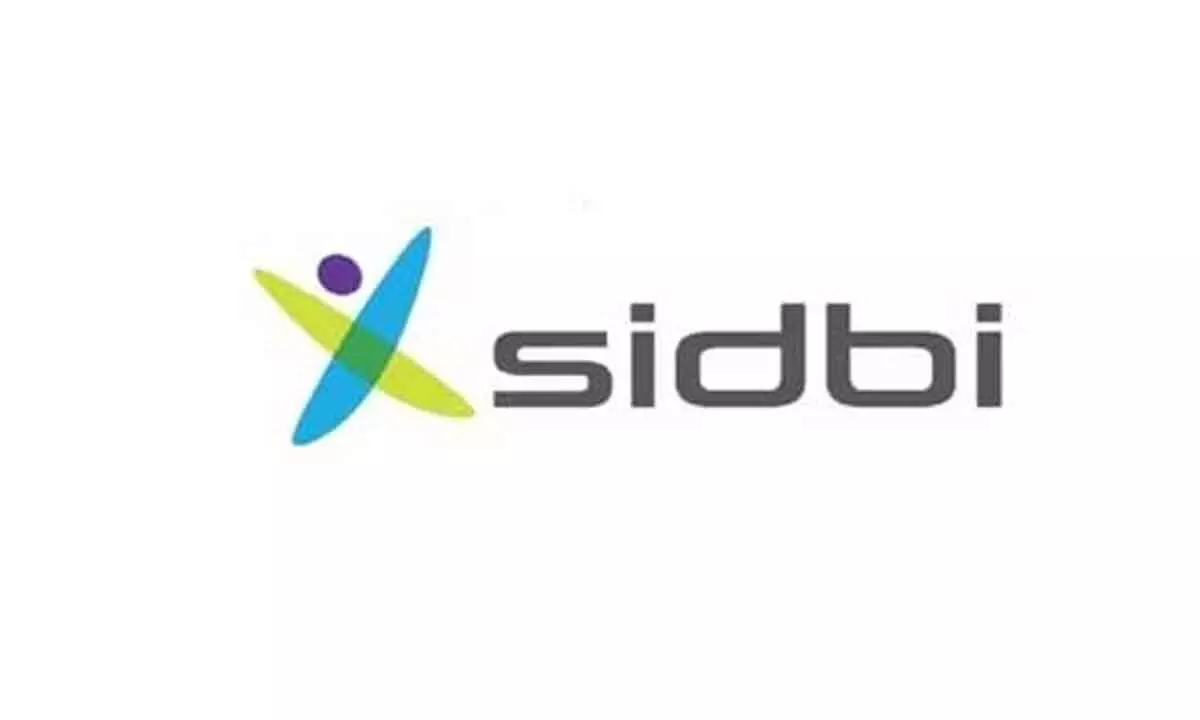 Mumbai: Small Industries Development Bank of India (Sidbi), which refinances SME loans, plans to float a Rs10,000-crore rights issue next fiscal to expand its equity capital as it expects to grow assets to Rs5 lakh crore by March 2024 from about Rs4 lakh crore in March 2023, a top official has said.
The central government owns 20.8 per cent in Sidbi, while State Bank of India holds 15.65 per cent and Life Insurance Corporation 13.33 per cent. The rest of the equity is held by other public financial institutions and banks.
The shareholders will subscribe to the proposed rights issue. The lender's loan growth optimism comes from the demand for direct financing that is growing by leaps and bounds, which two years ago was only seven per cent of its book, but is now 14 per cent. Sivasubramanian Ramann, chairman and managing director, said the proposed rights issue will be carried out in two tranches of Rs5,000 crore each next fiscal to expand its capital base by Rs10,000 crore and support the growing balance sheet, which is expected to rise by a quarter from the present.
"We recently had moved the department of financial services seeking to raise capital. Following this they moved the standing committee of Parliament which has suggested a capital support of Rs10,000 crore to us next fiscal so to provide us with more lending support to SMEs," Ramann said here over the weekend.
Sidbi's capital adequacy ratio (CAR) came down to 19.29 per cent in FY23 from 24.28 per cent in FY22, according to the annual report which explained the fall to the effective capital utilisation to increase the portfolio of the bank. This again fell to 15.63 per cent as of the June 2023 quarter. However, according to rating agency Icra, this capitalisation level is comfortable as it is supported by lower risk weights for the refinance book. The asset base grew 63 per cent from Rs 2,47,379 crore in FY22 to Rs 4,02,383 crore in FY23, while its income rose a full 102 per cent in the year to Rs 18,485 crore, from which it booked a net income of Rs 3,344 crore, which was 71 per cent more than the year-ago number.
According to the rating agency, given the sharp growth partly driven by higher refinancing requirements due to tightening liquidity conditions, Sidbi's leverage rose to 14.36 times as of March 2023 from 9.22 times as of March 2022. However, leverage remained within the regulatory permissible level, which was 18 times. The agency expects the borrowings to increase and so is leverage, although it is likely to remain within the allowed limit of 18 times until March 2024. On the rising direct lending level, Ramann said the share of refinancing is still about 86 per cent now, and that of direct lending is 14 per cent, but he expects the share of direct lending to grow to 25 per cent over the next three years.
"My objective is to take this to a quarter (25 per cent) of the total book over the next three years," said Raman, who was with the capital markets regulator Sebi before joining Sidbi. The SME (small and medium enterprise) loan book of commercial banks as of March 2023 stood at Rs 25 lakh crore, according to the RBI data, while the total credit market stood at a little over Rs 145 lakh crore.