Begin typing your search...
RITES, NHPC sign MoU for Rail Infra consultancy works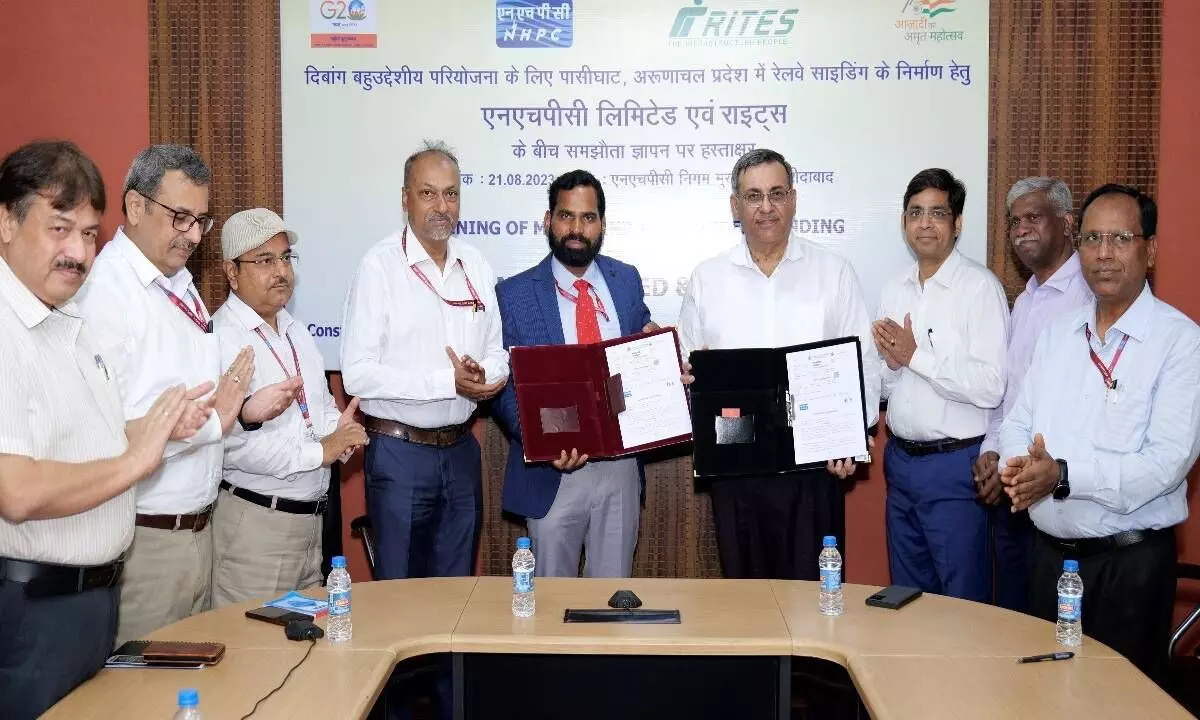 Mumbai, Aug 22 RITES Ltd, India's leading transport infrastructure consultancy and engineering firm, today signed a memorandum of understanding (MoU) with NHPC Limited, a premier hydropower generating company under the Ministry of Power, to collaborate on comprehensive Consultancy services for rail infrastructure facilities for NHPC's hydropower projects.

This collaboration will encompass consultancy services for new rail connectivity, logistics and allied infrastructure, including Rapid Loading Systems (RLS/SILO) and conveyor systems, at Pasighat for NHPC's 2880-MW Dibang Multipurpose Project (MPP) in Arunachal Pradesh.

Pawan Chowdhry, Vertical Head, RITES, said, "The strategic partnership between RITES and NHPC complements the expertise of both organizations. Leveraging its core strength, RITES, as a Project Management Consultant, will provide comprehensive and efficient solutions for developing Rail Infrastructure and allied facilities for NHPC. We look forward to a long and fruitful association."

RITES and NHPC, with their complementary strengths and expertise, are poised to create significant impact to the growth of India's infrastructure and energy landscape.