Realty sector may hit $1-tn mark by 2030
Model Tenancy Act will make rent laws more equitable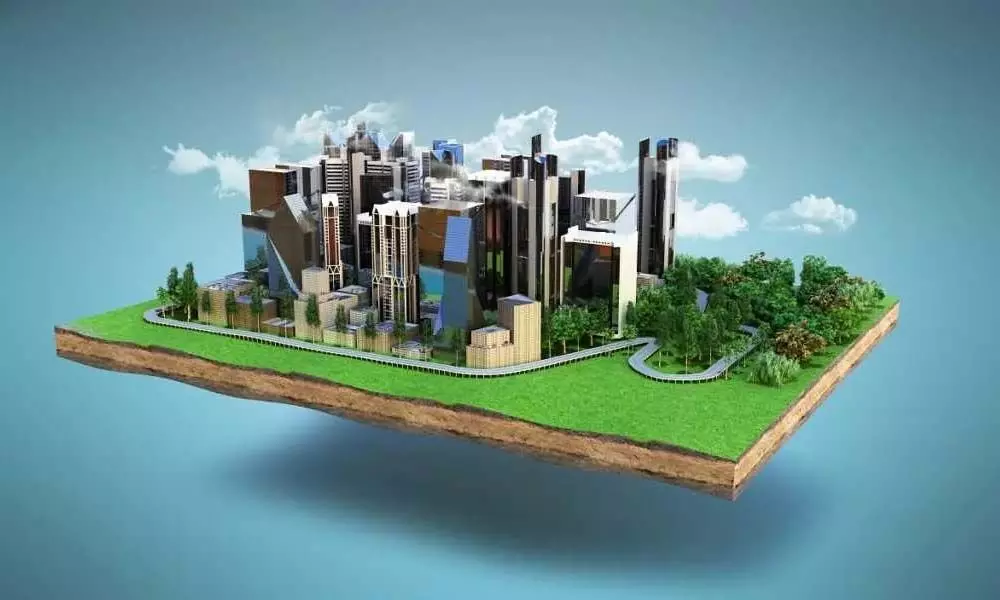 The size of real estate sector is expected reach $1 trillion by 2030 from $200 billion at present, said Durga Shanker Mishra, Secretary, Ministry of Housing and Urban Affairs, while addressing a CII event. Giving an overview of slew of reforms, he said that RERA has greatly helped in transforming the image of the industry. With West Bengal slated to implement, RERA is now applicable across India.
He further stated that the Model Tenancy Act which has recently been introduced by the government would make rent laws more equitable and help unlocking a large number of housing units which could be leased out but lying vacant. He also clarified that the new law is prospective and would not affect the existing rental agreements. On ease of doing business, he said that for construction permit India has made a significant improvement in ranking from 186 earlier and 27 now.
Mishra further elaborated that in line with the vision of PM and said that by 2022, about 1.12 crore houses have been sanctioned and 50 lakh houses have already been allotted to beneficiaries. Also, he emphasized on the need to adopt State of the art technologies in construction sector. He said that following a Global Housing Technology Challenge, six cities have been chosen to deploy some of the best construction technologies in housing sector.
New technologies are most resource efficient and will increase the pace of construction. He appealed industry to pay attention to affordability and provide build houses for all segments of the society.
Setting the context, Neel Raheja, Co-Chair, CII National Committee on Real Estate and Housing, and Group President, K Raheja Group said that "Despite challenges Indian real estate sector is on the growth trajectory and new opportunities are emerging from sub-sectors such as Warehousing, Data Centres and Logistics. He expressed confidence that the Indian Real Estate industry will reach a size $500 billion within next three-four years. Seeking support for the industry, Raheja highlighted the issue of high risk weightage given by RBI to real estate industry which becomes a deterrent in raising affordable finance. He further stated that there are restrictions on InvITs and REITs financing, land financing, foreign portfolio and ECBs which need to be looked into to enable the real estate industry to tap-in low-cost finance for housing sector. Echoing the positive sentiments, Anshuman Magazine, Chairman and CEO - India, SE Asia, Middle East and Africa, CBRE said, "Capital at a low cost is floating from across the world and Indian Real Estate market is poised to take benefit of it and attract investments". He also mentioned about positive trends in housing for Co-leaving / Senior Citizens. Mohit Malhotra, Co- Chair, CII National Committee on Real Estate and Housing and Managing Director and CEO, Godrej Properties said that Industry should now focus on attracting equity capital and look at bringing in corporate culture, professionalism, governance, customer-centric approach and higher productivity.
Amit Gossain, Chairman, CII Urban Development and Smart Cities Council and Managing Director, KONE Elevators India emphasized on the need for adoption of new and emerging technologies. The conference featured extensive discussion on policy reforms, ease of doing business, emerging alternative financing avenues for real estate and technologies that are providing an opportunity for the sector to move in a new direction.