Begin typing your search...
Premier Energies takes staff centric measures to fight Covid
The company has cut down the manpower by almost 50% and incorporated staggered shifts at the factory sites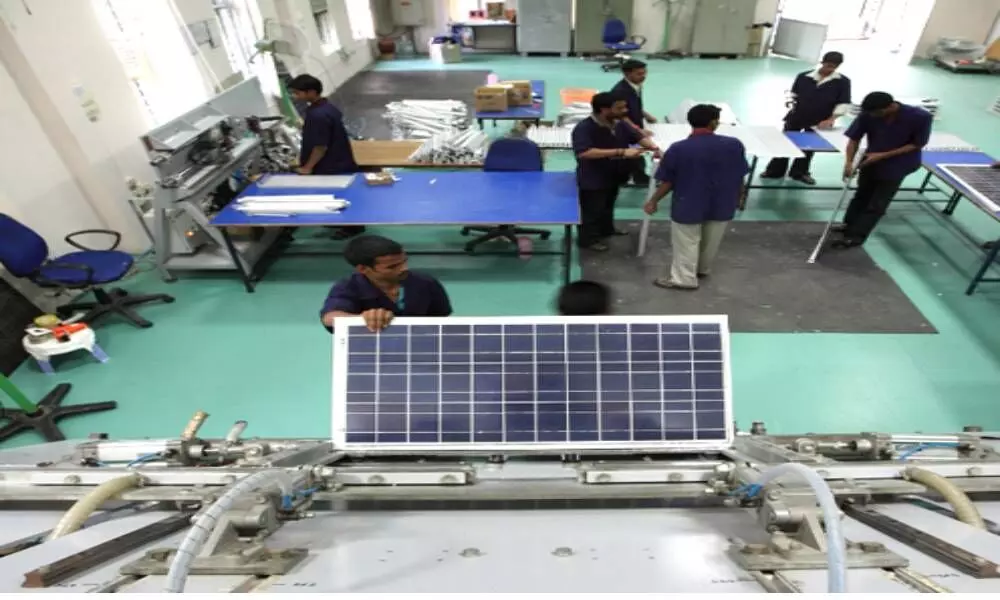 Hyderabad: City-based Premier Energies, a solar PV cells, and module manufacturing company, has been taking several measures to support its employees in these difficult times.

The company has cut down the manpower by almost 50 per cent and incorporated staggered shifts at the factory sites; one situated in Annaram village, Gummadidala and the other at Maheshwaram (M), Ranga Reddy district.

The company has a manpower of over 500 staff at site in regular times. Companie's headquarter has been moved into complete work from home mode. It enforced strict Covid behaviour protocols by enforcing 100 per cent masks and social distancing on the shop floor as well as company transport. The company also conducted free testing for all its employees, labourers, and contractors. So far, over 500 employees have been tested.

The company has arranged isolation rooms for its employees who tested Covid positive. In the event of the need for hospitalization, it has used its vast network for providing hospital beds at the earliest to its employees. To further support its employees, it introduced a comprehensive Covid-19 leave policy and interest-free loans to meet with emergency medical expenses. The company is in advanced discussions with certain private health organizations to conduct vaccination drive for their employees.

Niyathi Madasu, Chief Human Resource Officer, Premier Energies, said, "With employee safety and well-being being our top priorities, all our efforts are in place to ensure that utmost care is given to our employees, who are a part of the Premier family. We are closely monitoring our employees with regular health checkups and doctor on-call facility. As part of the new Covid-19 policy, employees are entitled to paid leave for their recovery and betterment".