Begin typing your search...
Policybazaar releases report on purchase of insurances
The research examines the buying behavior of over 3,300 respondents from 27 cities across India, including metros, tier II and tier III cities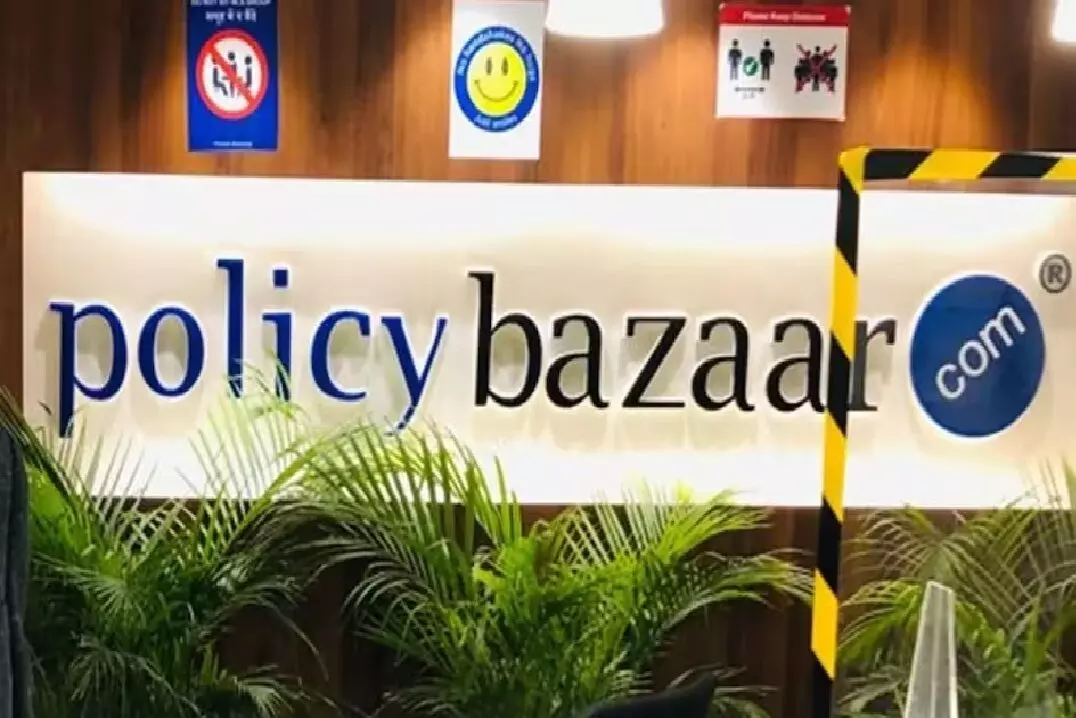 Hyderabad: Policybazaar.com, India's largest online insurance marketplace has launched a consumer insights report titled "How India Buys Insurance". The report provides a comprehensive view of consumer awareness, needs and frictions when it comes to the purchase of health and life insurance. The research examines the buying behavior of over 3,300 respondents from 27 cities across India, including metros, tier II and tier III cities. With this study, Policybazaar intends to build a deeper understanding of the changing consumer needs, thereby helping the industry in improving its low insurance penetration.
The report revealed that the majority of Indians are aware of health and life insurance. In South India, the survey findings revealed that the respondents are more aware and financially prudent to buy health insurance. The need to be covered under some policy (corporate, parents, or own) was the top trigger for the purchase of health insurance amongst South Indians. In addition, people in the South seem to be more intrinsically driven to ensure financial security through life insurance than those in the other regions of the country. While fear remained the major behavioural trigger, people in South India were more affected by watching others suffer in the absence of a deceased loved one (45 per cent vs 35 per cent India average) or feel safer due to the life insurance payout (43 per cent vs 34 per cent India average). Even though loan liabilities played the least role in influencing purchase consideration for life insurance across India (15 per cent), they were significantly higher in the South (21 per cent) than in the other parts of the country.

Also, a significantly higher proportion of respondents in the South (56 per cent) relied more on insurance-specific websites (including insurer websites and policy comparison websites) vs. 43 per cent across India. The findings revealed that online adoption and new-age digital companies were more appealing to people in the South.

On the launch of the report, Sarbvir Singh, CEO, Policybazaar, said, "Policybazaar's efforts to maximize insurance penetration are in alignment with the IRDAI's vision of a fully insured India. In order to achieve that objective, we need to deeply understand the changing consumer needs. With a detailed series of face-to-face interactions, we have gone beyond tier-I and tier-II cities in this research and also explored the perspectives of tier-III India. We hope that the insights from our research will pave the way for more relevant and consumer-centric solutions from the insurance industry."

Key observations of the survey:

Personal recommendation from friends and family or a known agent is the top trigger for insurance consideration for approx. 80 per cent of the respondents.For 56 per cent, a recommendation from friends and family was the main trigger for purchasing health insurance, while the number stood at 54 per cent for life insurance.

Apart from this, brand familiarity and vintage seemed to play a key role in trust building. 58 per cent and 64 per cent respondents said that they trust the brands they are familiar with or the brands that have been around for a long time, both while purchasing health insurance and life insurance respectively.

Two key reasons that deterred the purchase of both health and life insurance included affordability issues and difficulty in understanding the product. While more than 40 per cent respondents cited high premiums as the reason for not purchasing health and life insurance, around 53 per cent found the products/ process difficult to understand and thus, dropped out.This indicates a clear need for education in the category along with simpler, more affordable options. The earlier this education starts, the easier it will be to hit the message home.

Around 80 per cent respondents across health and life insurance looked online for information before purchasing the policy. However, over 85 per cent ended up purchasing offline primarily through an agent they knew or was recommended by friends and family.