Only 1,400 of 4,000 hotels in Goa operational: Tourism official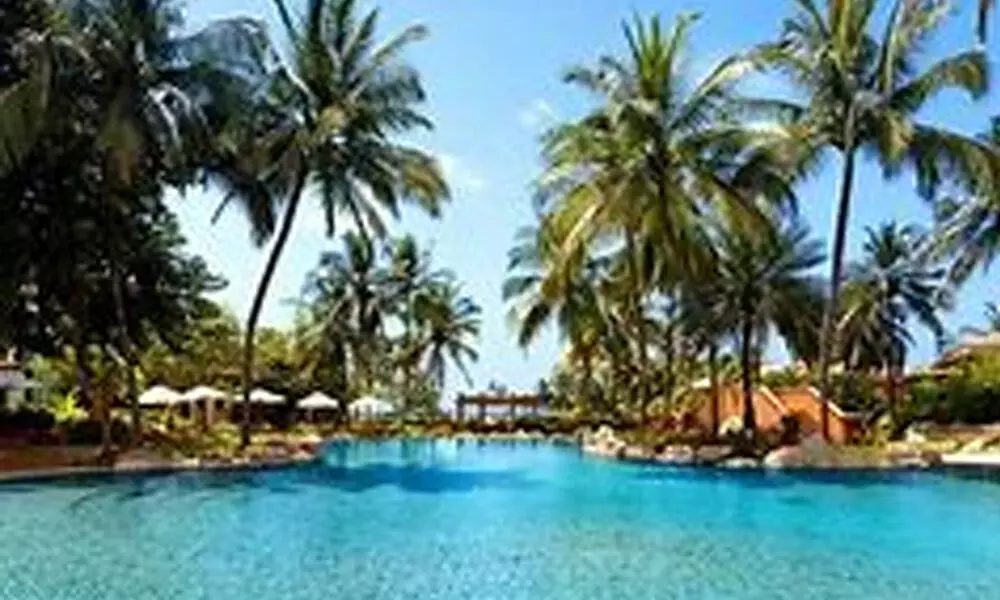 Panaji, Dec 30 Despite the rush of domestic holidaymakers in Goa, only 1,400 of the 4,000 hotels registered in the coastal state have opened for business. The emergence of the new mutated strain of Covid-19 has also had a detrimental effect on the state's tourism prospects, a top tourism official said on Wednesday.
According to Nilesh Shah, President of the Travel and Tourism Association of Goa, hotel rates in the state during the festive season were nearly 20 to 30 per cent less than the comparative period last year.
"The situation is still evolving. Vaccination will play a major role in determining how the tourism prospects for 2021 pan out. The emergence of the second strain of coronavirus has caused some negativity, as a result of which the tourism trade which we thought was opening up, has now gone into reverse gear,".
While Goa has witnessed a surge in domestic tourist arrivals during the week from December 25 onwards, Shah said the shortfall in expectations could be gauged from the number of registered hotels which have opened up during the pandemic and the comparatively low pricing of the existing hotels.
"Many hotels have not opened yet in Goa. At present, of 4,100 registered hotels, only 1,300 to 1,400 are open," Shah added.
While charter tourism, which used to facilitate the arrival of nearly half a million foreign tourists every year, has gone for a toss, the volume of domestic tourists has made up for the loss, he said.
The Travel and Tourism Association of Goa is one of the oldest tourism bodies in the state, comprising members from the travel and hospitality industry.
"The tourism season in 2021 looks challenging. We are not expecting any charter bookings till October. We have been lobbying for a flight bubble arrangement from Russia which could help," Shah added. Over the last decade and a half, Russian tourists have topped the number of foreign tourists visiting the state, followed by travellers from the United Kingdom.
He said that once the vaccination programme rolls out globally, the tourism industry across the world could possibly be salvaged by a travel document regime like the one made for travelling to Africa.
"If you are flying to Africa, you need to be immunised for certain illnesses and travellers need to carry official certificates. The same protocol may kick in vis-a-vis Covid-19, after the vaccination programme rolls out. This means if one wishes to cross international boundaries, a Covid-19 immunisation shot may become compulsory," Shah added.