Begin typing your search...
NSL Sugars eyes 50 lakh tonne cane crush in 2 yrs
Signs MoU with UPL SAS to implement sustainable sugar programme initiative across 30,000 acres of sugarcane field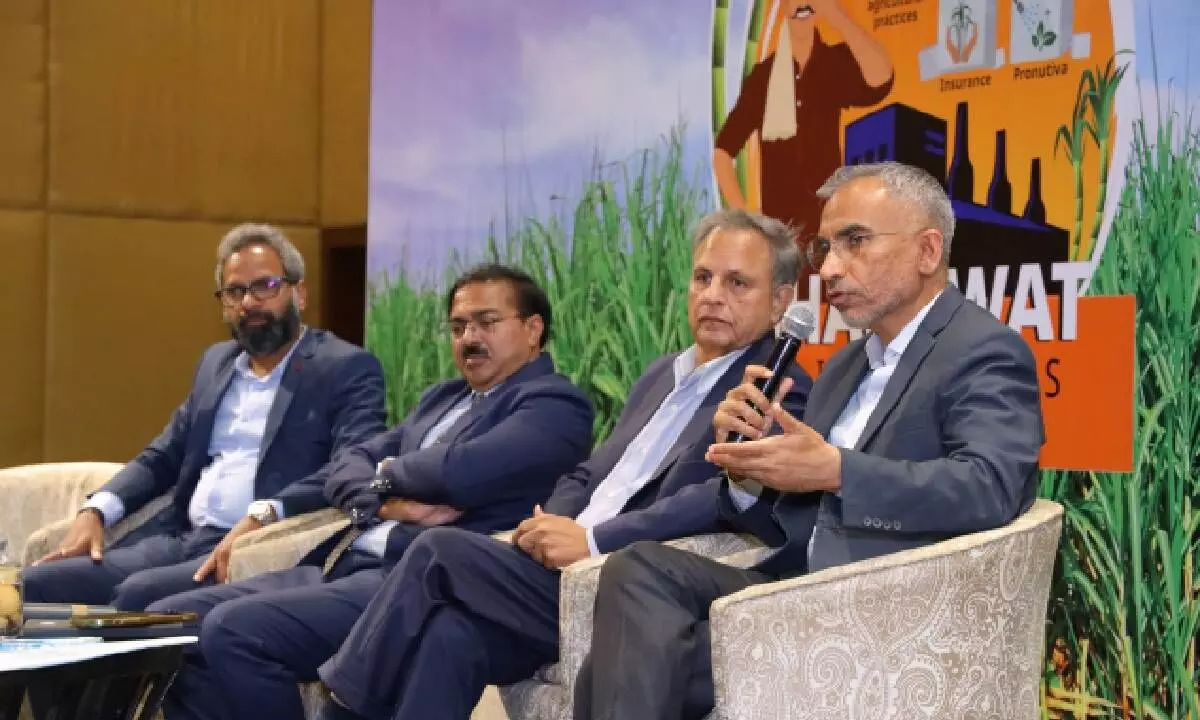 Hyderabad City-based sugar producers NSL Sugars Limited, on Friday said it aims to achieve 50 lakh tonnes of cane crush in a year from its five units. In the last financial year, the company reported 41 lakh tonne of cane crush. NSL Sugars is also looking at producing 900 KL ethanol over next two years, the current being 330 KL. To achieve this capacity, the company has entered a MoU with agriculture products and solutions provider UPL SAS, to increase crop yield.
UPL Sustainable Agriculture Solutions Limited will introduce its sustainable sugar programme, Shashwat Mithaas, on 30,000 acres of sugarcane field of 15,000 farmers registered with NSL Sugars, in the first phase. Under the programme, UPL will implement Good Agronomical Practices, ProNutiva (crop protection, drought mitigation product and nutrition package), mechanization and traceability through its Nurture.farm app.
NSL Sugars under its ambit has 30,000 registered sugarcane farmers and five factories -- three in Karnataka, and one each in Telangana (Kothakota) and Maharashtra. In Telangana, 2,500 farmers holding a total of 10,000 acres of sugarcane field are registered farmers with NSL Sugars.
Speaking with media at an event, Govinda Rajulu Chintala, Chairman, NSL Group said, "Till 2015-2017, the sugar industry was not doing well. With intervention of policies, and our ability to earn from sugar, ethanol, and power has given a boost to the industry. Now we are looking to ramp up the cane crush and ethanol capacity from the five units. To achieve this capacity, we have to increase cane production for which UPL SAS is roped in."