Begin typing your search...
Not a good year for Indian engineers as hiring dips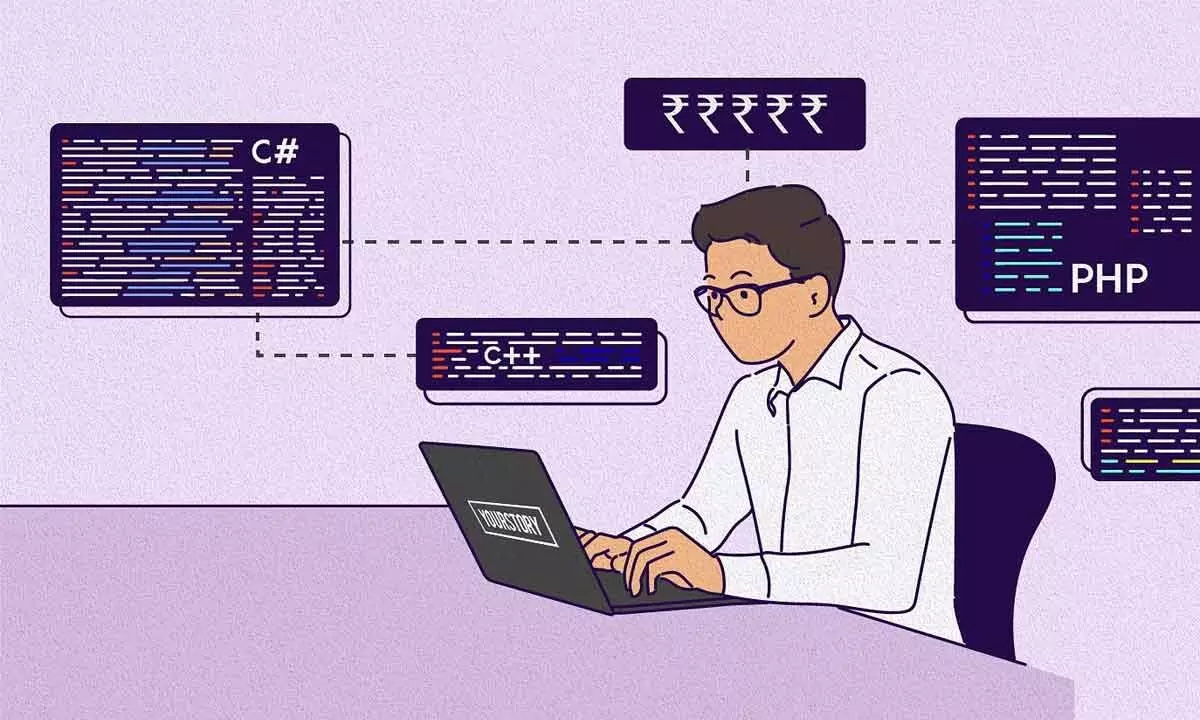 For the first time post-pandemic, Indian IT services companies are witnessing a fall in the overall headcount. The top seven IT firms reported a dip in net headcount in the third quarter ended December 2022. Market leader Tata Consultancy Services (TCS) saw a net headcount decline of 2,197 people, while Tech Mahindra reported a fall in employee count by 6,844 during this period. Among large IT firms, Wipro reduced its headcount by 435 people in Q3 of FY23. LTIMindtree saw its total employee count falling by 474 people during this period. Meanwhile, among large and mid-tier firms, HCL Tech and Infosys actually reported additions. However, the employee addition numbers remained subdued for most firms with a few exceptions. This was in sharp contrast to previous quarters when the addition was robust, indicating a momentum in demand.
In the IT services industry, employee addition numbers are considered as the lead indicators of demand. The logic is that if the company has projects to execute, then it will keep its employees on roll to deliver such work. When the sales funnel dries up, it reflects on the headcount.
Secondly, fall in headcount indicates that the firms are keen to protect their operating margin and net profit numbers. Last year, the rupee fall against the dollar worked as a boon in disguise for these companies. With such depreciation, both dollar revenue and operating margin received substantial support in 2022. Though rupee against dollar continued to remain under pressure, chances of much fall is not expected this year. With the rupee fall cushion gone, domestic IT firms are focusing on employee pyramid optimization and operational efficiency to save on costs, thus adding to the bottom line. Tepid addition of employee headcount is a reflection of such measures.
Meanwhile, mass firing by global technology firms and startups are creating a subdued hiring environment. In this context, many are cautious in hiring new employees. Reports suggest that many IT firms are raising the bar for freshers before joining their final projects. After training, many freshers are not able to make it to the final round. Sources in the know said that lateral hiring by most IT firms has been frozen. Hiring is only taking place on a need-basis with many positions being merged to reduce the requirement for more people.
Overall, 2023 is not likely to be a good year for engineers globally. After rapid rise in hiring and salaries, engineers in India are likely to see a subdued phase in 2023 and beyond. With rising emphasis on automation, many firms are also trying to increase the revenue per employee without adding many staffers on roll. As things normalize post-Covid, much of the pent-up demand is fading now. With such stabilization in demand environment, mass addition of employees will surely be on hold for quite a few years. Till things improve, Indian IT firms will be cautious on the hiring front. In the interim, wise counsel is that Indian engineers increase their skillsets in niche areas as the market prepares for net phase of bull run.