Begin typing your search...
New trade pacts will fuel growth of pharma, medical devices sectors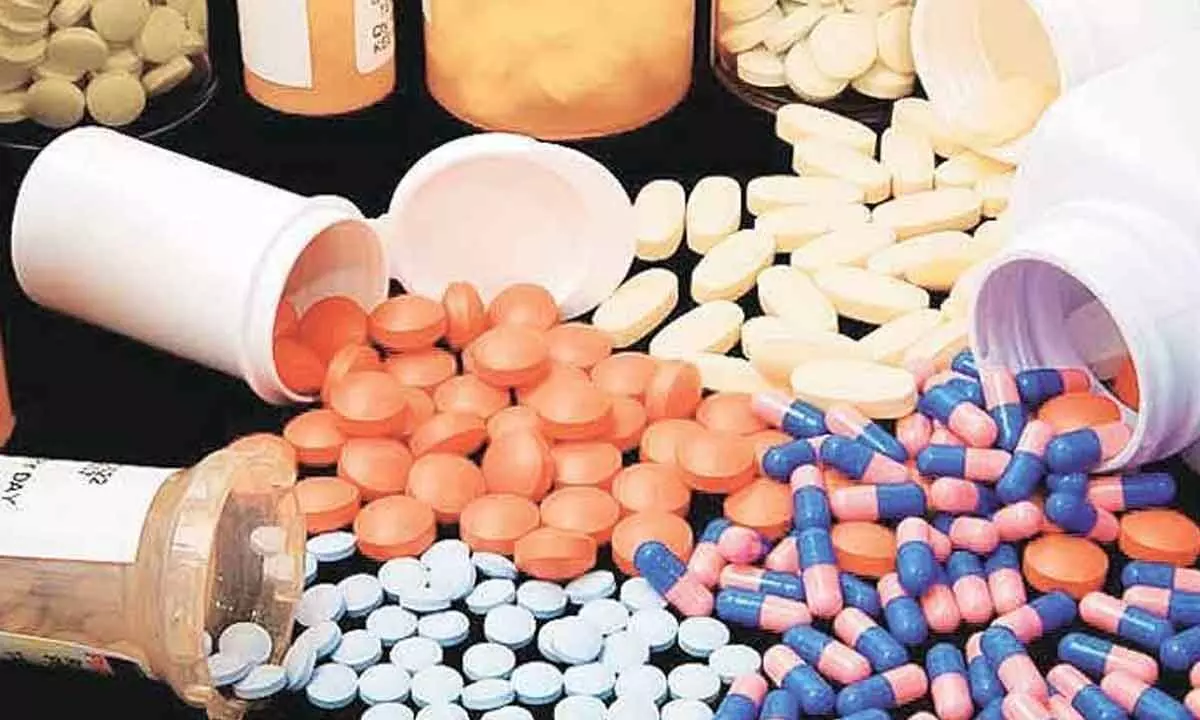 The recent trade agreements signed by India with several countries and the myriad financial incentive schemes introduced by the central government will give wider market access to the Indian pharmaceutical products and medical devices. These developments will be a big boost to export of pharmaceutical products and medical devices. According to statistics made available by the Union government, the total exports of pharmaceuticals have gone up to $24.59 billion in 2021-22, as compared to $24.44 billion in 2020-21, while those of bulk drugs and drug intermediates has gone up slightly to $4.47 billion in 2021-22, as compared to $4.43 billion in the previous year. However, export of drug formulations and biologicals declined to $19 billion from the $19.04 billion during the comparable period.

Exports of Ayush and herbal products grew to $612.13 million in 2021-22, compared to $539.88 million in the previous year and exports of surgicals grew to $8.17 million as compared to $6.87 million in the previous year. Medical devices also saw an increase at $2.93 billion in 2021-22, as against $2.53 billion in the year before.
One of the major initiatives taken by the government to utilise the potential export market was the financial assistance provided under the Market Access Initiative (MAI) scheme of the Union Commerce Ministry to develop and promote new markets and boost new products and new exporters as well as consolidate the existing export markets.
Activities supported under the MAI scheme include organizing and participating in fairs, exhibitions, overseas buyer-seller meets, reverse buyer-seller meets (RBSMs), research and product development, market studies and reimbursement of expenditure incurred by exporters on statutory compliances like product registration charges and plant inspection charges.
Another major initiative was the trade agreements-UAE Comprehensive Economic Partnership Agreement (CEPA) and India-Australia Economic Cooperation and Trade Agreement, which will give wider market access for Indian pharmaceutical products and medical devices. The India-UAE CEPA will, in the long run, be a gateway to reap benefits for the Indian pharmaceutical industry as a separate annexe on pharmaceuticals has been incorporated in the pact to facilitate access to Indian products. The pact has listed pharmaceuticals among the key domestic sectors that will benefit from this agreement, which is expected to generate an additional 10 lakh jobs in India. Apart from pharmaceuticals, the India-UAE trade pact is expected to reap significant benefits for the medical devices sector as well.
The separate annexe will enable automatic registration and market authorization of the country's generic formulations in only 90 days. More importantly, the pact will also provide wider access to the much larger Arab and African markets for Indian businesses, including the pharmaceutical industry.
There is an emerging opinion among Indian policy makers that the pace will revive the long-shelved Free Trade Agreement (FTA) with the Gulf Co-operation Council, a grouping of the UAE, Saudi Arabia, Kuwait, Bahrain, Qatar and Oman, and will pave the way to markets in Africa.
In yet another significant initiative, the Union Commerce Ministry has brought pharmaceutical products and medical devices under RoDTEP Scheme (Remission of Duties and Taxes on Exported Products) with effect from December 15, 2022 under which a mechanism was to be created for reimbursement of taxes/duties/levies, at the central, state and local level, which are currently not being refunded under any other mechanism, but which are incurred in the process of manufacture and distribution of exported products. The scheme will be implemented with end to end digitization. Refunds under RoDTEP would be a step towards 'zero-rating' of exports, along with refunds such as drawback and IGST.
This will lead to cost competitiveness of exported products and better employment opportunities in export-oriented manufacturing industries. At present, GST taxes and import/customs duties for inputs required to manufacture exported products are either exempted or refunded. However, certain taxes/duties/levies are outside GST and are not refunded like VAT on fuel used in transportation, Mandi tax and duty on electricity used during manufacturing.
These would be covered for reimbursement under the RoDTEP Scheme. It is certain that these trade agreements and financial incentive schemes will give wider market access for Indian pharma and medical devices in the days ahead.