Begin typing your search...
Mega deals elude Indian IT giants
TCS, Infy, HCL Tech, Wipro able to sustain TCVs comprising small-ticket contracts during first quarter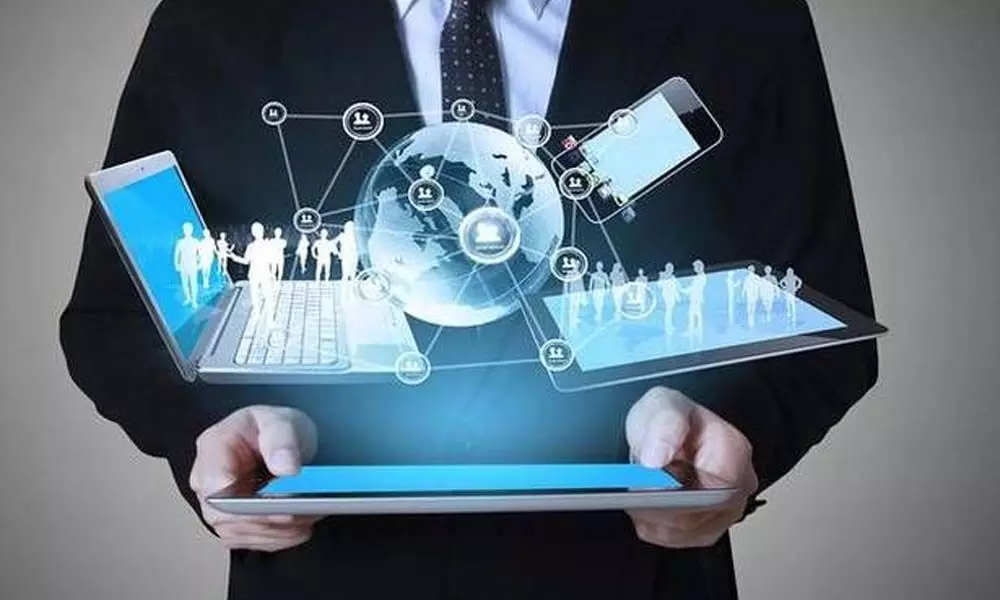 Indian IT services players are witnessing a near absence of mega outsourcing contracts in the first half of this calendar year. However, many small contracts are adding up to the deal values with total contract value (TCV) not seeing much change in the first quarter of current financial year.
According to experts, the Q1 results of Tata Consultancy Services (TCS) announced last week is the reflective of this phenomenon. "We have not seen many public announcements of large deals by Indian service providers during the Q1 of FY22. But, the total contract value (TCV) of TCS in Q1 indicates that companies are winning many smaller digital deals contributing to the pipeline. Therefore, TCV is not being impacted much," said Pareekh Jain, an IT outsourcing advisor and founder of Pareekh Consulting.
The Mumbai-headquartered TCS reported a TCV (total contract value) of $8.1 billion during the April-June period despite no mega deals coming in the company's way. In the preceding quarter (Q4 of FY21), the Tata group company had reported its highest ever TCV at $9.2 billion.
Commenting on the absence of large deals in the first quarter, N Ganapathy Subramaniam, Chief Operating Officer at TCS said, "Our deals are widely diversified spreading across many sectors. We don't have much dependency on a few clients. BFSI and retail are leading the show in the deal signing space."
Market watchers said other tier-I companies like Infosys, HCL Technologies, and Wipro are likely to post same pattern in their deal pipelines. "In a way, it reflects that operations may be normalizing among many global enterprises across the US and Europe. Therefore, the need of big digital transformation projects is coming down as compared to last year," said Jain.
Infosys had bagged large deals worth $2.1 billion in Q4 of FY21, while the total large deal wins for the company during last fiscal year stood at $14.1 billion.
Similarly, Wipro had a total contract value worth $1.4 billion during the fourth quarter of last fiscal year, majorly driven by large deal wins.
In 2020, big domestic IT firms had bagged many large outsourcing contracts as enterprises faced the urgent need for digitalization on the back of the COVID pandemic. Many businesses had also outsourced bulk of their technology work to Indian vendors in order to save cost.
In recent years, large deals have emerged as key sources of revenue growth for tier-I companies. However, some brokerage firms have started to doubt the exact relationship between deal wins and its conversion to revenues due to many unknown factors.
"Order booking by TCS ($8.1billion in Q1 FY22 vs $9.2 billion in Q4FY21) remained healthy though there were no large deals (which are more than $500mn) for 2-3 quarters now. Given the increasing deal tenures and the limited knowledge about project completions, correlating order-booking with future sales growth is difficult, in our view," said ICICI Securities in a note.