Begin typing your search...
Luxury hotels on expansion spree
Many luxury hotels had expanded their footprint even during the pandemic situation. As the hospitality industry has recovered from the Covid blues, their expansion efforts appear to be bearing fruits now and likely to continue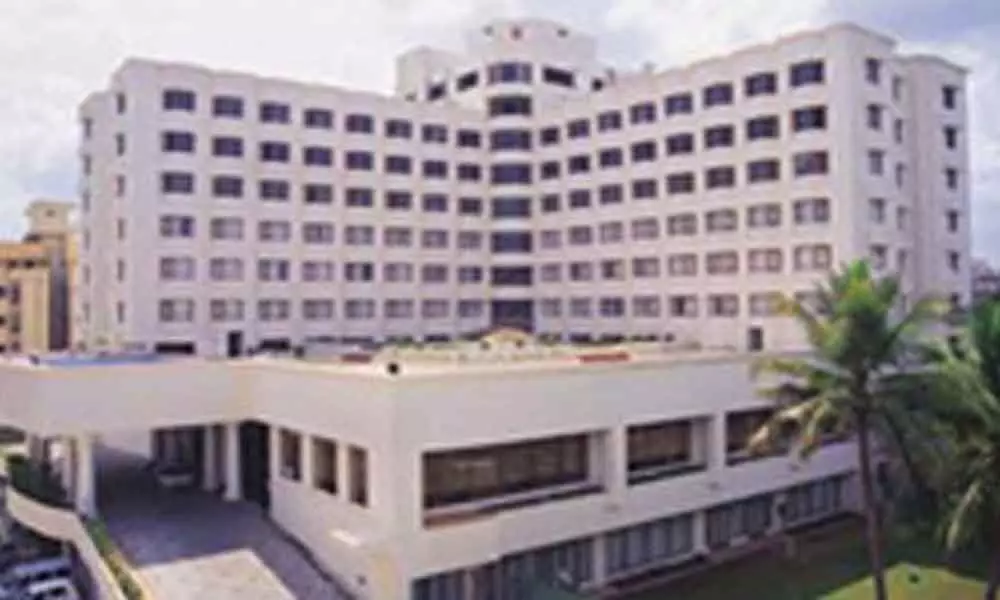 Hyderabad: Post the lockdowns and second wave of Covid-19, the hospitality industry has made a steady comeback. All kinds of hotel rooms are full with guests during the recent festive season and most of the weekends across major cities of the country. The demand is likely to continue with the ongoing wedding season, followed by Christmas, New Year and Pongal vacations.
On the back of improved travellers' confidence and large-scale vaccination drive, the hospitality industry has recovered from the Covid blues and the industry players are hopeful to move upwards. Many luxury hotels have expanded their footprint even during the pandemic situation. Their expansion efforts appear to be bearing fruits now and likely to continue.
Without wasting the time during lockdowns, the managements of top hospitality companies have charted out growth strategies and come up with new business models for their expansion. Apeejay Surrendra Park Hotels Ltd (ASPHL) is one of the few hotel companies that didn't run at an operating loss as it looks at businesses coming in from different segments rather than one.
ASPHL Group has eight luxury hotels under The Park Hotels brand, three hotels under The Park Collection and another eight under Zone by The Park. Apart from building more hotels under these brands, it has also started Zone Connect as a limited service brand under Zone by The Park portfolio during last year.
"Under the Zone Connect brand, the company operates four-star hotels following an asset light business model. We won't invest in the properties. While an independent investor builds the property, we come in as an operating partner and share the revenues as per the management contract," Zone by The Park National Head Vikas Ahluwalia told Bizz Buzz.
At present, two hotels are operational at Mapusa and Calangute in Goa under Zone Connect brand and four hotels are under development at Tirupati, Coimbatore, Port Blair and Darjeeling. The seventh hotel will be opened at Yadadri, near Hyderabad, in March, 2022. Laxmi Nivasam Developers has been constructing the property with an investment of more than Rs100 crore.
Under The Park Hotel brand, the group of hotels is developing a palace in Patiala, Punjab, which was built by the first Maharaja of Patiala in 1760. This luxury hotel will be opened by October next year. The company is also developing another luxury hotel in Pune, along with adding rooms in existing hotels. It plans to have 35 properties across all the brands in the next five years.
Similarly, ITC Ltd's hospitality arm is expanding its hotels across the country. It has 14 properties under ITC Hotels, 20 under Welcomhotel brand, 35 under Fortune Hotels and 50 under WelcomHeritage. It has added two more brands in its portfolio – Mementos in the luxury segment and Storii in the premium segment.
After signing management contracts to operate hotels in Udaipur and Jaipur, ITC Hotels has signed another agreement to start a hotel in Shimla, Himachal Pradesh under Mementos brand. Radisson Hotel Group, which has brands such as Park Inn, Radisson Blu, Country Inn & Suites, launched new property in Mohali under Radisson RED brand to target younger customers.
Marriott International has recently signed 22 new hotel agreements across South Asia – including India, Bhutan, Bangladesh, Sri Lanka, Maldives and Nepal. Kiran Andicot - Regional Vice President Development, South Asia, Marriott.
"We look forward to opening these new hotels in the future and to exploring future development opportunities throughout the region."
According to JLL's Hotel Momentum India (HMI), the hospitality industry in India witnessed a growth of 169.4 per cent in Revenue per Available Room (RevPAR) during July – September quarter of 2021 as compared to corresponding period last year. This is due to strong recovery in leisure demand as travel restrictions were eased post the second wave of the pandemic.
For the next two quarters, growth in travel is expected to continue as the country further ramps up its vaccination rate resulting in improved sentiment towards domestic travel, especially business travel. IT/ ITeS companies have indicated that their travel expenditure will increase in the coming quarters as they foresee employees returning to the office.